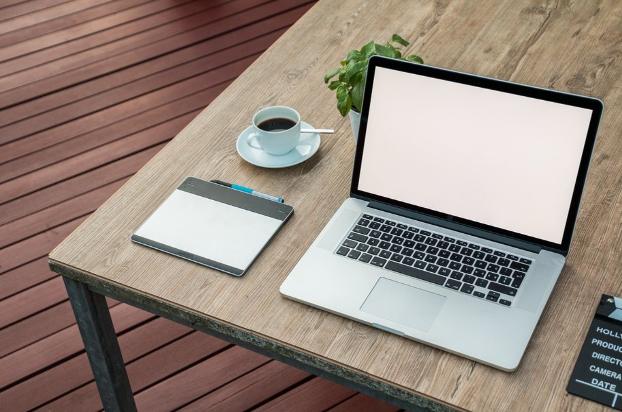 The intro video on YouTube seems to be an important thing for some YouTubers to give their characteristics to the audience. Almost all YouTube channels have their intros, which often saw in the opening of a video.
There are many applications to make YouTube intro free videos like Adobe Premiere, Camtasia, and so on. But using the application is certainly not as easy as it seems because there must be special expertise in its operation. And even then, not everyone can learn it.
Therefore, various sites provide facilities to make YouTube intro videos practically and for free. The goal is clear, which is to facilitate ordinary people in making videos.
List of sites for YouTube Intro Videos
1. FlexClip
FlexClip allows users to be able to make HD quality intro videos for free. You can also easily edit logos and slogans in the video. But to use FlexClip itself, you must register first and then choose the video template provided or start from scratch. There you can change logos, slogans, music, and so on as you wish.
Due to the many professionally-designed templates, FlexClip is very suitable for those of you who want to make an intro video easily and quickly.
Advantages:
Easy and free to try
Millions of stock media choices, including clips, photos, audio tracks, and so on
Cloud-based saving and sharing
Lots of video templates available, with no advanced editing knowledge required to get started
2. Renderforest
Just like the others, Renderforest is also an online YouTube intro free video making service. This service can make high-quality intro videos, with customizable logos, slogans, and so on. Even more significant is every video results made on this site seem professional so that it will look amazing.
Advantages:
This tool allows you to create not only intros but animations, slideshows, promos, landing pages, and even professional websites
A variety of video templates that suitable your needs
Full customization options
3. Biteable
Biteable is one of the sites to make intro video free online that can use for YouTube. You can make the intro for youtube online videos professionally using this service, such as entering your logo, name, slogan, and so on. Its use is also relatively easy because there is a preview during the video editing process.
Advantages:
More than 85,000 animations and footage from the Biteable studio
A large number of selective and beautiful templates for inspiration
Upload your pictures or videos and mix them in a way you desire
4. Panzoid
You can rely on Panzoid to make intro videos professionally and for free. Videos created with this service also have high quality. Just like everything else, Panzoid also allows users to add logos or animations in 3D. There are also facilities to change the video background color according to your wishes and needs.
Advantages:
All-in-one platform that provides clip maker, backgrounder, and video editor
Many awesome 3D intro templates
No registration required
One significant advantage offered by FreeIntroMaker is how to use it, which can be said to be very easy. Because you only need to choose a theme, title, picture, and then adjust it to your liking. The edited video can be saved directly to your computer.
Advantages:
No signup, email, or download required
A wide selection of intro theme styles to choose from
Supports for realtime preview
It takes three steps to finish an intro – choose a theme, customize it, and download
6. Flixpress
Finally, Flixpress, which is one of the best online video editors, is suitable for making YouTube intro videos. Flixpress itself has many excellent features, including changing text and images in realtime. You can also upload new videos, sounds, or images and then combine them into one. As for importance again, the saved video is usually automatically in the .mp4 format, but it turns out that you can choose another desired video format.
Advantages:
Easy-to-use and cost-effective, less than $1/month
Rich YouTube intros, ads, slideshows, and promos
So many automated video templates
Sum up
If you are editing a video intro where you do not need to apply sophisticated effects, you can ultimately limit yourself to online services for editing. As a rule, they are free, very simple, and contain a minimum of the most necessary functions to create a simple but high-quality video intro.
In addition, the use of online video editors eliminates the need to have a powerful computer for video processing – just a wide Internet channel is enough to download all the sources to the computer quickly. We have already talked about the most basic programs and applications for online video editing, in fact, there are many more, and everyone can choose something to their taste and level of professionalism.
Before using all these software, you might need a youtube to mp3 online web application which will download and convert videos from youtube. Use this (https://youtube-to-mp3.org) best youtube mp3 online tool to start converting and saving videos