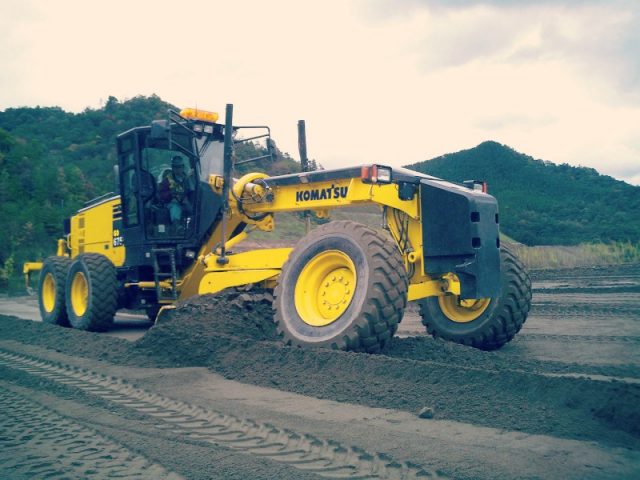 Also sometimes referred to as a motor grader or road grader, a grader is considered as an extremely versatile piece of equipment that can come in handy at a construction or mining site. It's also commonly used in many other industry sectors and for various purposes, such as moving snow and maintaining unpaved roads.
Because of the versatility that it exhibits, a grader doesn't come with a cheap price tag. It doesn't matter if it's brand new or secondhand. When such a multitalented machine is necessitated for your construction on a shoestring budget, a grader hire is an option. It will help you save a lot of cash — instead of shelling out thousands of dollars for a new or used grader, you will only have to spend a few hundred dollars or less. But the pocket-friendly benefit does not end there because hiring also helps spare you from steep maintenance, repair and storage costs.
Don't just go for the very first-grader for hire that you come across. If the goal is to get the job done without overshooting the available budget, it's a must that you opt for one that's suited for your construction project's specific needs. There are a few important matters that you have to consider to get your hands on the right piece of equipment.
Engine Power
While it seems like all graders can carry out the same set of tasks, different ones tend to perform differently. This is especially true since they come with different engines. Before you get in touch with a grader hire specialist, make sure that you first establish for what you will be using the machine.
Identifying the construction duties that will be delegated to it will help you choose which engine power is the right one. Most graders come with a horsepower of anywhere from 100 to 200. Hiring a grader that isn't powerful enough may keep you from meeting expectations, and hiring a grader that's too powerful is a waste of cash.
Type
Graders are generally classified into two types: rigid and articulated. They are different from each other in terms of their frames. Rigid-frame graders have a single axle, which cannot turn from side to side at a point. On the other hand, articulated-frame graders have more than a single axle. The presence of a hinge between the axles allows for side-to-side movement, even in small spaces. Due to this, articulated-frame graders are more widely used.
Just because an articulated-frame grader is a more versatile option doesn't mean right away that you should go for it. If a rigid-frame grader can complete the job, then opting for it is a great idea. It will also help you stick to the budget even better.
Overall Cost
There is no denying that the money-saving perk is the number one benefit of hiring a grader. A brand new grader comes with a price tag of several thousands of dollars, depending on the brand and type. Even a second-hand grader can cost more than what many would like to shell out. Renting a grader, on the other hand, involves spending anywhere from less than a hundred dollars to nearly a couple of hundreds of dollars only.
Especially if you are on a tight budget, shopping around will let you come across an equipment piece with the best bang for the buck. However, refrain from going for the cheapest grader without ensuring that you can trust the service provider and its equipment.