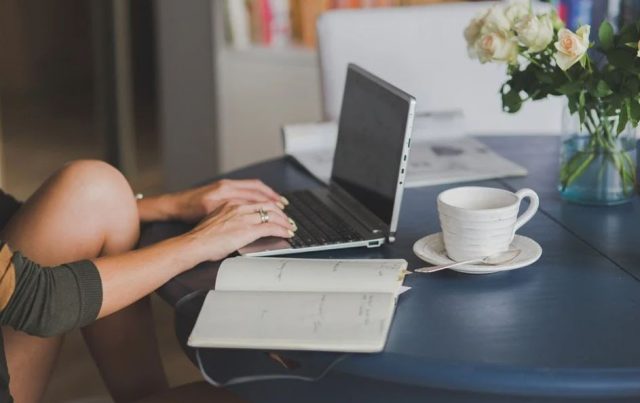 The gig economy is getting more popular by the minute, but that doesn't mean that every freelancer is getting the best out of it. Quite the contrary! Because the market is huge, many companies prefer a cheaper workforce as opposed to expert workers. This means that freelancers with less experience generally have a lower rate, making many jobs less lucrative for freelancers with degrees or more experience on some of the popular freelancing platforms.
However, this shouldn't worry professionals. There is always a high demand for a skilled workforce, and businesses that have been around for a while know that one good freelancer is actually cheaper than tens of poor ones.
But, let's see first what freelancing encompasses.
Types of Freelancers
There are actually different types of freelancing. The most common of freelancers is the so-called independent contractors. They engage in per-project jobs in line with their preferences.
Another type of freelancers is moonlighters. These people freelance on the side while retaining their regular (usually 9-to-5) jobs. Many skilled professionals fall into this category, with the common example being engineers doing consulting work in their spare time.
The third groups of freelancers are temporary workers. They hold a contract position for a predetermined time period.
Next on, there are diversified workers. These freelancers are similar to on-demand workers, taking both part-time and project work. A good example of this is virtual office assistants that do some poorly paid jobs during the day (e.g., delivery).
Lastly, there are freelance business owners, who employ additional freelancers to keep their businesses running.
Because there are multiple possibilities for freelancing, it is important to know a thing or two before turning freelance full-time. Here, we have listed the most useful tips. Let's get started!
1. Have a Contract
Not all employers have your best interests in mind, especially if you are looking for jobs on massive online marketplaces. Always look for employers with positive feedback and insist on a contract, even if it's only project work.
A good contract should include information on the following:
The scope of work
Work ownership
Deadlines
Revisions
Payments amount and timing
Early termination
Reimbursement of expenses (where applicable)
Securing a deposit is always recommended. This can be done in several ways, notably by ensuring a portion of the payment upfront or half the sum halfway through the project.
2. Calculate Your Rate Properly
As already mentioned above, a cheaper workforce can drive rates down, but we recommend that you don't accept poorly paid jobs regardless of the competition. Everyone has done a job or two for unrealistically low payment when they needed money urgently, but this should by no means be a standard.
Depending on your profession, look up recommended rates. If you are just starting out, you can choose a lower standard rate until you have built your reputation. Many experienced freelancers offer better rates to recurring clients because stability is worth it.
Depending on the target profession, fees can be hourly, daily, per word, per project, or come in the shape of various packages.
3. Know Your Costs Upfront
Most freelancer types need to cover all kinds of expenses for themselves, as opposed to regular employees. Freelancing is no less demanding than 9-to-5 work, meaning you'll need quality equipment and ways to communicate, but unlike with traditional employees, you'll have to pay for it yourself.
In addition, there are fees and taxes to consider. Familiarize yourself with the self-employment tax. Many freelancers work with tax professionals to ensure the best experience in this regard.
4. Know Available Retirement Plans
Retirement plans are a complex question for everyone. Even if traditional employees have more options at their disposal, freelancers can actually come up with some very good solutions – if they start thinking about the matter in due time.
Full-time freelancers had the best start thinking about it immediately, as amassing considerable sums of money without coverage takes many long years.  
The following options may be considered:
5. Stick to Your Schedule
Many people who have been forced to work remotely due to the pandemic with no prior experience in freelancing have reported considerable issues with their time-management skills. If you think about it, it's really silly because working from home actually saves time (just think about commuting and additional after-work tasks, and you'll easily get at least three more hours every day).
How are so many people having difficulties?
The answer is quite simple, as 9-to-5 workers go to their office, do their shift and don't think much about anything else in between (except for the lunch break, perhaps). Freelancers, on the other hand, have all the time in the world, so they can manage their schedule to fit around their plans.
And that is exactly what, as a rule, 9-to-5 workers fail to accomplish. Mostly, they slack off or leave their tasks for later because they think they have more time. The key is to make a schedule and (more importantly) stick to it.
Freelancers' schedules allow for more flexibility, but that doesn't mean that they work less than other workers. They just divide their time differently.
6. Be Tech Savvy!
No matter what your expertise, it is crucial to keep informed about technological developments. There will always be some form of communication with the employer and sometimes with your "remote" colleagues, too.
From business correspondence to online meetings, freelancers use a range of tools and apps that change all the time.
Finally, there is project management and invoicing to master. A range of tools can help with both. Some recommendations are BaseCamp, Wunderlist, Project Bubble (project management) and Toggl, BlinkSale and FreshBooks (invoicing).
7. Attracting New Clients
Starting out on online marketplaces is as good a plan as any, but consider your future. Over time, you will have built your reputation and you'll need to present your skills and expertise in an appropriate way.
Many freelancers who are just starting out using LinkedIn for self-promotion. It is always a good idea to ask your clients for feedback, but this, in itself, is not enough.
If you want to remain relevant, consider creating your own website. It's really easy and cheap, especially for solo freelancers. Freelance business owners, of course, should hire a professional to design their website and keep it updated regularly.
Create a blog, update your social media profiles regularly, post ads on professional websites and make use of networking.
Conclusion
As you can see, freelancing is no less demanding than traditional employment with one huge difference: freelancers get to create their own schedule. Basically, what freelancing offers is flexibility, but hard work still remains hard work.
Hence, work on your skill set, keep in touch with people and promote yourself online. After all, full-time freelancing should be capable of covering your daily expenses, coverage, retirement plans and taxes, and these are not to be taken lightly. Start off your freelance career on the right foot!