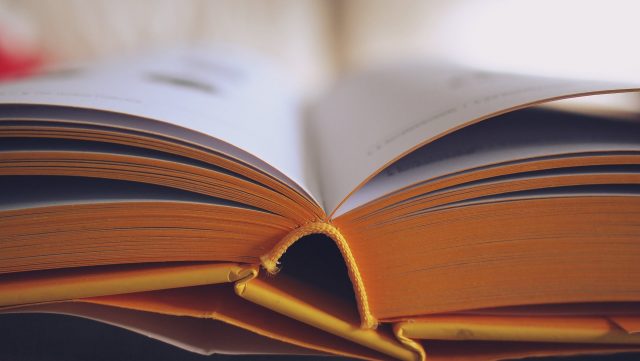 Start of 2020, brings multiple challenges worldwide – as the medical pandemic COVID-19 struck life and bound people to stay home. Moreover, to cut down excessive social engagement to block the chain to spread the virus. While staying home it is important to engage yourself and your family into some creative activities. There are so many things around that can be a part to deal with the lockdown situation – or reduce the mental stress.
If it comes to do something creative, then it should be or can be your hobby – for that you found no time in life hassle. But now it is time to engage yourself in creative hobbies. It can be poetry writing, sculpting, flower decoration, painting, blogging and much more.
Writing
Writing is one of the common things usually people do. It starts at school and keeps me going all along with life. But adopting writing as a hobby is quite different and interesting as well. According to the studies it is evaluated that writing will offer various benefits. More like if a person is not able to explain the feelings or emotions in front of anybody – then it is better to write about them. It will offer a chance of self-meditation.
Moreover, writing can be much more than just writing a diary or about routine things. You can write short stories, poetry, novels, creative journals and much more. as well as you can start writing your blog as well – it is a trending thing and offers a new way to turn your hobby into something creative. Furthermore, will provide a platform to participate in social awareness and much more with writing.
Reading
Reading is one of the cost-effective and informative hobbies. It offers a lot of potential information to a person or a source that provides focus and adds a meaningful change in life. There are multiple content related varieties that can be a reader's choice. further, it is depending on the personal choice – what a person wants to read.
Whether you are looking for non-fiction books, have an interest in science, arts, history or stories – almost every variety is in easy access. Also, a person does not need to spend money on buying books. Multiple online libraries offer eBooks that a person can easily access through a simple registration. So, you can spend your time reading quality books.
Painting
Painting and art-related work is another impressive source to engage yourself in some creative or artistic hobby. It depends on the source and level of interest – that helps a person to choose the right way to engage in painting and creative arts.
If you want to do the color painting then do one-time investment to get the necessary material – including paint, brushes and other necessary equipment. Moreover, digital painting is also an impressive way to involve yourself in something creative. You can learn or use a digital painting or editing software to design and create digital masterpieces. It will not just be a hobby but can be a source to adopt as a source to earn money in the future.
Baking & cooking
Cooking & baking is an interesting and entertaining hobby for those who enjoy spending time in the kitchen. In 2020 this can be adopted as an interesting or creative hobby. There are multiple ingredients available in the kitchen that help to make or modify new recipes from scratch and try some traditional ones.
Moreover, the best part of cooking is related to baking – online you can find multiple recipes to bake the cookies, cakes, biscuits and much more. further, it is good to try some new and entertaining ways to decorate the cakes. Also, you can provide your personal recipe list with some special species and share it with others. It really helps in interacting with the audience online and good for stress relieving.
Health care & fitness
Fitness, health care, and exercising is an essential thing not just to maintain the lifestyle – but also offer a source to earn money as well. you can adapt it as an entertaining hobby this year, not just to be fit mentally or physically but also an inspirational personality for others.
To be fit there is no need to get registered at the gym. You can have your own at your place – there are multiple exercises that a person can do without any gym equipment. Only the body weight, balancing and yoga exercising gives multiple benefits. Moreover, as a hobby, it will keep you fresh, relaxed and offer some quality time to spend at home to relieve stress.
Find inspiration!
In choosing hobbies it is essential to look around and explore things. It helps to find the options that are creative in nature and you found interesting to do. You can get ideas from your surroundings or from the internet as well. According to the research, it is stated that hobbies are better to speak about personality. Moreover, people who engage themselves in something creative are more positive and productive in their lives.
So, while choosing the best hobby for you, find out about your interest. You can look around in your social circle to investigate the things in which you feel interested to do.
Ready to start with your hobby?
Before starting with the hobby it is better to investigate the interest first. Learn about the tips and explore ideas – that offer a way to learn things from scratch. If you want to be professional then better to start with its basics, collect information and gradually raise your level. Whatever you choose as a hobby, collect the knowledge, learn through coaching and make you feel comfortable with it.
Furthermore, in choosing the hobby do not follow the friends or the mob – just follow yourself and your interest. You can better turn your hobby into a productive source to earn the money or some other future benefits as well. so, always pay attention – what you want and how to get it.