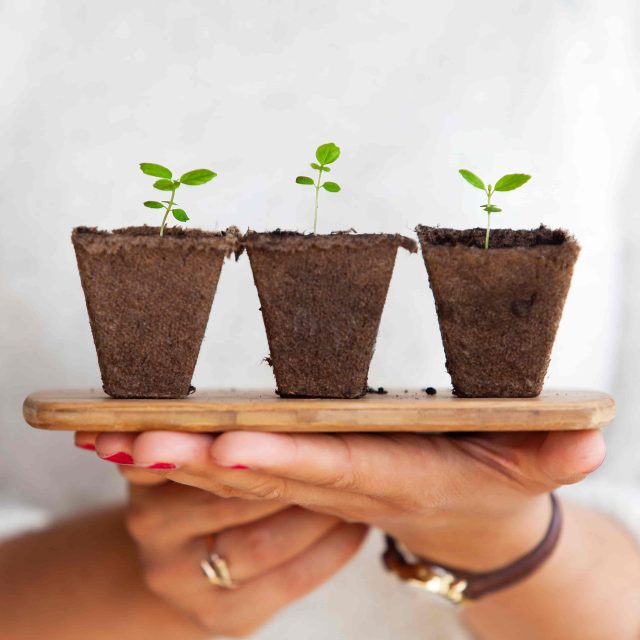 Everyone around is either eager to start a business or grow their existing one. We all have ideas, and we are always looking forward to the right opportunity to start our own business. But, what holds us back is the lack of knowledge about the things that will help you make your vision or ideas, a born reality.
Every business requires research, communication, feedback, marketing, and management tools to make their work simple and fast. Thanks to the emerging internet that have taken half of the entrepreneur's burden off their shoulder.
There are a ton of free tools online that help entrepreneurs grow their business and simplify their marketing and management games.
Here are online tools that can help you grow your business.
Market Research Tools:
Now what exactly you mean by market research? Market research is a process of gathering information about people or companies. The reason behind talking about this at the start is because before starting any business and launching the product in the market, a market research survey needs to be carried out that will help you gather the data for analyzing the market situation. Below are a few best market research tools that help to understand the industry, consumer needs, and trends.
Google Trends is a real-time search platform that keeps you updated with the on-going trends in the world of social media. It comes with an added feature of factoring in data from Google's search engine, which helps in providing you with a more comprehensive outlook on the latest news, opinions, posts, and insights of your industry.
As Google is a powerful data source, its Trends feature provides data that can be used as the foundation for any research mission.
Another product of Google is Google Surveys that provide companies the ability to execute market research with customized online surveys set up on websites all over the web. It gives you quick valuable insights about your target audience preferences. Gathering these insights will help you make smarter and faster business decisions. It gives a better understanding of what the end-user wants and helps you plan impactful experiences that drive real-life action.
SurveyMonkey is another best survey tool for generating in-depth surveys that help in understanding the market, and consumer preferences directly through your customers. It helps to create customized questionaries' to send your customers to get the right market research information. This allows your audience to answers the perfect questions you want to ask to make more informed business decisions.
Another research-oriented tool that is widely used is HubSpot Research that allows you to get the latest marketing, sales, and business data at your fingertips. It provides a complete set of software for promotion, sales, and customer service, which also includes a free CRM at its core. These tools can be used separately, but they work best when used together.
Userlytics is a usability testing platform for doing user testing of mobile apps, videos, display ads, and more. It executes both a webcam as well as a screen recording, and you can relate the user answers with their reactions on the video to comprehend how people are interacting with your original product or service. They also use a Picture-in-Picture (PiP) system that enables you to get non-verbal related perceptions and data from the people.
Similar to Google Trends, Social Mention is also a real-time social media search engine that guides you up on what's trending in social media. You can have access to accumulated user-generated content from across the globe into one single feed of data. It helps you understand what your prospective customers are buzzing about online. All you need to do is search a keyword and Social Mention will show you all the recent posts consisting of that keyword as well as related keywords.
Bizstats is home to free, well-organized and precise business statistics, which is quite easy to access. It consists of a wealth of information comprising the financial ratios, business statistics, and benchmarks on an extensive array of businesses. Bizstats is one of the top online sources for small industry statistics.
Domain and Hosting
Domain registration and web hosting are the two important elements of operating a website. A domain name is nothing but the name of your website that you need to register so that anyone can find your website online. Web hosting service lets companies and individuals post a website or web page online. It is an account that can store and serve website files on the internet.
GoDaddy is one of the most renowned brands on our list. It is a domain registrar and hosting supplier for a long time. Due to their enormous presence, they have now become the largest domain registrar in the world! They are usually the first preference for beginners in the market.
Costs: $10.99/Month
HostGator provides unlimited bandwidth and storage to its end-users. They have been hosting around 10 million websites worldwide, which also makes them one of the most widely held web hosting service in the world.
Cost: $2.64/Month
Just like the above two hosting providers, BigRock also offers web-presence solutions to small companies and professionals. They provide a complete suite of products that help their users create & grow their online presence. They have been powering over 6 million domains.
Cost: $3/Month
Content Management Software
A CMS or content management system is software that helps users to build, manage, and change content on a website without having the technical understanding. In Layman's language, it is a tool that will help you create your website without the need of knowing all the codes from scratch.
WordPress is a fully functional CMS that uses thousands of themes, widgets, and plugins. It is the best website builder for 2019-2020; an open-source CMS platform that enables you to create your content website, such as a blog site, forum site, e-commerce site, etc. It is a robust and user-friendly system that consists of 65% market share among other CMS platforms.
Joomla is also a popular and widely used open-source CMS. Just like a library that stores and keeps tracks of books, Joomla is used to maintain track of all the types of content published on your website, such as text, video, images, etc. and control their quality. With a user-friendly interface, this software is ideal even for beginners.
Weebly is a free website-builder designed, which makes it easy to create a website, blog, or online store through a drag-and-drop interface. As compared to Wix or Squarespace, their tools are not as comprehensive, but yet they are easy to use. They offer phone, live chat & email support, & have a good archive of support articles. Weebly sites have in-built SEO integrated, which helps in increasing the search engine position and organic traffic.
Similar to Weebly, Wix is also a free, user-friendly website building platform that helps users with no technical skills to create professional-looking sites. It is search-engine friendly and with a Wix Editor, you can build your personalized website free of cost. You can also send and receive important email newsletter through Wix Email Marketing.
A cloud-based, multi-channel business platform, Shopify is specially designed for small and medium-sized businesses. It allows you to create a website and use a shopping cart solution to sell, transport, and manage your products. It will give easy access to use the admin panel to add products and process orders as well as to store information.
Concrete5 is another influential open-source CMS written in PHP programming language where you can build and manage the content without any designing or coding skills. It supports contemporary responsive design and is mobile-friendly. It provides a set of SEO tools that ensure your content is SEO optimized from day one.
Online payment gateway tools
The ever-growing internet use has paved the way for online payments on a large scale. It has become a part of our daily lives in no time. We often transact online through our debit or credit cards as e-commerce platforms offer this feature, but this facility is provided by integrating a payment gateway. An online payment gateway is a medium that connects your bank account to the merchant's payment portal. It works as a third party to securely transfer your money. Below are the top listed online payment tools:
PayPal is the most reputable widely-used and best payment tool online, which ensures security and flexibility to E-commerce professionals and non-professionals. One of the best parts of this tool is that it does not require setup, monthly, or gateway charges only store owners are charged 3.4% + $0.30 when using it for credit card payments. It lets you transfer cash directly to an individual's email address and encourages the receiver to sign-up for a new account.
Dwolla payments are pretty parallel to PayPal. Though it is not highly recognized as PayPal, still this platform values security and therefore carries out rigorous monitoring, strong cryptography, and constant refining. Dwolla App comes with simple API integration and provides a positive user experience as well as tracks your activities and gain business insights too.
Founded in 1996, Authorize.Net is one of the most influential Payment Gateway that is widely used by over 400,000 merchants worldwide. It accepts online payments through credit cards and electronic checks. It has set up fees of $49 and $29 monthly gateway charges. Being the ideal solution for managing, automating and processing credit card payments, it has become the go-to method for E-commerce sites.
2CheckOut is yet another renowned, trustworthy, and powerful payment gateway. Unlike other website payment gateway tools, 2Checkout does not require any monthly and setup charges. It exclusively offers the global reach, improved fraud protection, and simple implementation to over 196 countries. It also supports Mobile Payment without having a separate merchant account. The App structures worldwide payments, shopping cart stores, and periodic billing.
One more online payment gateway is Wepay that lets traders receive credit cards and bank account pay-outs online. It mainly concentrates on the single user and has lately included e-store pages that help their customers to get payments through their service. It provides a customizable payment solution to crowdfunding sites, market places, and small business software companies and offers fraud and risk protection.
Based in the UK, Creditcall is a service provider and payment gateway tool that also provides credit card approval and payment services to banks in the UK, US, and Canada. It supports point-to-point encryption, ensuring the security of your data during a payment transaction. It provides tokenization for every transaction, and the card can be reused and doesn't require saving the cardholder information.
Graphics Designing Tools
Over the years, the tools of graphic design seem to evolve vividly. In this digital age, to market your visual art, you need to understand and learn various skills of creating much faster, easier, and with more impact. This wide array of graphics designing tools would help unleash the next generation of visual experiences.
With Design Wizard, images and videos have just got easy. You can create impressive videos and image designs in minutes. The free features allow you to magically resize your designs, upload your fonts, photos, and logos, and create custom color palettes. The library holds over one million premium images, thousands of high-quality videos, and much more. Every video and image has also been licensed for commercial use. The pro plan, which starts at $9.99 a month, gives you 60 image design downloads, image uploads, font uploads, free previews, and 1GB storage".
Founded in 1990, Photoshop is compelling software for creating remarkable designs and prints in your design world. Especially for designers, it has myriad choices to unlock new opportunities and create an authentic design with the right assistance. It helps you combine multiple images and remove unwanted objects from the image and offers features such as perspective correction, channel mixing, and clone stamp tool. It is well-suited with windows as well as Mac.
Adobe Illustrator is another reliable graphic designing tool that provides a wide variety of tools, filters, and effects. It is widely used by the graphic design community for websites, video games, and logo making, etc. It offers 2D or a 3D graphics operation to boost the productivity of your design workflow. It comes with amazing fonts, stress-free image cropping, stability enhancement, and faster document creation, as well as design, presets and templates that ensure speed and convenience.
A vector graphics editor, CorelDRAW is mainly designed for 2-dimensional images such as logos and posters. But over the years, it also offers a three-dimensional computer-assisted tool known as CorelCAD. It is a robust graphics suite that provides features to edit graphics such as contrast adjustment, colour balancing, adding special effects, and work proficiently with multiple layers and pages. It was primarily designed for the Windows operating system and is suitable for both home and professional use.
Pixelmator – Image editor
Pixelmator is a tool crafted especially for designers, which is packed with innovations. With a well-designed single-window interface and streamlined editing tools, it features creative image editing skills. It is an ideal software for designing numerous projects with in-built tools for moving, resizing, and positioning layers. It also consists of handcrafted brushes with dual textures created for nurturing the painter within you. Pixelmator helps in making your design look beautiful with the image editor tool.
Stock Images Tools
Pictures speak louder than words; true to this quote, pictures play a vital role in making your websites and blog sites visually appealing and engaging. But for that, you need have indeed good quality pictures that go very well with your content and help you get your message across your audience.
ShutterStock is one of the premium sites in the stock photo forte. Though being a paid platform, it also offers a wide range of pictures, illustrations, graphics and vectors that can be used royalty-free in your website or blog. They are available in different sizes and formats. It provides a built-in editor that allows you to modify your image as per your requirement. It is a perfect choice for those who require a huge amount of stock images every month. In such a scenario, buying an annual plan would help you save over 40% of your overall amount.
Pexels provides a large collection of royalty-free and public domain photos that can be used easily on your website or blog. These images are of high-quality and are appropriately categorized, thus, making it simple to search pictures by filtering them into groups and tags. They are under the Creative Commons Zero (CC0) license, which means you can use it free of cost for personal as well as commercial purposes without giving any credit. Being carefully handpicked from a collection of free image sources, Pexels make sure you get to choose only from the best.
Getty Image is another renowned source for paid stock photos as they have editorial photos of newsmakers and historic archival evidence. It is found that Getty Images can be used on non-commercial sites for free. For this, you need to embed them instead of downloading and uploading it to your website as embed has its frame, share buttons, and branding. Before making any purchase, make sure you read the terms for your photos as they are known to follow copyright infringement.
Affiliate Marketing
Affiliate marketing is a smart way to make money online by endorsing products and services that you prefer and use. When your users buy any product or service with your tracking link, then you receive a commission. So, it's a win-win on both ends.
Everflow is one of the well-known affiliate marketing tools online in which you get real-time affiliate analytics, and it helps you track the progress of your affiliate marketing campaigns. It offers scam protection across clicks, impressions, conversion activities. It has a FlowXchange feature that automates your campaign. You can try a free trial of this program for a month, and after that, you will be charged $200 per month.
Known for its exceptional customer support, LinkTrust is an amazing affiliate marketing platform that can be customized to a great level. It gives a customizable interface that lets you monitor ads. You can request a free demo, but its plans range from $299 to $799 per month.
AffTrack offers unlimited affiliates and deals and is the only tool in the market that provides infinite clicks option for all its packages. If you're a new subscriber, then you can avail of the fully-loaded service for three months at the price of $1. This enables SME's to make optimum used of their resources and serves as a cost-effective solution.
Marketing Tools
In today's marketing world, it looks as if there are constantly new tools, guidelines, and trends to learn and integrate into your marketing strategy.
Moz is a marketing tool that provides data about your website page's performance on search engines. This platform works as an essential tool for entrepreneurs who are looking for better search engine results by applying SEO techniques. With features to facilitate digital work, it delivers reliable information that reduces the odds of failure and help in accomplishing far-fetched results.
Ubersuggest is an incredible free tool that enables you to look for 100s of new long-tail keywords in a couple of minutes. The tool helps in collecting information from Google Suggest, which then provides keyword ideas related to your searches on Google. It lets you get an insight into the strategies that are working for your competitors so you can work on them, and gain a competitive edge.
The Google Keyword Planner is a part of the Google Adwords marketing platform. This tool lets users study and evaluates lists of pay-per-click campaign keywords. It is built as a paid search tool, but its data is useful for SEOs. This platform enables you to study the search volume trends for keywords over time.
Ahrefs is one of the popular tools for the SEO backlink analysis of any website. This tool gives a whole data of all the backlinks that are obtained from different 3rd party referral sites. It also delivers the backlink analysis report of your competitor's site. Ahrefs is a way out to SEO that helps your business to operate and optimize your SEO campaign.
SEMrush is another useful SEO tool that helps in keyword research, tracks the competitor's keyword strategy, does your blog's SEO audit, checks backlinking opportunities, etc. It is a trusted tool by several digital marketers to do SEO for the website. It not only helps in the competitive analysis but also helps in crafting better business growth strategies.
Majestic is an SEO tool that mainly specializes in backlinks, and the great part is that it's free of cost. Being a backlink intelligence tool, it comprises of comprehensive backlink analytics in every report. It also helps in monitoring new and lost backlinks in order to share link building progress. It enables you to use trust flow and citation flow metrics to recognize trustworthy sites.
Keywords Everywhere is an extension of chrome that displays monthly search volume, Cost-Per-Click & competition data of keywords on different websites. It shows you "related" as well as "people also search for" keywords in widgets on the right side of the website. It gives you access to keyword metrics for various keywords.
Google Analytics is one of the top free tools from Google and renowned analytics software in the digital arena. Just by quickly adding the analytics code on your website, it gives you the liberty to track every visitor's action. Known for monitoring your website's traffic, this tool certainly has a bigger impact on your marketing strategy.
Google Search Console lets you monitor webmaster and assists in handling your website over a certified portal. It gives access to tools and data, which makes optimizing your website much simpler. It checks your website's browsing status and sends a message if something goes wrong. It detects crawling errors, broken pages, and search for traffic data.