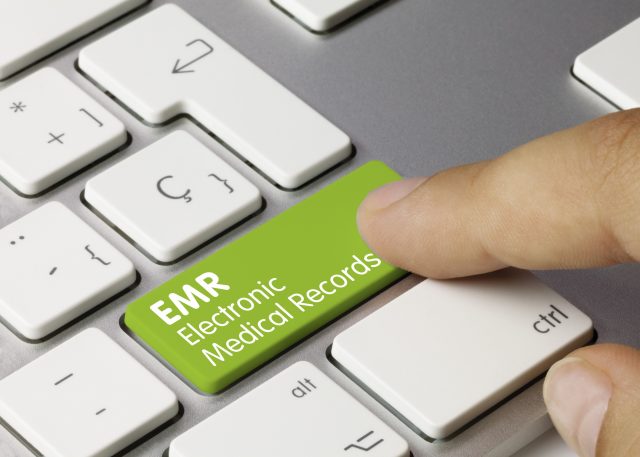 Introduction:
Today, the world now relies on various technological inventions and software to make work and work processes simpler and efficient. Various fields make use of highly advanced software and applications that are designed to cater to the needs of the employees of various businesses. This software is used to create, obtain and share information about different subjects and products that the company uses. You can find software like these in almost every major field such as infrastructure, retail, healthcare and so on.
Electronic Medical Records (EMR) is one software-based application that has been designed to provide and store information for doctors and healthcare providers. It makes collection and compilation of information easier for doctors and accessibility is granted at just the click of a button. EMR has a lot of benefits but before we go into them, let's first clarify what EMR really is.
What is EMR?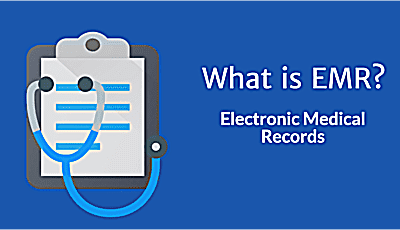 Electronic Medical Records (EMR) are digitized versions of a patient's records and charts. EMRs can store information such as medical history, treatments undergone and diagnoses that were done by doctors in various hospitals, clinics, private practices and institutions. EMRs have been proven to improve tracking of patients, patient care and providing reminders for appointments, screenings and so on.
What is the difference between EMR and EHR?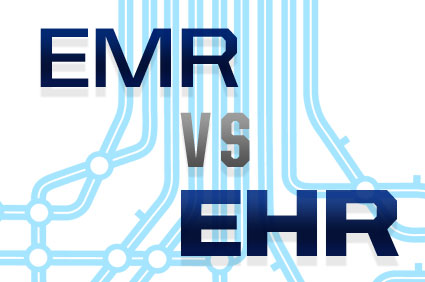 Contrary to popular belief, there is a huge difference between EMR and EHR (Electronic Health Record). Here are some ways to tell the difference-
EMRs provide a more focused view of the patient's medical history.
EHRs provide a wider look at a patient's medical history.
EMR is used primarily for treatment and diagnosis by staff from one organization or specialty.
EHR is meant to be shared between members of staff and healthcare providers across various organizations and institutions.
Benefits of EMR for Doctors and Hospitals: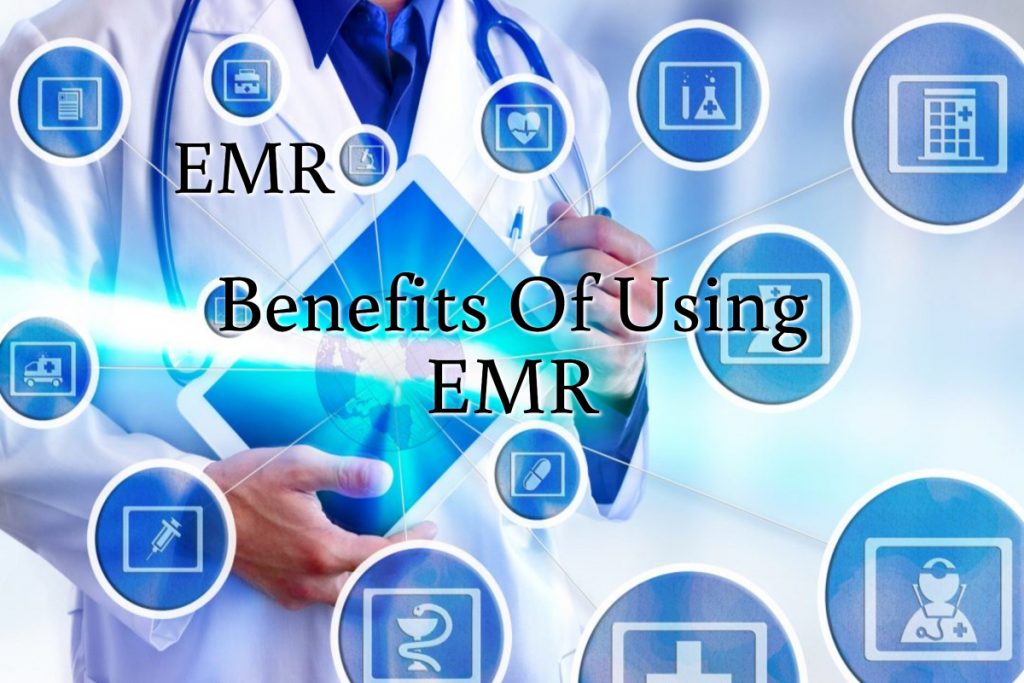 Fast, efficient access to a wealth of patient information & diagnostic test results.
All your patients' information and test results are available with just a few simple clicks Ophthalmology EMR software. No need to search endlessly and waste time! Just enter what you need and all the information you need will be at your fingertips in no time.

Visit History
You can have a complete view of your patients' visit history and all the tests they've undergone to track their progress and strategize for better treatment. You also get values from line graphs such as diagnostic tests, tonometry with eye meds for glaucoma management and so on.

Visit Summary
Get all the data that was collected during your patients' visits with a simple Visit Summary. Visit Summary explains the data in ways that are easy to understand and also shows if any abnormal conditions are present through icons and colored highlights.

Advanced Image Viewing
Our Ophthalmology EMR software allows you to see multiple images simultaneously from different sources and you can zoom in and out to view every image easily. There are specific viewers for diagnostic tests for extra clarity.

Free text Comments
If you notice something in a file or image you need to tell others about, you can just leave a comment and it will be saved for future reference. This makes highlighting new findings easier and simple to keep track of!

Fast, Efficient Interface
Our EMR software interface with existing applications can be achieved at a lesser turnaround time. All your work can be finished with very minimal effort in almost no time, making your job fun and easier.

Can Import patient data directly from capable diagnostic test equipment.

Electronic Diagnostic Machine
This Ophthalmology EMR software has been designed to be compatible with the popular electronic diagnostic machines out there. You can import your data directly from the machines and they will be displayed in the best possible way. Each user interface can showcase data from different diagnostic tests according to the requirements of each test.

Auto Refractor Interface
If you have Auto Refractors, you can easily import your values directly from them with our EMR software.

Advanced Image Viewing
Our EMR software allows you to view images from different angles and sources. You can also scroll and zoom every image with ease.

Diagnostic Machine Interfaces
This Ophthalmology EMR software can interface with most diagnostic machines easily. You can import your values and data in no time, making your work faster and efficient.

Optimizes Patient Flow using workflow conscious layouts, patient tracking & task assignment features.
Our Ophthalmology EMR software has a patient flow management system that can keep track of patients in your office. Your colleagues can easily be notified of the patient and their history and will have access to all tests and files if allowed. With an efficient and fast interface, all your work can be done and shared with your fellow doctors with no problems whatsoever.

Imports patient information from your legacy system.
The EMR software has been designed to interface with third-party practice management software that you are currently using. You can easily view patient demographics, check-in statuses, and appointments.

Our fully-featured EMR includes advanced features that facilitate doctors to deliver enhanced medical care.

Diagnostic/Document Review
You get a list of all unsigned charts, un-reviewed tests, and documents for easy workflow. The EMR software allows you to send these to the doctor for immediate follow-ups.

Patient Follow-up
Our Ophthalmology EMR software helps you follow up with patients easily. You can get all your patients' information and it sends it across to them in no time.

Practice Management Interfaces
The EMR software can be easily interfaced with your existing practice management software. This makes keeping track of appointments, test results, payment invoices and so on easier for your practice.

Patient Flow Management
We can easily manage the flow of patients with our EMR software. Our patient flow management feature helps notify you when a patient is expected and helps get you access to their files in seconds.

User Customization
Ophthalmology EMR Software India is highly scalable and customizable. Users can add custom fields to the software.
Conclusion:
In a world where accessing and sharing of information is key to good business and service, EMR is a strongly recommended tool for your hospital, private practice or institution. Your work becomes more efficient at a lesser cost and your patients end up satisfied with the healthcare services that you have provided. To make use of EMR for your institution, hospital or private practice, contact at WYNK EMR to get you set up. Say goodbye to all your information storage problems and access problems and get the best EMR software in India with just the click of a button today!