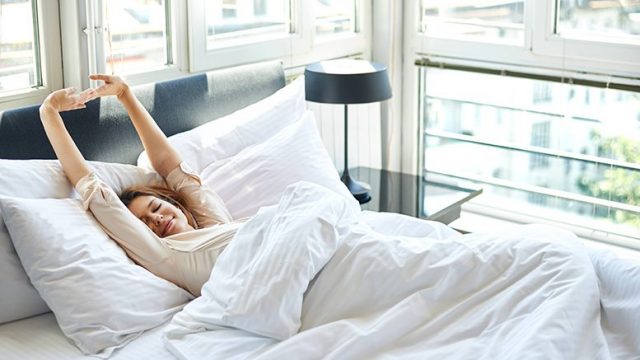 Buying a mattress is one of the most adult things you do. It is one of the firest few big decisions you make as soon as you get independent and move out of your parents' house. It can be a learning as well as a daunting experience.
Our goal is to find mattresses for good sleep, but with so many options available, it can get tedious, and frankly, a bit overwhelming. I know the exact struggle you are going through to get good sleep.
To help you make the decision and not lose sleep over something that will help you get good sleep, I have a small mattress guide here. This will help you ask all the right questions and help you make an informed decision.
1. Are You in Need of a New Mattress?
Asking yourself this question is the first step to buying a new mattress. Even if you weren't in the market for one, there are some factors that you should consider and some questions you should ask:
Is it older than eight years? Getting a mattress is a considerable investment, so changing it every few years isn't possible for everyone, but you still should change the mattress every 7-8 years to maintain a healthy lifestyle.
Are you having trouble sleeping? Depending on the mattress brands and mattress type, the lifespan of the mattress can change. This is when you have to trade mattresses for good sleep.
Are you experiencing back or neck pain? When you are sleeping, your body gets a chance to heal naturally. If you are getting pains from your sleep because of a bad mattress, it sort of defeats the purpose of getting enough hours of sleep.
2. Keep Your Budget in Mind
Going for the cheapest option can mean a huge drop-off in quality. You do not want to compromise on something that helps your body rest and bounce back.
Adults – You can get a good quality standard queen-size mattress for $700-$1200 range and a king-size mattress for $1400-$1500 range. You will be using your mattress for years, so spending anything under than $500 is said to compromise on the quality in the long run.
Toddlers, Kids, Teenagers – For kids, you can go for a little cheaper because they won't be using the same mattress for years. Toddlers and kids will outgrow their mattresses, and teenagers will move out for uni or live on their own. So, it does not make sense to spend more in this case.
3. Ideal Type and Material
Once you know that you need a new mattress and how much you can spend on it, the real question of what type and material you need arises.
Memory Foam – good contour, good support, body hug, but gets hot.
Traditional Coil – good bounce, cooling unlike memory foam, more durable.
Foam or Hybrid – a safe bet.
Innerspring – good for heavy sleepers.
4. Your Sleeping Position
Now that you know the material you would like, determining how firm or soft the best mattress for you, needs to depend on your preferred sleeping position.
Stomach Sleepers – Medium to Medium-Firm. Too soft mattresses can cause the spine to curve, which is why firm a mattress is required for more support and to avoid sinking.
Back Sleepers – Medium-firm, some support, and a little contour. Your body weight is evenly distributed when you are on your back; this can cause sinkage and result in back pain. To avoid that, you need to choose a firm mattress for support.
Side Sleepers – Medium to Medium-Soft. Softer for perfect contour and hug. Because you are not on your back, your weight isn't equally distributed, so this can cause hip-joints and shoulders to ache. A soft mattress will help you get more comfortable.
5. Your Body Type and Weight
Depending on your body weight, the softness of the mattress will have to wary to give you the same feel. Lighter sleepers will need a softer mattress than that of a heavier person. A heavier person will need more support and also a thicker mattress to support the weight. Most mattresses are made for average 180 lbs, so here's what you should consider:
Less than 150 lbs (Light) – Go for 5-6 level firmness or lesser if you want a softer feel.
150 to 200 lbs (Average) – Industry-standard of 5-7 is made for this category, so you won't have to look out for more. This level of firmness provides great support and comfort. Go for lower if you want a softer feel.
More than 200 lbs (Heavy) – You will have to go for a thicker mattress (12-inches or more) because you need more support on your back and don't want sinkage. This will give you good support and a soft feel.
Conclusion: Knowing when to get a new mattress, your budget, and type and material according to your sleeping position and weight are pretty much all the prerequisites to buying the best mattress. Another tip while deciding is to check reviews, amazon reviews are great to read experiences of people who need similar things as you.