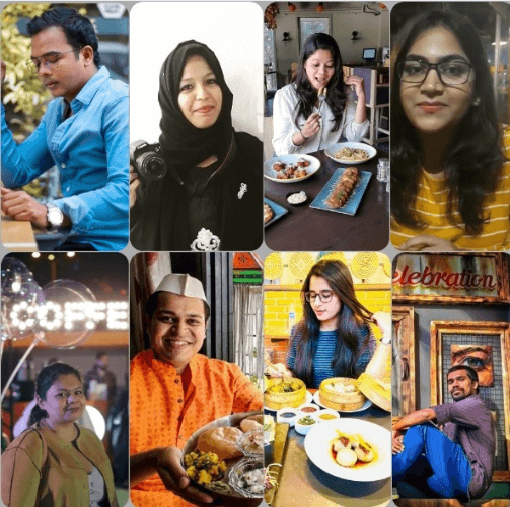 As they say, blogging is not a lay-man job. Many try to become successful at it. Some see the light while some vanish into thin air. Bloggers are the one who has immense knowledge about their subject. They are the much-sought people who can influence others in their buying decision.
There are Instagram bloggers, while some prefer maintaining their blogs. In the rat race or say the survival of the fittest, often, the most hardworking bloggers are left out. In a world where people connect with people, these bloggers make even the most uncreative things appealing to the audience. And the best place to reach them is through social media – where most of us are always active.
It's not always about the number of followers they have, but the content they curate and the magic they bring.
Here is a commendable list of all the upcoming bloggers in Mumbai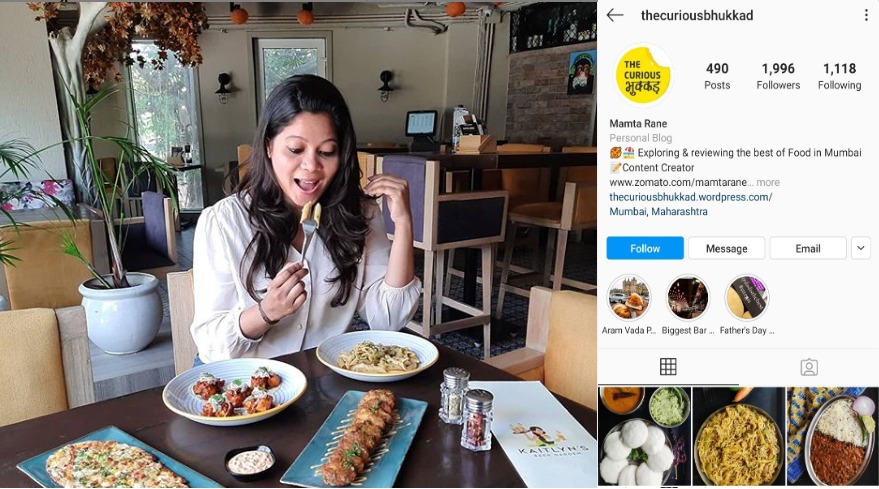 The Curious Bhukkad is all about food, food, and food. Run by Mamta Rane, her page is full of home-style cuisines that manifest her true passion for food blogging. Her pictures are drool-worthy as her inspiration. Wring reviews for new restaurants across the city for more than three consecutive years has given her immense exposure to click images that are any day Instagram bait. So, check out her page to know what her next cuisine is?
Farhan Shaikh – Food, Lifestyle & Travel Blogger (The Slice Of Living)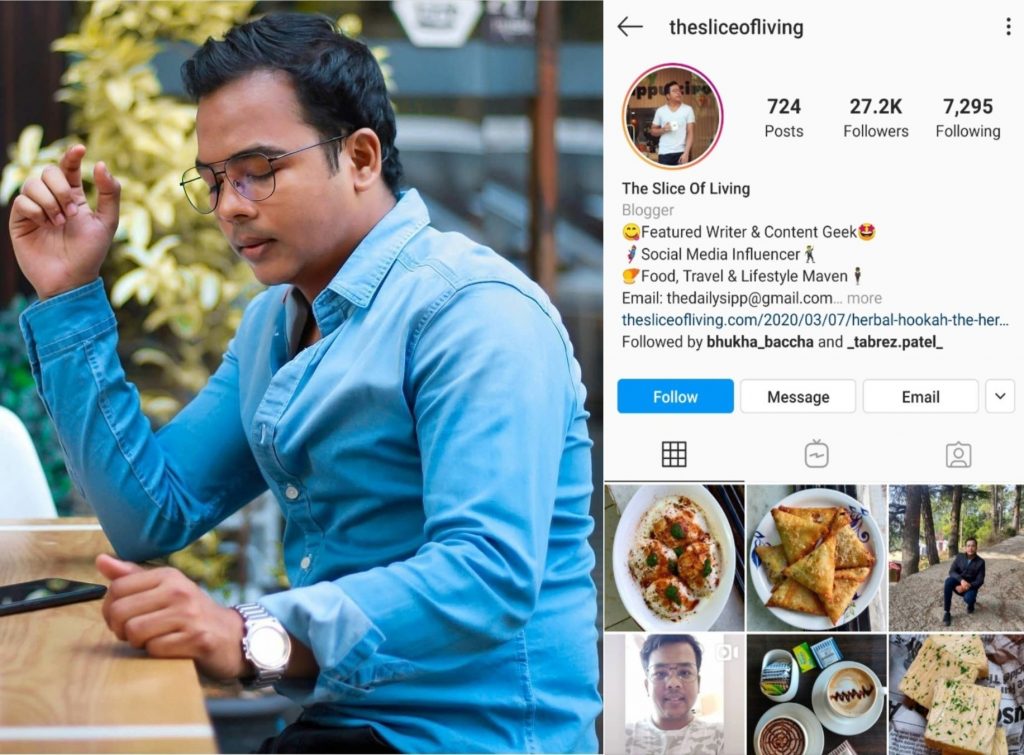 The Slice Of Living is the latest upcoming page for food, lifestyle, and travel. Farhan is known for its creative writing and innovative content. The same reflects on his page filled with mesmerizing photos of food, decked-up lifestyle clothes, and few travel stints. Having been a featured writer on platforms like LBB and many others, his passion for becoming a blogger has led him to try multiple avenues and make a diversified page for all. Have a look at his page to know what's on the plate?
Kate – Coffee and Food Blogger (One Shot Latte)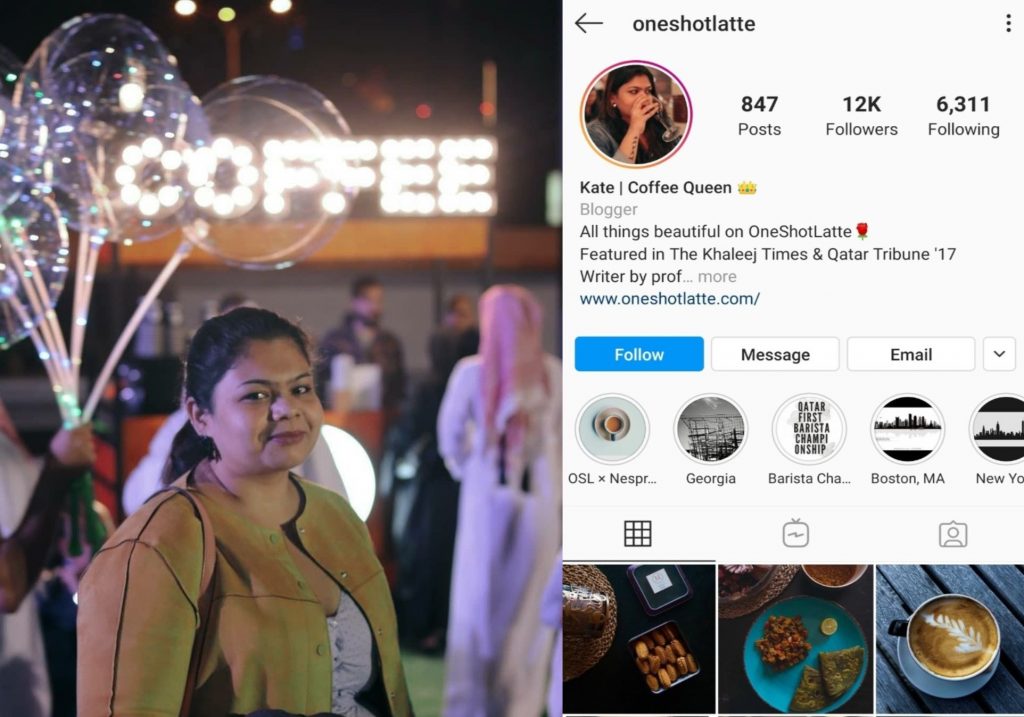 If you're an avid coffee lover or a connoisseur of coffee, then One Shot Latte is the page that you should be on right now. Started by Kate more than five years back, her page offers you inspiring content of coffee and food across the globe. Ask her address? Well, she is a gypsy and loves traveling. Her attempt to make the world a better place to live very well reflects on her page. Want to know which country is she in now? Follow her page simple!
Sakina Godhrawala – Food Blogger (The Gujju Bhukkad)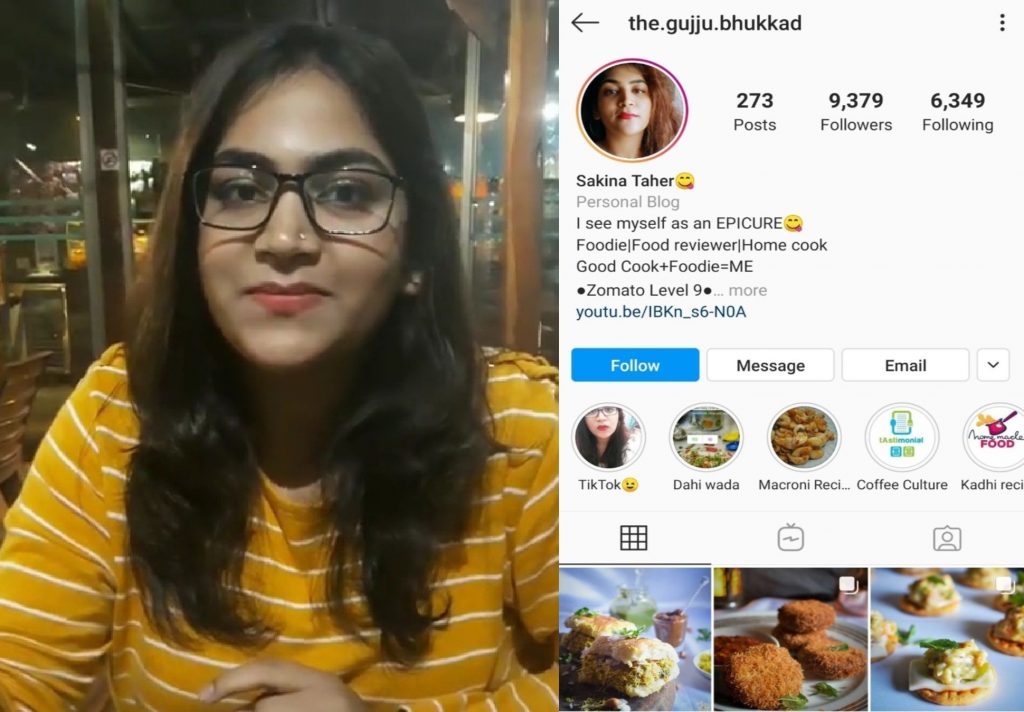 The Gujju Bhukkad is a serious imitative of Sakina who belongs to a community where they cook food with extreme love and passion. Her page is all about hand-made Indian cuisines and desserts that look delectable and tasty. Being a recipe developer and food photographer, she has a virtual kitchen on Instagram and YouTube. Being humble and grateful to her passion, her page on Instagram make you fall in love and a true inspiration for all food lover. Watch her YouTube video to see and learn.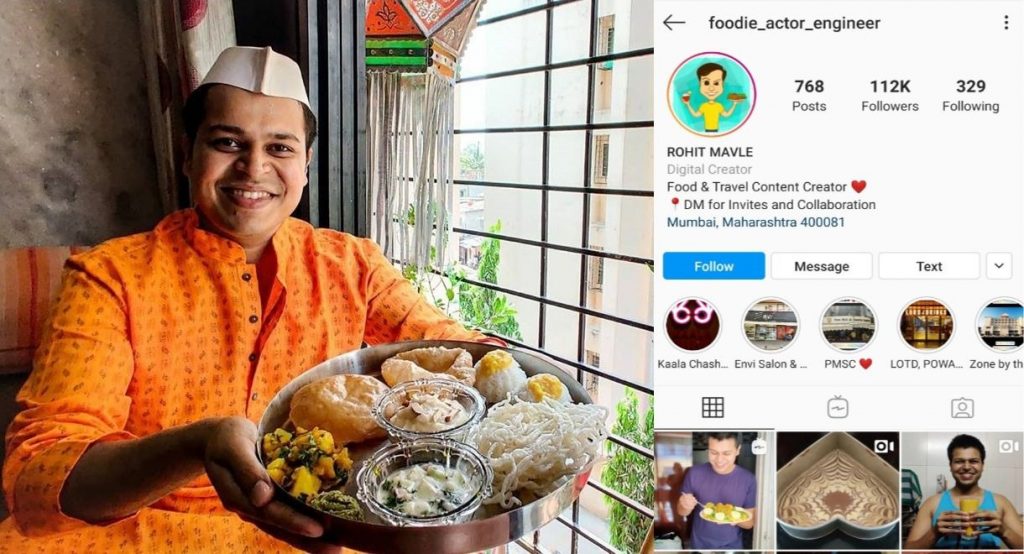 Foodie Actor Engineer has a page full of food, lifestyle, and travel. Rohit Mavle is an actor by profession, but his passion for food got him to food blogging. His page is an epitome of great food & content that nobody can deny. Well, his hard work got him to where he is today. Other than food blogging, Rohit covers staycation too. He travels to various resorts, reviews them, and lives a king style life. To check his latest exploration, check his page!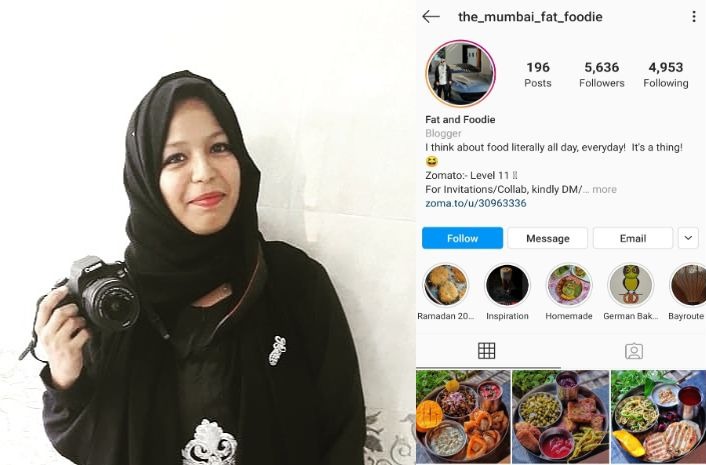 Fat and Foodie is all about food finesse & food culture. Be it a burger at a food joint, or a recipe she prepared at home, her page has it all from being a homeopathic consultant to a fulfilling food blogging passion. Dr. Anam has skillfully practiced the art of handling both. Her determination for food photography, food décor, and being a food critic is beyond words. Do check her page for the latest cuisine!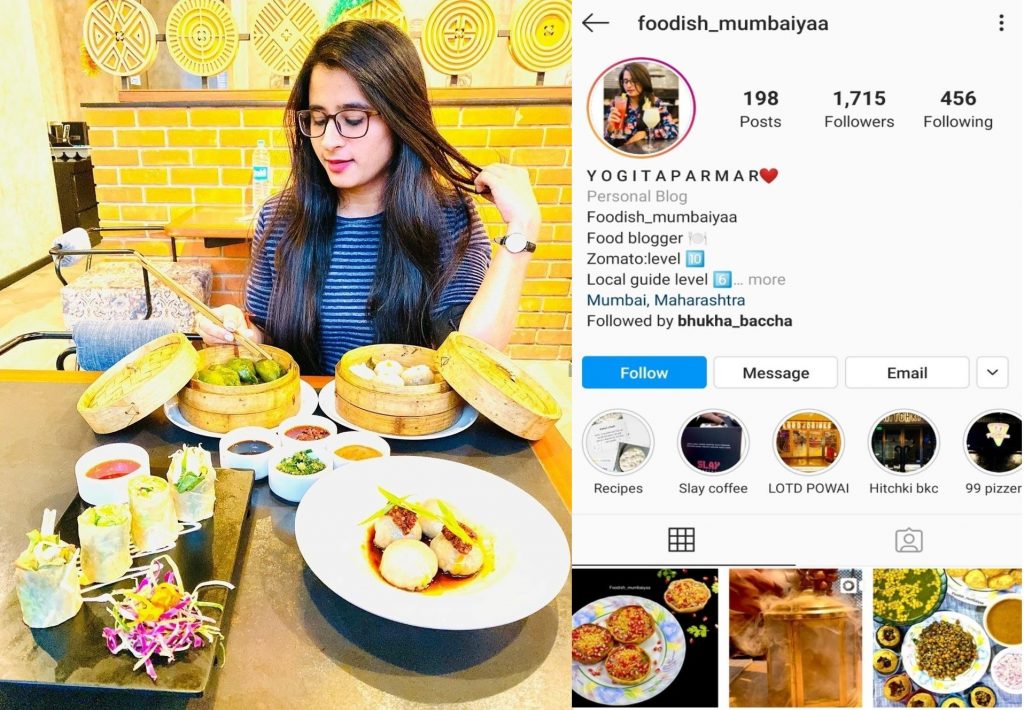 Foodish Mumbaiyya – the name says it all. One of the most upcoming food blogger who says no to nothing. Yogita is the person behind the page, who tries everything with food to make her followers feel wow. Scrolling through her page, one can only think that food is what takes to become happy at the end of the day. If you aspire to become like her, follow her page and share the love.

Swapnil J – Food and Travel Blogger (Fressenbummler)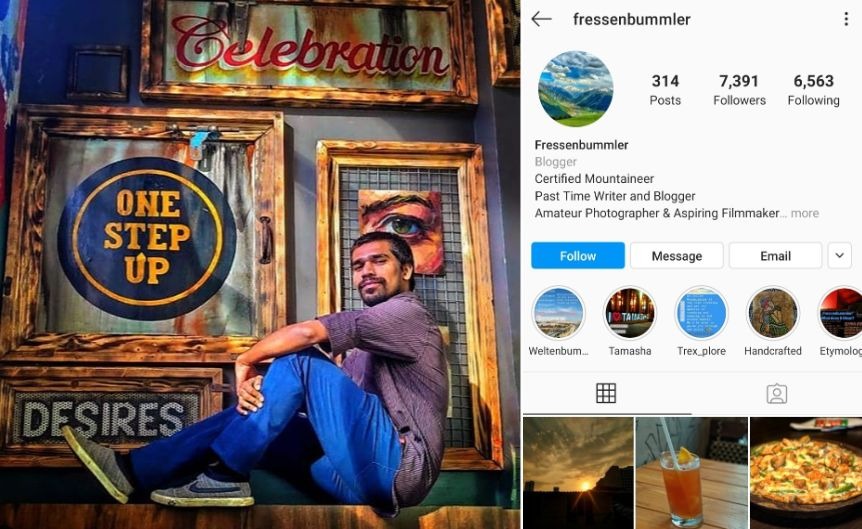 Fressenbummler is run by Swapnil J, who adds everything to the page that will make followers feel good. Being a certified mountaineer has given him the ability to move from one genre to another seamlessly. Nevertheless, his page is a byproduct of his hard work and perseverance. Visit his page to know the latest what's in for you!
Blogging is not everyone's daily bread. Because of this food, lifestyle, and travel blogger, we can decide the best for us. So look at their profiles, follow them, and know what's coming for you next.