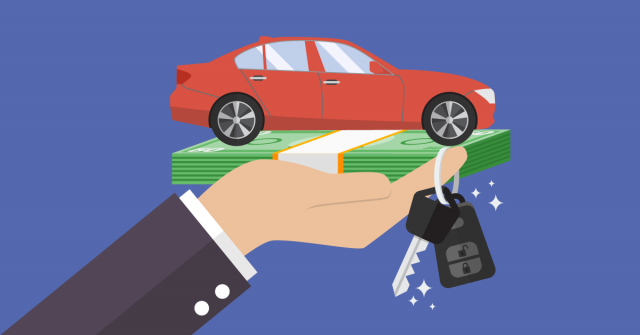 Just because the friendly guy at the dealership offers something that has the word "deal" in it doesn't necessarily mean that it has superb value. Although an offer may seem perfect for your pocket because of attractive discounts and cost-free extras, it may come with a catch that will make its presence known the moment that you go through the fine print once again. If you're not careful, the car of your sweetest dreams may turn out to be your worst nightmare!
Especially if it is your first time to consider negotiating for a vehicle, it pays to carry out your homework before making the first payment.
Fortunately, there are numerous fantastic car finance deals out there. The only problem that you have is figuring out whether or not the traffic-stopping arrangement the dealer is waving in front of your face is the most suitable one for your financial prowess. There are a few simple things that you should look for in a deal before deciding to leave your signature on the dotted line. Make sure that they are around and you're golden.
Low or Zero APR
When on the hunt for a car finance deal, one very important matter that you should put a lot of attention to is the annual percentage rate (APR). Put simply, this is the amount that you pay every year for borrowing money, and it's expressed as a percentage.
Various things can impact the APR. One of them is your financial situation. The brand of the car (and its model, too) that you are looking to own has a considerable effect on it, too.
Generally speaking, affordable vehicles have some of the most pocket-friendly APRs on the planet. The good news is that there are 0% APR deals out there, therefore allowing you to spread the overall cost of the car across a deposit, the monthly payments, and even an optional final payment. However, some may charge as much as 10% APR for a brand new automobile. Some may charge 20% or higher for a used one.
No Deposit
When sealing the deal, making a deposit is usually an integral component. But did you know that there are car finance deals out there that do not require you to put any money down before you lay your hands on a car's steering wheel?
These deals are usually reserved for those whose credit ratings are stellar. If you believe that yours is impeccable, ask the dealer about a deal devoid of any deposit.
Many car buyers assume that a car finance deal that comes with a low deposit is the gold standard for anyone who is shopping for a vehicle in a tight financial situation. Refrain from the following suit because, unless you have a 0% APR deal, it can cause you to wind up paying more cash monthly than you want. Such is because a low down payment entails high monthly payments that usually come with steep interest rates.
Room for Negotiation
No matter what a dealer says to you, it is always a great idea to try pressing on the best arrangement possible with car finance by pushing for a discount.
Instead of slashing the car's price, however, you may come across a dealer who will instead throw some extras to appease the budget-conscious in you. It is totally up to you whether or not you will accept the compromise. No matter what you do, always do the math thoroughly beforehand to get the bigger financing picture.