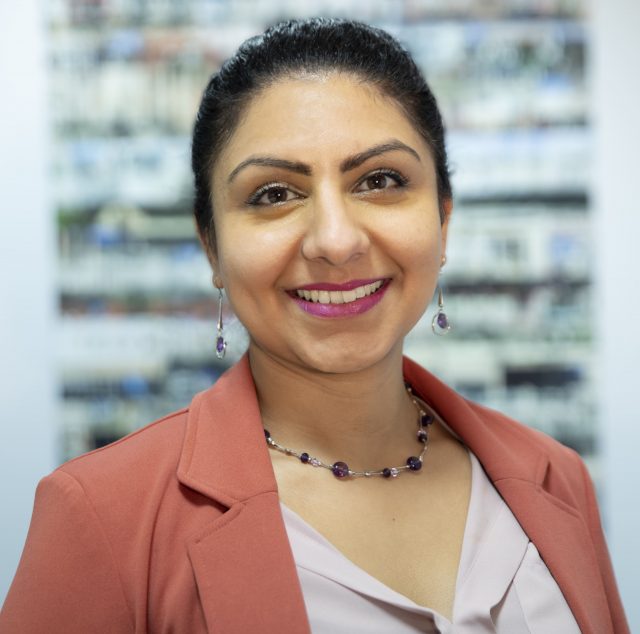 Today Sukhi Jutla with us. A leading international speaker, influencer. an award-winning entrepreneur and author of 3 books. She is the co-founder of MarketOrders. Let's start the conversation with her.
Hello Sukhi, Thank you for giving us such a great opportunity to interview you. Could you please briefly introduce yourself to our readers.
Thanks for having me here! I'm a tech entrepreneur and spend my time building my business MarketOrders. I'm also an author and in my previous career, I spent over a decade working in banking before made the leap to work for myself.
You are an author as well, so we are curious to know when did you decide on writing books and could you please mention some of your books.
I wrote two books on the topic of blockchain technology; ''The Fintech book'' and ''Blockchain for authors''. I also authored a book documenting how I left the corporate 9-5 world to start my own business in, ''Escape The Cubicle: Quit the Job You Hate, Create a Life You Love'. I've always had a passion for reading and writing and have wanted to be an author the first day I stepped inside my local library aged 5 so it's been a lifelong goal! Books have had such a huge influence on me and helped me navigate my path in life, so I wanted to be able to do the same for others looking for motivation and inspiration. Most people don't know this, but I spent my lunch break writing the first draft of my book! Spending just 30 mins a day scribbling away into my notebook, it took six months to complete.
You have been awarded many titles that are recognized all over the world. You are such an inspiration and influencer for all of us. We want to learn how all these things are tied together from your perspective and if you don't mind could you share some of your future goals.
Thank you for your kind words however I do feel I am still very much in the early days of my journey as there is always so much to learn. I have been lucky enough to learn from many people who inspire me whether this is through their books, attending their talks or watching their videos on YouTube; the inspiration is everywhere!
No matter which stage of life or business you are in, there will always be other people that you can learn from (who are a few steps ahead of you) and those who you can help (as you are a few steps ahead of them). Ultimately, it comes down to a mindset of growth and learning from your peers and this also can create a great support network for you as you navigate challenges and obstacles.
Having a growth mindset where you are willing to learn, be open and curious will serve you well and this is something that has become increasingly important to me as I build my business, which is my primary goal at this point in time.
Please share something about MarketOrders, when you started and what are your plans.
MarketOrders is developing a platform-based marketplace and provenance chain, specifically focused on helping retailers source the gold products they need more efficiently and at better prices, turning the traditional gold jewelry supply chain model upside down by digitizing every element of the customer journey.
For the first time, retailers can order, pay and have their items delivered securely online. Over 90% of small, independent jewelers have limited or no online presence and less than 5% of the major suppliers have online capabilities that allow their customers to order, purchase and track products. The industry is old fashioned and lagging.
Most retailers wait for a wholesale salesperson or distributor to visit them in-store, in order to see the product range and place an order. Digitizing every aspect of this supply chain creates scalable efficiencies throughout the entire operational process. MarketOrders provides an online and seamless end-to-end transaction process for all retailers, suppliers, and manufacturers.
We started the business in 2016 and are currently growing our customer base, developing the technology required and growing our team as we move into growth phases. Our vision is to be the global destination for the jewelry trade industry.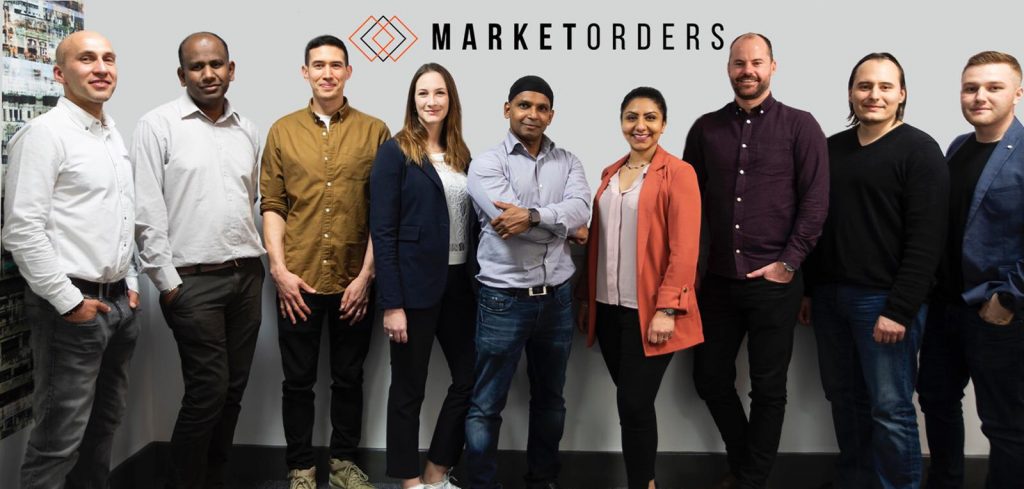 Tell us something about blockchain and how it been useful for your business. We also heard that you were invited by London's Mayor Sadiq Khan to discuss on the blockchain. How was your experience?
We believe blockchain technology is a game-changing and ambitious idea that is leading us to create new processes and products for our customers. This technology will overturn the currently inefficient market and build supply chain provenance capability not seen before in our industry, plus allow access to new verticals and export markets.
Our project will develop blockchain capability to create an ecosystem of trusted transactions verifying the source of the gold, ensuring it is not tampered with during the supply chain process and enabling retailers to procure more efficiently. It will have three innovative capabilities:
Blockchain capability to manage secure payments using cryptocurrency through a digital wallet and ledger
A buying platform supported by blockchain to ensure transaction security (digital licenses/certificates)
Digital tracking capability to create a completely secure supply chain including the integration of a micro-chip for digital verification.
Implementation of our blockchain technology and installation of our tracking chips will help to build trust in the sector and reduce fraud. Retailers will have enhanced buying power which will drive better profitability. The ability to smuggle valuable items will be diminished.
Being able to advise the Mayor of London on topics of blockchain as part of his advisory board is great as it shows London is forward-thinking and progressive in terms of innovative technologies and understanding that it needs to support the next generation of tech leaders to be a leading city of innovation to retain and attract the great tech talent we have in the UK.
You are into so many things, How do you manage to balance your work and personal life?
I used to think the balance was what I should strive for now. Now I know that the correct word (for me at least) is 'integration'. When you thrive and flourish based on what you do, your work energizes you and that is how I feel. My entire life is in sync with what I value and want to create and so work and life co-exist beautifully together.
I feel excited to work on MarketOrders every day and often the line between 'work' and 'life' gets blurry. For me, the key to getting a sense of balance is to ensure you give yourself time to rest and recuperate. We are not robots and do need to take care of our mental, emotional and physical health. My tagline is 'work till I need to rest and rest until I feel I need to work'. And I know it may be an overused cliché but when you truly love what you do, you don't have to work a day of your life and that is how I feel.
What motivates and inspires you. Would you like to name a personality that you follow and has been your role model?
I used to work for many years in banking which I didn't enjoy so just being able to wake up every day and work on what energizes me really motivates me. Working on MarketOrders gives me a sense of purpose, ignites my curiosity and I'm constantly learning and growing. In order to succeed you have to be motivated from the inside and not externally ( ie money, cars, etc), which only works in the short term as motivation. Inspiration comes from the inside when what you do energizes you so much.
I would say I have many role models as so many people inspire me from the great leaders we have today including Jeff Bezos to the small shop owner who day in day out works on their business because they love what they do.
One advice that you would like to give to those who aspires to become an entrepreneur.
Just go for it! It will be an adventure for sure and life is too short to wait for the perfect moment to do something, so take action today that will help you to become the entrepreneur you know you can be!
It was such a pleasure talking to you and thanks for giving us your time. Requesting to Dailyscrawl readers can follow Sukhi Jutla on LinkedIn and Twitter.