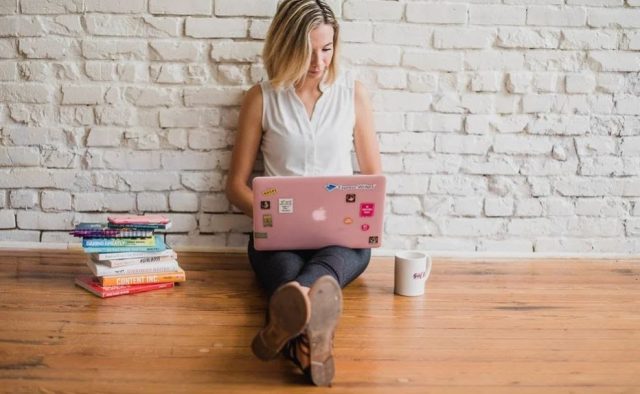 Competitive keywords are crucial for a better website ranking, but we'd be lying if we said finding the optimum ones is easy. One often overlooked factor in this regard is – local keywords.
Remember that people look for products and services they need in the neighborhood, when possible. Adding local keywords is, therefore, a great way to increase your website visibility and attract additional customers.
A notable downside is – lower search volumes. This strategy is good for businesses operating locally rather than international brands targeting wider audiences. Still, even the latter can attract new customers by using this strategy.
Finding Local Keywords
As is always true for SEO, research rules supreme. Simply adding a specific area name into the keyword is not the way to go about your strategy. First you'll need to discover actual queries people type in Google search. There are a number of tools that can be used to this end, the most popular ones of which are Google's Keyword Planner and SEMrush. Once you do, use them wisely.
It's not a difficult leap that the more local keywords your content features, the more pages will turn up in Google search results. However, avoid repetition whenever possible. It's perfectly fine to include nearby areas, too.
Tip: Keep an eye on the competition by typing their URL in Google's Keyword Planner. The tool will show the keywords linked to these brands.
Choosing the Best Keywords 
It is a well-known fact that Google has invested increased efforts to deliver local search results. Adding the address of your business will show it on Google Maps and help your SEO efforts. Therefore, make sure you include the info on your homepage.
As for choosing the best local keywords, normally, marketers use common phrases people use when performing a Google search. However, not all phrases are equal and sometimes distinguishing between good and bad ones may prove difficult, especially when just starting out.
The best approach would be to put yourself in your customers' shoes. Which queries would you use when looking for the products and services your brand provides?
For example, if you sell shoes, common terms may be:
Woman sandals
Women sandals
Man business shoes
High heels
Leather shoes
Shoes children
Next, you should think about common modifiers people use. Some examples include:
Best
Cheap
Cheapest
High-quality
Free shipping
Combine these two factors for best results and keep an eye on their performance (see below). For example, you may come up with:
Best women sandals
High-quality leather shoes
Cheap shoes children
Adding and Modifying Local Keywords
Only when you've come up with the search queries people are likely to use should you consider adding local keywords.
The first step is to identify the areas your business serves. As mentioned above, considering nearby areas is fine, too, but don't stray too far.
Using the examples mentioned, you may concoct something along those lines:
Best women sandals Brooklyn
High-quality leather shoes Kings County
Cheap shoes children Fourth Avenue Brooklyn
Increasing Your Brand's Visibility
For optimum local exposure, it is essential that you use Google My Business. Not only will the tool help you keep track of your local keyword performance, but it will also allow you to add additional info. Also, it will put your business on Google Maps.
Another notable feature that will help you in this regard is Google's Local Search, which lists all local businesses in the vicinity.
Setting up an account is easy, and the tool is free.
Getting Started With Google Business
First, Google your business to make certain no one has claimed it. If it has, follow the steps to report it. If your business is listed but unclaimed (usual practices for businesses active for a while), simply claim it. Then, start adding relevant information, including business name and address, contact info, etc. Don't forget to enter your business hours (and edit them accordingly depending on holidays etc.).
Tip: Take your time deciding on the best category for your business. This may prove difficult for brands selling multiple product categories, but brainstorm it. Google My Business offers a range of variations, so make sure to pick the most relevant one.
Lastly, verify your listing. Perhaps the easiest way to do this is by email. Google won't display your business until it has been verified.
Adding images to your Google My Business listing is a must. By all means do include a profile photo and any others you deem suitable. Note, however, that the profile photo is certain to get the most exposure, so choose it wisely.
Tip: Your profile photo should not equal your brand logo. Rather, choose an image that represents your brand and everything it stands for in its entirety.
Certainly, the logo should be featured as well, but elsewhere. It is recommended to follow Google's guidelines for best results, as follows:
Images should be in .jpg or .png format
Image size should be between 10KB and 5MB
Minimum resolution should be 720x720px
Images should be in focus and of good quality
And lastly, regardless of if you're promoting a tax guide or a peak performance podcast, make sure that the images are pertinent with alt text. That way, visitors may even find your site via Google Images, which has been seeing a lot more action these days!
Tracking Local Keyword Performance
Google My Business listing offers a couple of performance tracking benefits that will help you optimize your local keywords further. Among others, the tool's Insights will show you:
Where people find you on Google: total views, search views and maps views
How customers find your listing (which queries are they using?): total searches, direct searches, and discovery searches
The actions they undertake, including website visits
Photos viewed: total owner photos, owner photo views, total customer photos and customer photo views
Direction requests
Phone calls
Not to dive too deeply into Google My Business features, by using these insights, you will be able to apply best practices to polish your local keywords both image-wise and content-wise.
Finishing Touches
Last but not least, we'll leave you with some additional tips:
Seasoned marketers know that simply plastering a local keyword to irrelevant content and images isn't the way to higher rankings. Content should be locally-focused and include news, trends, promotions, sales, etc. Refer to the queries people use to brainstorm content ideas.
Use backlinks as they give legitimacy to a business and boost traffic.
Encourage customers to leave feedback. People tend to trust online reviews.
Always think local, too, even if you're reaching out to a national audience.
For example, if you have a piece on boosting your mood during COVID, but you're trying to target a certain region, don't be afraid to go for it and include the area. Think about "boosting your mood during COVID in Boston."
Other strategies may also come to mind, but these are the most important ones. Don't be afraid to experiment with local keywords and use Google My Business to its full potential. Over time, as you add more content, the keywords will naturally fit in. Be patient and persistent and don't forget research and performance tracking!