'Customer Perception' refers to customer's awareness, their impressions, and their opinions about your business, products, and brand. It's the way how your brand image works from a business point of view. 
To put it simply, customer perception is what your customers and potential customers think of your organization. This perception directly impacts the attraction of new customers and the capacity to maintain good relationships with current customers.
Customer perception ideally works as a decider for any business. If you have created an excellent and strong image you would definitely be creating good customer perception.
Importance Of Customer Perception – 
Customer perception is shaped by multiple variables, including direct and indirect interactions with your offerings. Customer perception plays an important role, from understanding the customers to communications and advertising, their buying decisions, their loyalty, the extent to which they recommend a brand, and, even more, their advocacy efforts. 
Customer collects information about a product and interprets the information to make a meaningful image about a particular product. This is called customer perception. When a customer sees advertisements, promotions, customer reviews, social media feedback, etc. relating to a product, they develop an impression about the product. 
The entire process of customer perception starts when a consumer sees or gets information about a particular product. This process continues until the consumer starts to build an opinion about the product, this is where Customer Perception is formed. A happy customer is one who is satisfied with the experience that he has with a product or a service. The customer perception is built around the experience that a customer has with a product.
For example, Avon uses a pink color with white and black accents. This color predominantly attracts women while men feel alienated by pink color. The customer perception is built based on the colors used in the logo.
But if a product is trying to attract both men and women, using just pink might not be a good idea.
Online customer reviews – 
One of the most important factors every business is getting benefitted from is online customer reviews. Considering the current market and advancement of social media customers rely majorly on online reviews to come to determine whether or not it's a good choice for them to invest. 

So do customer reviews and customer perception really matter? The answer is a strong yes. You can find the importance of Online Customer Reviews below – 

Buying Decisions Are Based On Customer Reviews – 
According to BrightLocal, 97% of consumers looked online for local business reviews in 2017. This number already says a lot about the importance of customer reviews and their impact on buying decisions. What matters, even more, is that 85% of consumers trust online reviews as much as recommendations from relatives and friends. Whether it is a positive or negative review it matters and it influences potential buyers. If customers find the reviews reliable and accurate, they will most likely listen to them. Customers want to relate to the reviewers; they want to hear opinions from people that seem like them, even if they are complete strangers. 



Customers Will Tell You What They Think of Your Product – 
Considering we current era is dependent on social media and other online platforms customer has free will to express themselves. Customers often don't limit their opinion to "This product is good" or "I didn't like this product" — they will explain why. Online customer reviews always come in handy and help you to analyze your current business position and this also helps in ensuring we work as per market and earn maximum profits. Any positive or negative customer feedback will also influence customer perception. 

Gain Visibility – 
Customer Reviews will ensure you get market visibility. Whether it is for something the customer would like or something he is upset about. Feedback and Visibility go hand in hand. Let's take a look at an example to understand this better. Feedback on consumer online review sites can also impact the number of views of your own site. Let's take the example of a hotel on Goibibo. This site allows travelers to rate hotels they visited, in general, and on different aspects of it (cleanliness, location, etc.). They can also leave free-form comments. If a hotel is highly rated by travelers, it will appear higher in the ranking of all hotels in the city, leading to Goibibo users visiting the hotel's website. Looking at the ratings listed for the hotel also builds customer perception for opting for it. 



Customer Experience – 
'Customer Experience' in simple words means how your customers feel about their overall experience. Customer experience is the impression your customers have of your brand as a whole throughout all aspects of the buyer's journey. It can be potential buying or existing after-sale service but experience matters. 
In current times a customer has the power to make or break a brand. Yes, that's absolutely correct with the advancement of technology customers express their gratitude or dissatisfaction using online survey portals. All thanks to the World Wide Web.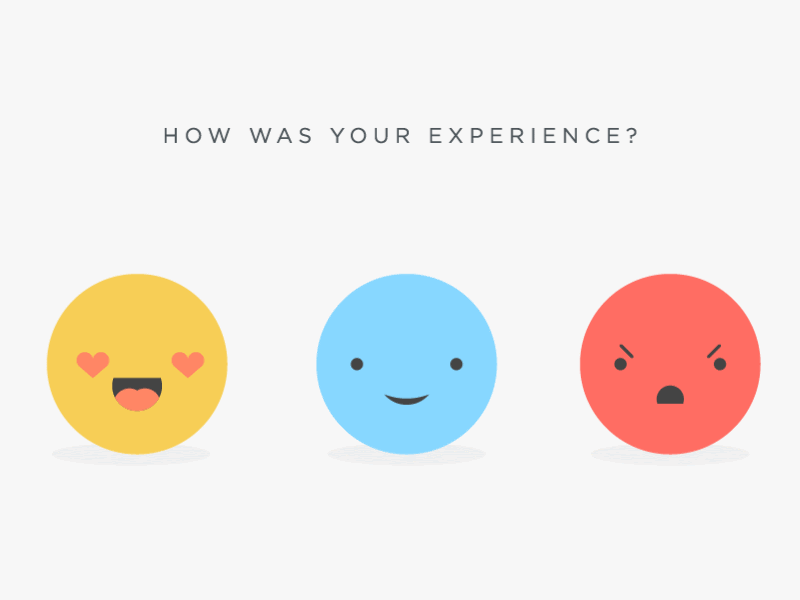 Customer Experience and Customer Perception both play a vital role in any business growth. Customer perception will lead you to get potential buys and influence the customer in gaining trust by creating brand image whereas customer experience can be controlled by providing excellent services and looking after your customer's requirement. Always ensure you provide excellent services to your customers as this creates a good customer experience and they are more likely to give you a customer review. Looking at the good reviews will also create a positive customer perception for potential buyers. 
Customer Feedback – 
'Customer feedback' is an important aspect of any business which helps in overall business development and stability in the market. Customer Perception and customer Feedbacks are used to understanding the need, requirements of the customer also it helps the business to implement strategies for marketing or operational changes. There are 5 main reasons why you would want to collect feedback.
Customer engagement
Understand your customers
Product improvement
Obtain testimonials, reviews, referrals
Evaluate and get better things
"Remember – the best way to simply hear the voice of your customer is through their own feedback"


NPS Survey – 
Customer feedback tools help you to design surveys that can be sent out to your customer base, at the optimum moment in the customer relationship, by using customer journey analytics. A great way to measure customer experience is the Net Promoter Score or NPS. This measures how likely your customers are to promote you to their friends, family, and colleagues based on their experiences with your company.
NPS was developed in 2003 by Bain and Company, it's now used by millions of businesses to measure and track how they're perceived by their customers. NPS measures the loyalty of customers to a company. NPS scores are measured with a single question survey and reported with a number from -100 to +100, a higher score is desirable.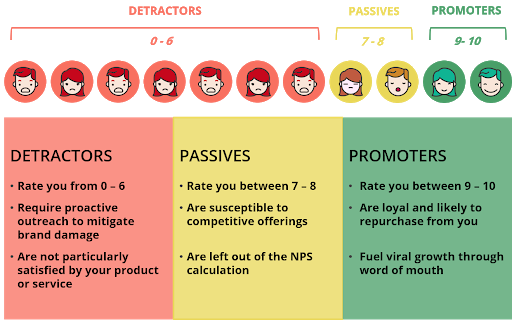 You can also find the best NPS software 2020 here – https://www.capterra.com/nps-software/ 
Conclusion – 
Start with an intent that derives from your measures. Getting good customer feedbacks and online reviews are the need of the hour as all the businesses are migrating to digital platforms. Ensure to deliver the best customer service experience and brand image which gives you returns in terms of NPS.