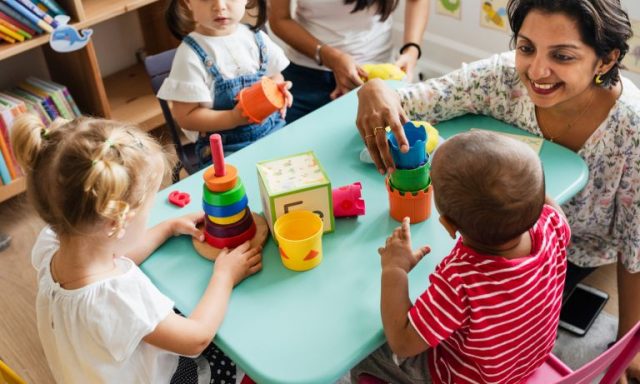 In online early learning, small kids learn things and discover the world differently. The early childhood education program that parents choose provides educational products, workbooks, videos, etc. This platform provides an opportunity for early learning at home involving a family context. It means you need to create an ideal setting for learning at home to promote active learning and new skills.
There are two main factors to consider when fostering a home early learning:
Age of kid. Adjust your home according to the age of the student. The learning environment should meet the educational needs of the child. Make the environment rich in literacy, including structured and imaginative play.
The interests of the child. What does your child like most about learning? What inspires them and what prompts their interest? Besides having a suitable learning environment, your kid will effectively learn if you know and take into account the interest of your child.
How to Create the Best Environment for Learning at Home
Keep things accessible
Part of early learning at home is teaching kids to be independent. Make the items in the learning area accessible for your child that they will be comfortable enough to choose and perform their next activity without asking an adult to help them always, for example, reaching cabinets or opening boxes.
Opt for open shelves and put highly engaging educational products to help your kid learn better. Avoid overcrowding the shelves with toys to provide plenty of storage to essential items. Also, use multipurpose furniture to save space, for example, a wooden bench that also functions as storage. You can put school supplies and books inside.
Establish daily routines
When you set and practice regular routines, it will have an impact on your child and help get the work done fast. Allocate 20-30 minutes for doing homework or reading. As your kid settles into the routine, make some observations. When does your kid feel sleepy or hungry? When does an outburst usually occur? When do you see your kid feeling mentally exhausted? By doing this, you can also adapt their routine and easily identify the time when they need your assistance or motivation.
Set a time for no gadgets
Unless a task requires using a tablet, laptop, phone, or computer, keep these devices inaccessible to your child. Online learning for kids typically involves technology, but you can set a time limit so your kid can take a rest from using any devices.
Avoid distractions whenever possible.
One way to lessen the distractions at home during learning time is to keep all the appliances and systems in good working order. When something is wrong with the plumbing or if the HVAC is creating a strange sound, it would be difficult to have a learning environment that is suitable for your kid. So, do the necessary repairs or replacements of your home appliances or systems.
It also helps if you minimize clutter in the designated area of early learning at home. A quality learning space should have an orderly environment, which means not putting too many supplies, toys, furnishings, etc., which can overcrowd the space.
As a parent of a kid who is taking early childhood education at home, you also can make this time enjoyable and a great experience for everyone in the family. If everything is in place and you approach it with the right mindset, your child will feel excited and more comfortable with early learning too.