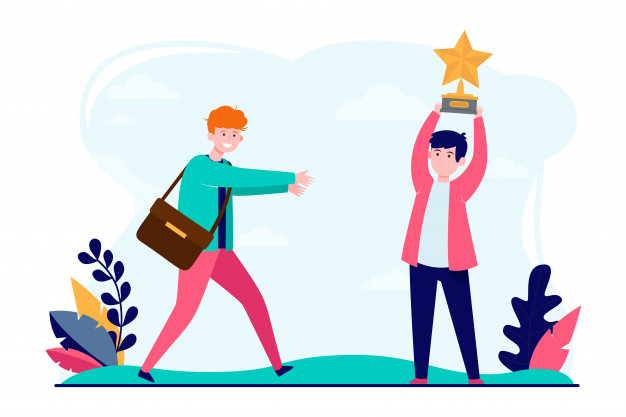 Introduction:
It is always useful to learn from big brands, especially if you are trying to get the attention of the long-served customers of your business. Big brands engage in promoting their product/service through customer loyalty programs. Have you ever wondered about the success of these programs?
Many famed brands offer their quality service through the form of customer loyalty programs. And you must consider a thing that it sounds really easy to provide a service like this, but not many can afford to provide these kinds of services. If you want to get an idea of these programs and how these works, then you should definitely read this piece.
Importance and Benefits of Customer Loyalty:
Customer loyalty may be defined as an abstract concept which engages the customer to enable transactions from a single brand or business. This can be seen as a business relationship and is mainly generated by customer experience and value service. The customers will be willing to participate and cooperate with your brand if you give them a seamless experience and make them feel valued.
There are a number of factors that are responsible for these loyalty marketing programs. It is found in a study that it is much costlier to acquire a new customer for a business rather than doing business with a long-term customer. That is why you can find a number of customer loyalty schemes and programs offered by different brands.
But what purpose do these programs serve to the brands? Is it a two-way street or just another way of engaging the customers? Here, you can take a look at some of the benefits which help businesses due to thecustomer loyalty programs:
It engages improved customer retention
It boosts word-of-mouth marketing for other customers
Customer loyalty schemes are very cost-efficient
These programs engage in reviews, testimonials that help the businesses more
What Are Customer Loyalty Programs?
The Customer loyalty programs are a form of appreciation or promotional offer which is targeted to incentivize regular or long-term customers. Customer loyaltyoffers can be provided by different brands in different ways. This includes distribution of free products by the brand, sending discount codes via online or offline mode, early access to new products, and coupons. When we discuss some customer loyalty examples around the world, it will be easier for you to understand. You can also implement these kinds of programs in your business to reward your long-time customers.
7 Best Examples of Customer Loyalty Programs:
Starbucks Rewards: Starbucks incentivizes its customers by giving stars on each purchase. The customers are supposed to make a purchase through Starbucks' app and once it becomes successful, they are gifted with a loyalty star. They were a leader in implementing this type of customer loyalty schemes through their app. You can also learn how they are collecting the information of transactions and data of each of the customers. If you can develop an app for your business, you can also launch customer loyalty programs in the same fashion.

Virgin Atlantic Flying Club: Virgin Atlantic Airlines introduced a unique customer loyalty scheme with three different tiers: Club Red, Club Silver, and Club Gold in order to offer different benefits to the different types of customers. They also have a benefits overview program that shows information regarding the offers.

Amazon Prime: It is a membership for Amazon sites which includes a number of benefits including early access to Amazon Products and fast shipping. However, you cannot actually say that it is a customer loyalty program but more of a paid membership scheme that benefits the regular customers. This scheme actually helps the business with an increase in revenue as a Prime member spends more on shopping at Amazon when compared with a Non-prime member.

The North Face VIPeak: The North Face promotes this customer loyalty scheme by saying that the customers can turn their passion for adventure into real rewards. The customers earn points with every dollar of purchase in the North Face store or website (5 peak points and 10 peak points respectively). The customers can also earn peak points through various other activities; like attending any program sponsored by The North Face or by simply downloading their official app.

Sephora Beauty Insider: This customer loyalty offer is much similar to The North Face. The customers can earn points on each purchase from their official website or store. There is a concept named the Rewards Bazaar, where the customers can use their accumulated points and buy new items on sale every Tuesday and Thursday. When you implement a similar scheme for your business, you enable your customers to spend their points in their own likings.

Annmarie Gianni Skin Care Rewards: This is a learning point for small scale business outlets about effective customer loyalty programs. Annmarie Gianni arranges a quiz named 'What's Your Skin Score' and rewards their customers based on their answers. The prizes are ranged between many things, including free shipping for website purchases and a money-back guarantee. This quiz maker program actually helped them increase their leads within a very short period.

Uber Rewards: Uber is known for the range of comfortable cab services which caters to everybody's choice. Their customer loyalty scheme is known as Uber Rewards which enables the regular customer to earn points each ride and then redeem the points to a host of rewards including restaurant vouchers and other benefits. Some of the rewards also accept flexible cancellations and price caps.
Final Thought:
These are some of the useful customer loyalty schemes that you will find around the world. Learn the best from the biggest brands and try to implement on your own business in order to give your customer a seamless experience. You can also suggest your own ideas below. Who knows, your idea might be the game-changer in the form of the next big customer loyalty exercise.