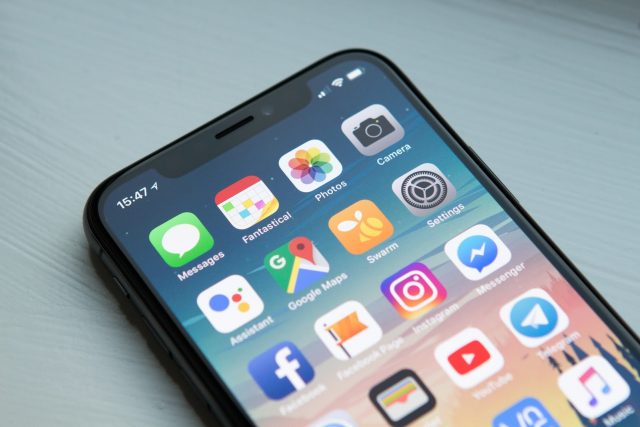 While mobile apps continue to penetrate every living space and business niche, still small businesses all over the globe believe in the cliche that mobile apps are mainly for big business brands. This unverified notion, which is common among many small businesses, has prevented them from availing the business opportunities presented by mobile apps.
In contrast, only a small minority of local and small businesses, as of now, successfully embraced mobile apps for their businesses and turned the mobile opportunities in their favor. Here through the length of this post, we will explain some of the key ways mobile apps can benefit small businesses.
Developing Brand Recognition
A mobile app allows a small business to present its brand and people to know about the brand value and its distinct offerings. Through mobile apps, a small business can improve brand awareness, reach out to a lot of people, and create a distinct business audience.
A mobile app allows you to shape your brand presence the way you want it. You can create the app to make your customers informed, or you can make the app functional rich with useful features, or you can make it a beautiful single-brand e-commerce app. In this respect, it is essential to remember that a minimalist and stylish design with exceptional ease of use is crucial for small business branding through mobile apps.
Deliver Better Customer Service
In the success path of any business, great customer service plays a crucial role. This is where a mobile app can play a great role. Yes, through a mobile app, a small business can deliver superb customer service. Through a mobile app, the company can sell its products, solve customer issues, give answers to queries, provide various reference materials, and do everything to address customer problems.
To deliver sophisticated customer service through a mobile app, now small businesses have a host of advanced technologies, including an inbuilt messaging system, chatbots, and live chat options. In India, there is increasing demand among small businesses for mobile apps to provide customer service. When you develop mobile apps in India, the tremendous market demand for small business apps help you get the most sophisticated features for customer service and communication with a favorable price tag. 
A Direct Marketing Channel
Mobile apps also offer a direct marketing channel to provide all crucial business information and assistance to customers. A mobile app can allow customers access to general information, price lists, search functions, news feeds, order booking features, messengers, and several others.
With these features, a mobile app can constantly make customers informed and provide the latest business information. With the help of push notifications, customers can be sent updates and the latest information about products, special offers, and promotions. In more than one way, mobile apps allow direct interactions with customers.
Hyperlocal Marketing and Geotargeting
Thanks to the mobile location technologies such as beacons and geofencing mobile apps can take advantage of geo targeting customers based on their locations and specific user contexts. Thanks to these technologies targeting customers became easier than ever before. Businesses now can target customers with highly location-specific and context-aware messages through mobile apps.
This allows small businesses to reduce the marketing expenditure while achieving better customer reach with the least resources. Thanks to mobile apps with these location-based features focusing on customers with highly targeted ads became easier than ever before. Small businesses can also combine the geo-fencing with test messaging to help connect nearby customers for sales meant particularly for them. Such geotargeted ads also make customers feel exclusive and special, and this boosts customer loyalty.
Mobile Customer Loyalty Programs
A mobile app can also be used by small businesses to create customer loyalty and reward programs. This can make customers interested in downloading the app exclusively for availing promotional offers and deals meant for loyal customers. The same app for reward programs can also help collect valuable customer data and gather relevant data-driven insights.
Thanks to mobile app-based reward programs, punch cards, and similar traditional loyalty tools have now become obsolete. Unlike punch cards, mobile apps allow tracking customers in real-time; they are increasingly becoming a common tool for running reward programs.
Competitive Edge
Undoubtedly every business sooner or later will have its own branded app. If any of your competitor business doesn't have a mobile app now, they will have the same in the time to come. Naturally, whether to keep pace with competition or just to stay ahead of the competitive curve, you need mobile apps for your business brand. Since the whole market is increasingly geared for mobile app presence, no business irrespective of the size or niche can stay out of this trend.
Enhanced productivity or work output is one of the biggest advantages of mobile apps for small businesses. Since small businesses have limited resources, whether in terms of manpower, marketing budget, and inventory, they are often ill-placed to take on the competition. This is why a smart business app can easily place a small business on par with the market's major players. Thanks to mobile apps, small businesses are now enjoying a level playing field populated by brands of all sizes.
Conclusion
When a small business uses a mobile app for its branding and business operation, it is the user experience that helps to shape the brand image to the users more than their actual products and deliverables. This is why small businesses having sophisticated branded apps can easily uplift their brand image and become popular.