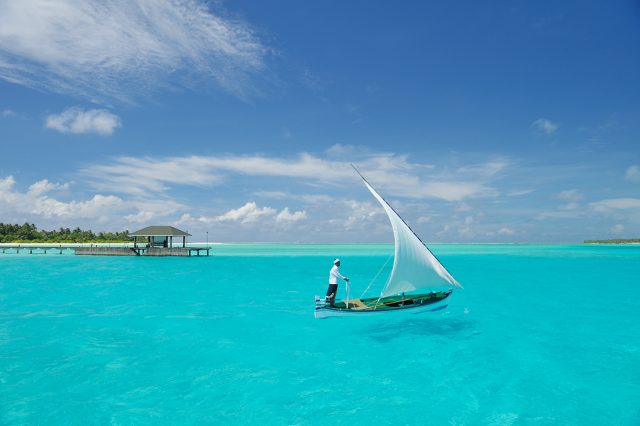 The country of islands, the place of all the dreamy beaches, remote islands with luxury resorts and a heaven for divers and snorkelers, Maldives is all that and more. Not so much for solo travelers, there is no dearth of holiday packages to Maldives for honeymooners and families looking for tropical vacations. This Islamic nation is thus gaining popularity leaps and bounds, more since the Government has relaxed its tourism policies. Now budget travelers can have a piece of the paradise too but that also needs great planning and serious price considerations or the cost could be great, literally!
Here are some important points to make a note of before flying down to the Maldives.
Ferries
Maldives comprises of several atolls that are connected by ferries that follow a certain schedule, especially from Malé. You need to plan ahead (as sometimes they might not even show up) so as to not waste time or money. Friday is often off for most of them being national Sabbath. Mostly you need to reach the capital of any atoll to hop off to smaller islands in that atoll which could cost 2-5 USD.
If you overslept and missed the ferry that runs only once a day that too in the early morning, you either would be spending too much for a speedboat to be on schedule or wait for the next day and disrupt the itinerary.
Contrary to the common assumption about the ferries that they might be running frequently, one needs to plan ahead especially if island hopping is on the mind- where to start from and when. Initially, ferry system could get confusing but once habituated, it's all worth it!
Speedboats
These are fun and faster ways to travel to some of the capital islands of the atolls surrounding Malé, Rasdhoo, Ukulhas, and Mathiveri. Usually, it is $25-30 USD and runs only once a day. From Malé, you can take speedboats to a few of the nearby capital islands of surrounding atolls. They cost $25-30 USD but also leave infrequently, usually once a day but there are certain islands like Maafushi and Rasdhoo have multiple speedboat departures.
You cannot get alcohol on public islands. However, exclusive islands are exempted keeping in mind the indulgence tourists including honeymooners might be looking forward to but that could be very pricey.
There are seaplanes available for transportation from Male to nearby atolls but that is highly budget-disruptive. You could well skip this. So, to reiterate make friends out of the speedboats.
US Dollars as currency
More often than not, you would not be feeling the need to exchange USD into Maldivian currency as the former works just fine, and in cases even get a better price with the shops, restaurants and grocery stores. However, it is suggested to keep some of the local currency with you that will come handy at many places.
You can try avoiding withdrawal charges at ATMs by carrying more cash or withdrawing a large amount in one go (and since the Maldives is among the safest, you would never think about the large wad of cash you are going around within this country!).
Keep the exchange receipts while leaving Maldives to exchange the remaining Maldivian Rufiyaa into USD as without receipts it won't be possible.
If you have some more tips to add, do tell us. Or just let know how easy your stay in the Maldives was with Maldives holiday packages that you never have to think about the above-mentioned tips.