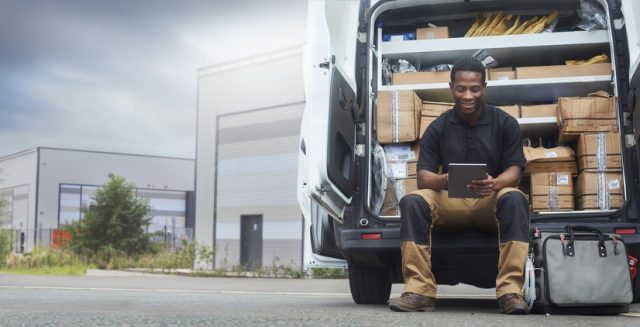 GE Capital Fleet Services reveals that about 100% of employees prefer driving company-provided vehicles to their own, according to Business Blogs. If your venture involves a considerable amount of driving to deliver goods or even attend meetings, a car helps you accomplish your goals while enjoying tax benefits. With a reliable business car, you can advertise your brand at low costs.
Vehicle branding helps your business grow because you can easily paint a logo or company name on the car to improve name recognition. Owning a company vehicle also conveys prestige and the success of your trade. Now that you know why your business needs a vehicle, here are tips for choosing the right model.
Consider Your Business Needs
Before you can purchase a corporate vehicle, you need to identify the transportation needs of your business. For example, if you run a taxi or delivery service company, a vehicle is essential for your business functions. You may also require a car to ensure your sales team enjoys convenient rides when traveling to meet prospective clients. Understanding the transport requirements of a business will not only help you make the right car choice. You'll also reap the benefits of owning a corporate vehicle, including improving company reputation, cost efficiency, and attracting competent employees.
Research the Auto Market
Buying a company car is an expensive investment that requires you to consider your ideal preferences. Because if done incorrectly, a car purchase can drain your business cash flow. Therefore, research more about the latest automobile prices, quality, features, and performance of your preferred car models. For instance, if you're looking at buying an SUV, consider comparing consumer ratings on various SUVs. This trick will help you select a reliable and affordable compact, small, or large SUV that meets your company's transport needs.
Understand the Cost of Car Ownership
After identifying your ideal company car, find out how much it will cost to own it. Account for all vehicle expenses, including the cost of insurance, gas, maintenance, and repairs. With the total cost of owning a car in mind, it's easy to decide whether to pay in cash for your purchase, take an auto loan, or lease. Whatever buying option you settle for, make sure your business vehicle fits your organization's needs and budget.
Choosing a vehicle for your company is never easy. However, you can make informed decisions if you determine the reasons your venture needs a car. Then invest time to compare your preferred models and set a budget that allows you to purchase a dependable vehicle in terms of fuel and cost efficiency, safety, and comfort.