PUBG has become the topmost choice of Millions of players across the globe since the game has launched for smartphones. More than 50 million copies of this great surviving game have been sold out. You can also assume its popularity by this factor that PUBG got over 100 million downloads of play store. Indeed, PUBG has made the new heights in terms of multiplayer game and you can say it one of the best multiplayer games for Android. After the immense popularity of the game, the developers of PUBG have presented the wallpapers to welcome the new year. If you want to set these PUBG wallpapers on the home screen of your PC and phone then here I will suggest the top 10 HD PUBG Wallpapers for the same.
Best HD PUBG Wallpapers
1. The Yellow Sky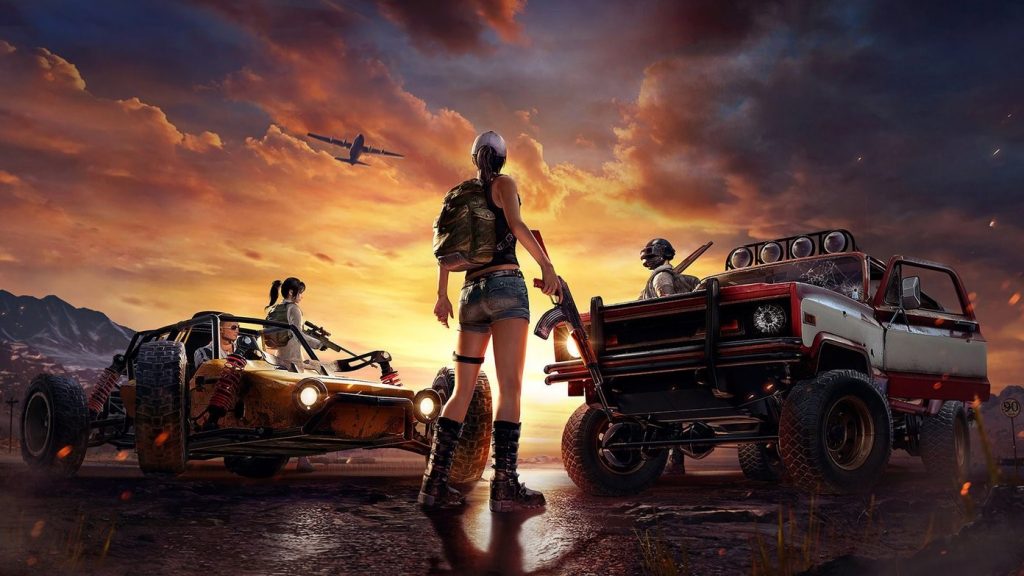 If you love fighting games then you would definitely love this amazing yellow background. A girl fighter is standing near the war tanks and watching the fighting planes in the sky. This will energize you while you observe your PC or phone.
2. Cool Blue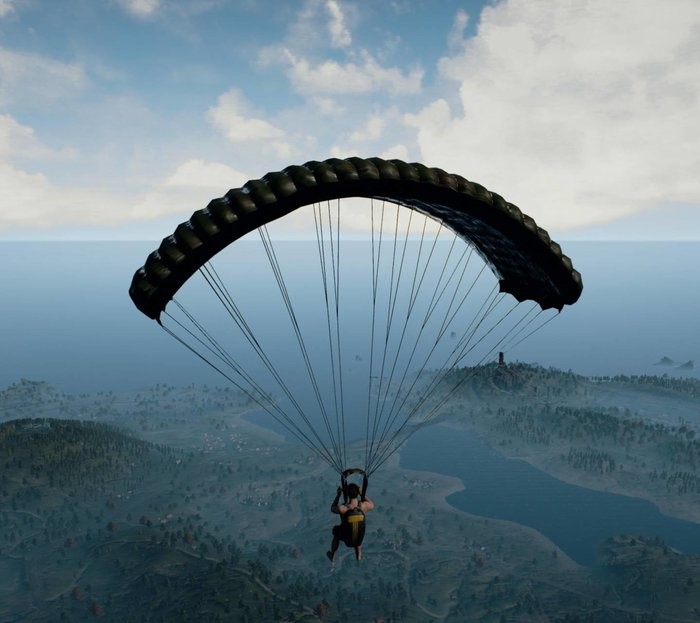 One of the best PUBG wallpaper and also my favorite one. Beautiful blue sky and suppose you are the guy who is looking to land on the loot location from the parachute. The Blue background is the chief quality of this PUBG wallpapers and also shows the best moment of the game. Set it on your device's home screen to feel the calmness of nature.
3. Get Set Ready
All the characters in this wallpaper are indifferent look and I love the cool way of dressing of all the warriors. The girl is looking hot in Blue jeans and top and others are in jackets and denim. One of the major factors of surviving in any game is the choice of Clothes and in this wallpaper, you can observe that all the characters dressed up in the way so that they can hide from the opponent.
4. Battlegrounds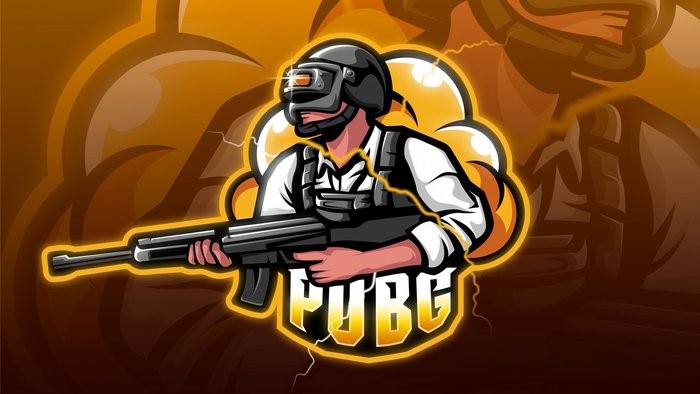 Do you want to change the look of your PC with a recreated image? If yes then this yellow and orange will definitely upgrade the look of your window device. A warrior holding a gun and PUBG written below it will surely grab the huge attention of PUBG lovers. So folks download it and enhance your device's look.
5. Smoke in the air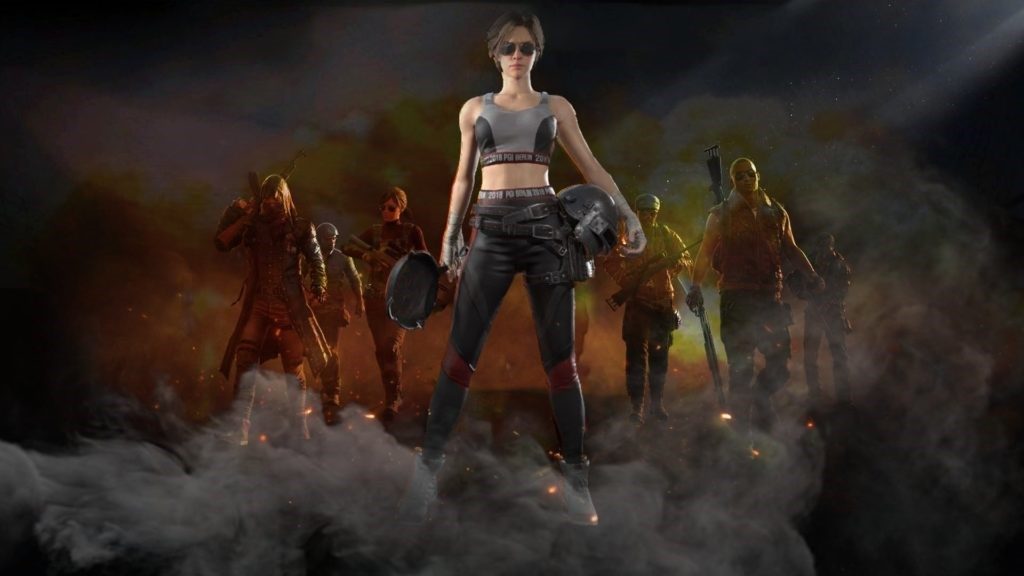 If you want to apply a dramatic theme to your home screen then this smoky background PUBG wallpaper will fulfill your desire. A girl is standing ahead holding her helmet and other gadget and I think for females it is the best wallpaper to provoke their fighting skills and girls' power. Indeed, girls are ahead in every walk of life so pretty lady set this wallpaper on your device's screen.
6. Chicken Dinner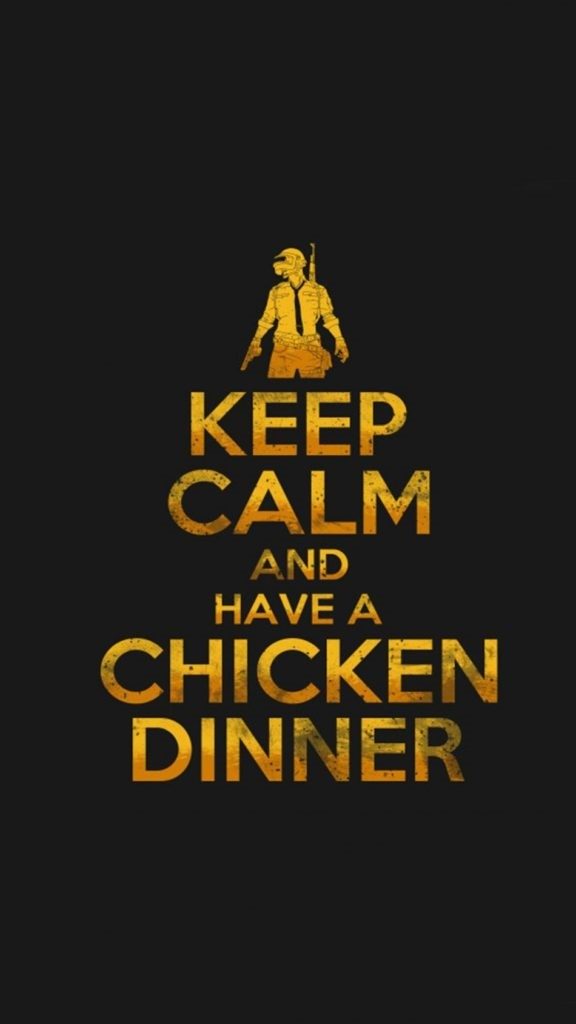 One, who will be the winner in the PUBG, will enjoy chicken dinner. If you love to eat chicken then this PUBG Wallpaper is for you. Whenever you will notice the screen of your device then you will feel a craving to enjoy chicken dinner.
7. Man in Gray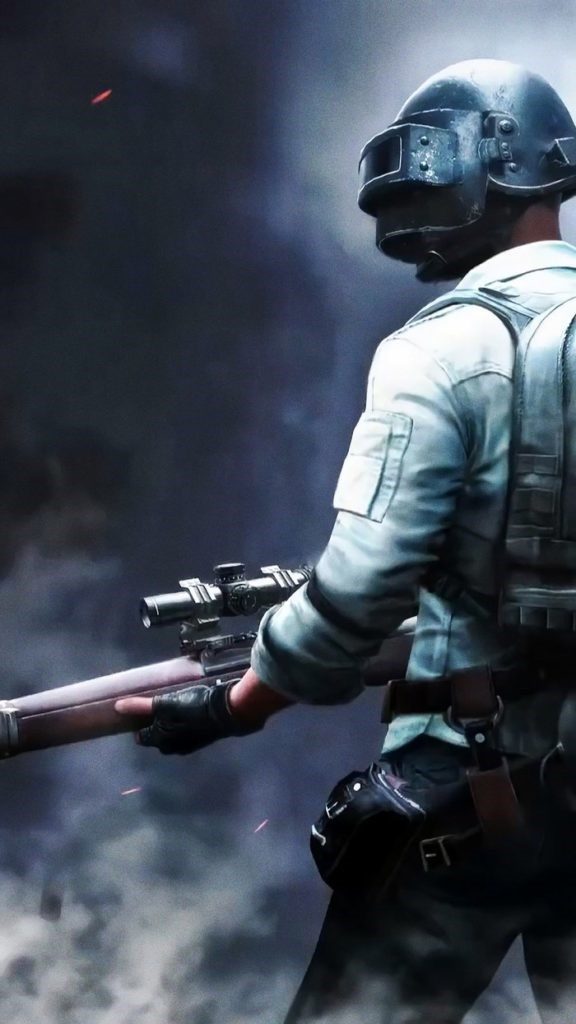 Incredible dark gray and man standing to hold the gun, really interesting. If you love dark tones in the background color of your mobile and PC then this wallpaper is for you. Also, provoke your fighting craving so go ahead and download it.
8. Winter has arrived
The outfit of the girl shooter is expressing the winter feel and I really love this avatar. This is one of the best official wallpaper of PUBG and the developers have released this on Twitter. I am going to download it right now, when will you?
9. Lost in Wheat Fields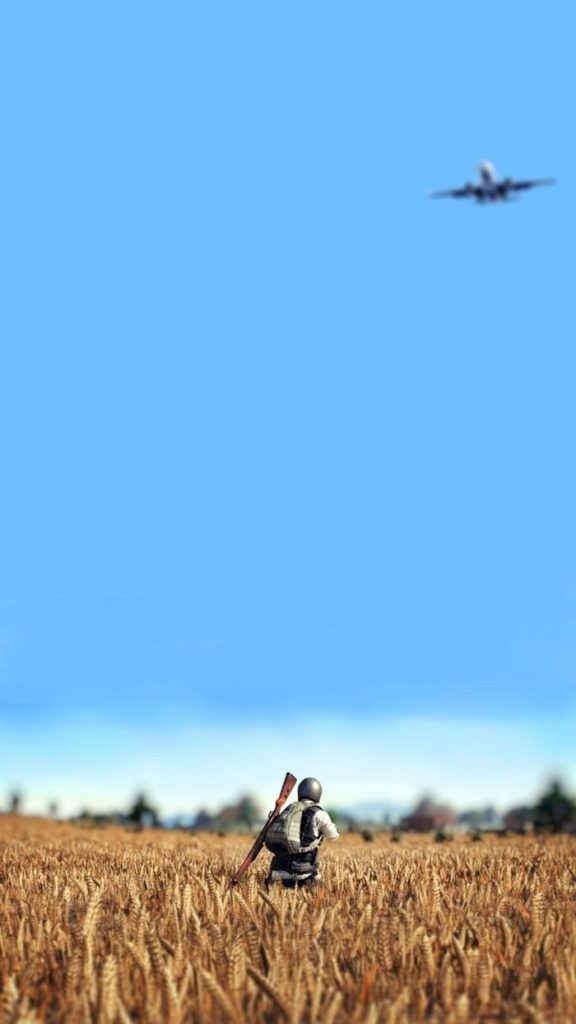 Guys, can you guys what is the specific thing of these wheat fields? These fields will help you to hide from your enemy. If you want to escape from your rival then hide in these messy fields and survive in PUBG mobile.
10. Crimson Smoke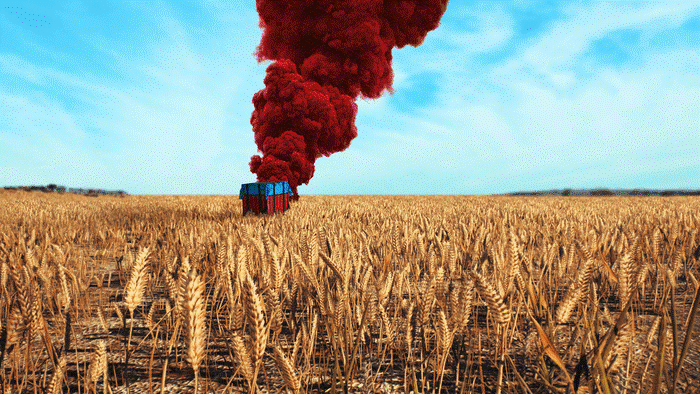 The deep red smoke seems perfect in sharp contrast against a pale blue sky and yellow fields. This one for them who love wallpapers in contrasting tones. If you are one of them then set this to enhance the look of your device.
Concluding lines
Voila, here you came across the top 10 PUBG HD wallpapers for your PC and phone and hope you loved the wallpapers. I picked the best ones to upgrade the screen of your gadgets so folks don't be late and download your favorite one. If you have some more PUBG HD Wallpapers and want to share it with us then feel free for the same. If you want to grab a few more cool wallpapers then let me know below in the comment area we will come soon with all new wallpapers to surprise you. So stay tuned and keep reading for more exciting updates.