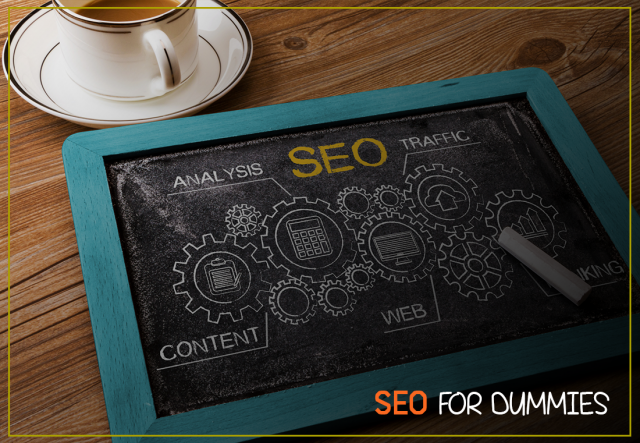 Search engine optimization (SEO) is a marketing discipline that emphasizes organic visibility of websites on search engine platforms. SEO revolves around two key elements, creative and technical, and you need both these elements to improve the ranking of your website. Once your website starts to appear at the top in the search results, you will notice a significant increase in the traffic that is coming to your web pages.
SEO is considered to be an important technique nowadays because the competition in the e-commerce industry is intense and you have to enhance the visibility of your website for the customers so that they can easily locate your site. This article is designed to make people aware of SEO and its techniques so that they can generate considerable traffic and improve the structure of their website.
Why Does Your Website Need SEO?
Commercial search engines like Google, Yahoo and Bing generate the majority of web traffic. Whether your website offers products, services, content or information, the primary method of navigation for most of the online users is search engines and therefore it is important for you to optimize your website for these platforms. If search engines cannot find your website, you will miss some major opportunities to generate revenue for your business and you might even fail to survive in the online market.
Search queries carry extraordinary value because these are the words that users type in the search bar when they are trying to find something on the internet. Investing in SEO can prove to be very successful for your website and you will be able to generate an exception rate of return for your investment.
How Do Search Engines Operate?
Search engines have two core functions:
Crawling and Indexing
Search engines need a way to crawl around the web so that they can reach the websites that are available on the internet and they do this by following the links. Web pages are interconnected with links and once the search engines identify these pages, they decipher the code and store the information that is relevant for search queries. Search engines have data centers where all the information regarding the web is stored so that they can present users with results whenever a search is conducted. Search engines like Google have huge storage facilities that can store large quantities of information and whenever a user performs an online search, results are displayed instantly.
2. Providing Search Results
When it comes to providing the results, relevance means a lot because, over the years, search engines have grown smarter and are known for displaying the results that are relevant to the search query of the user. Search engines use algorithms to determine the popularity and relevance of a particular website and these algorithms comprise hundreds of different variables.
How Do People Interact With Search Engines?
Before you start with the optimization of your site, make sure that you know who your target audience is. Conduct thorough research on your audience so that you know who they are and what they are looking for. This will help you design an effective marketing strategy for your customers.
Users usually make three types of search queries including transactional queries, informational queries, and navigational queries. Serving relevant search results to the users is the primary responsibility of the search engines. When a user types a query in the search bar of a search engine and lands on your website, will he/she be satisfied with what he/she finds on your site? This is the question that you need to answer in order to make sure that your website delivers what is promised by your brand.
Why is SEO Marketing Necessary?
One important aspect of SEO is to make your website easy for users as well as search engines so that both the parties can easily understand your site. Optimization helps search engines understand the pages of the website and how these pages can be useful for the users.
Make sure that the content of your website gets recognition because valuable and meaningful content can help you generate a significant amount of traffic to your website. Market your website on other platforms in order to spread the knowledge of your brand. You can use social media for carrying out your marketing campaigns because it contains millions of users from all over the world.
Web Page Design and Development
To improve the ranking of your website in search results make sure that the meaningful content of your site is in HTML format because search engines can easily read this format. Although the crawling technology has advanced over the years, it still faces difficulty in deciphering non-textual content like images and flash files.
Your website should be user-friendly so that visitors can easily navigate around your site and find the information they are looking for. In addition to this, you should revise the content of your site in order to rectify the errors and make necessary corrections.
Use keywords properly because they are crucial for the search process. Search engines crawl and index pages around the web using keywords. Therefore, make sure that you optimize your website with a proper keyword that is relevant to your brand. For example, if you want your website to be shown in the search results when a user searches for a leather bag, make sure that the word 'leather bag' is a part of the crawl-able content.
The URL of your website should be short and precise so that users can easily remember the address of your site. The best URLs are the ones that readable and do not contain symbols and numbers. Furthermore, the URL of your site should be relatable to your brand so that people can easily recognize your website.
Conclusion
SEO is not about getting more visitors to your website but about getting valuable and meaningful traffic to your page so that you can convert them into your loyal customers and improve the sales revenue of your company. Execute your marketing strategies with charter internet in order to avoid any connection interruptions and keep a track of your progress so that you are consistently aware of your position in the market. Identify the problems and find meaningful solutions so that you can overcome the obstacles without suffering a huge loss.