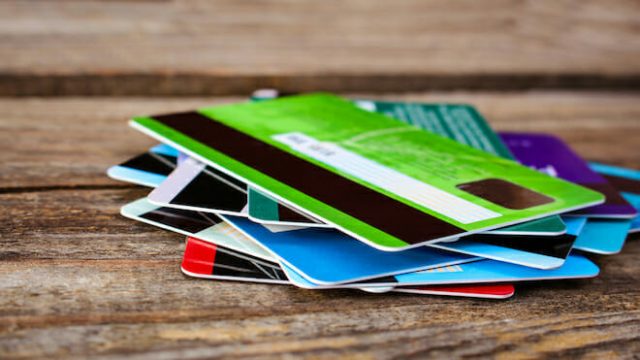 Credit cards came in India way back in 1986. Today, there are approximately 36.24 million cards operational. Various NBFCs come with innovative features which users fully appreciate for the conveniences and benefits. However, those who want to apply for a credit card must consider a few points beforehand for maximum utility.
1. Purpose of the card
There are a number of advantages to own a credit card when used in a disciplined manner. These offer a line of credit to address various financial needs. However, unplanned use can hurt one's CIBIL score to a great extent. So, an applicant must settle his mind and decide on his purpose before applying for one.
2. Spending habit
An individual must select a card depending on his spending habits. For instance, looking for a card with generous credit limit can be smart if an applicant prefers a 'go-to-card' for regular expenses. Contrarily, people who often travel may choose travel cards to cut down several associated costs. So, going for user-specific cards by evaluating the type of expenditure one is to up to is always a smart decision.
3. Credit limit
It signifies the maximum amount up to which one can utilise the credit cards without any penalty. Card issuers use multiple factors to set a credit limit. However, it is always advisable to opt for an optimal limit when people apply for a credit card. Managing the limit is crucial to stay out of debt and build a good CIBIL score.
4. Balance transfer option
Additionally, applicants must look out for lenders who offer a balance transfer option. This facility is helpful for those who may have considerable debt in their existing cards and other issues in repayment.
In such a scenario, users can further shift to a new lender who offers a lesser interest rate.
5. Reward points
Various financial companies offer attractive reward programs when customers use credit cards to make payments. Therefore, one should apply for a credit card which comes with lucrative rewards and discounts. Earned reward points are redeemable for getting offers in preferred flights, hotel stays, purchasing lifestyle products, dine-in options, etc. New-age lenders like Bajaj Finserv ensure a plethora of benefits when it comes to reward points.
6. Fees and penalties
Various fees and charges are associated with credit cards. Some of the most common fees are:
Annual fee
Late payment fee
Fee for balance transfer
Charges for cash advance
Fee for increasing credit limit
The most obvious is that one has to pay the penalty for paying the bill late or spending over the limit. So, look for credit cards with reasonable charges.
7. Check eligibility criteria
Financial institutions evaluate an applicant's repayment capability with some credit card eligibility criteria. Age, income, job stability and a sound CIBIL score are mainly considered for this purpose. An applicant must qualify in all these qualities to get the best deal.
8. Required documentation
Lenders also seek a few official papers as a part of their verification process. One needs to provide KYC documents, address proof and passport-size photo to complete the formalities. The approval process becomes quicker when the applicants keep these documents handy.
9. Compare lending institutions
Many new-age lenders are coming up with cards, promising excellent features & benefits. For instance, the Bajaj Finserv RBL Bank SuperCard is one of the best credit cards in India which gives a user the power of four cards combined in one. Moreover, it is also equipped with several industry-first features like:
ATM withdrawals with no interest for up to 50 days.
Easy and affordable EMI conversions for purchases above Rs. 3000.
Option to convert the unutilised amount into a personal loan to address a financial emergency.
Robust in-hand security to avoid threats of cybercrime and fraudulency.
The process to apply for a credit card may seem overwhelming and confusing with all these aspects. So, applicants should check all the essential factors before filling in the form. With the right mix of research and available options, they can go for credit cards which suit their needs precisely.