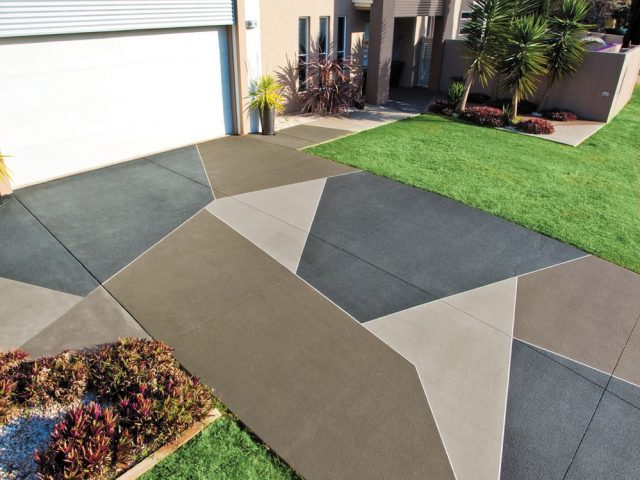 Fancy concrete is a trending design implemented in these modern times! You'll see them around your neighbourhood, in lifestyle magazines, or home decor websites. A coloured concrete material is gorgeous and easy to maintain. Why settle for bare concrete when you can get it in various hues, patterns, polish, and other details? Decorative concrete is not just pretty, but there are many perks why you ought to use it for both your interior and exterior floors. You can use it for other surfaces, too. Let's take a look at those benefits right now!
Provides Limitless Creative Designs
One of the primary advantages of decorative concrete is its broad design scope. You can have it customized with any pattern, texture, or colour that you like. You can have it stained, stamped, or even stencilled. Some even ask for unique hand-carved embellishments for a touch of flair and style. With the right concrete partner, you can let those creative juices flow to let your design dreams come to life.
Offers Great Value
Working with natural stone pavers may be great, BUT they do jack up the price of your project. Aside from being very heavy, they are ultra-expensive. Using natural cobblestone, sandstone, or flagstone for your driveway or pool deck will break your pocketbook. With a coloured concrete overlay, you can enjoy the beauty of natural stone at a fraction of the price. You can enjoy form and functionality that fits your budget. This material is the best investment, offering you great value.
Accords Clean and Swift Installation
You can readily restore damaged and unsightly concrete slabs with a concrete overlay. This method will save time and money because you don't need to demolish and replace anything. You can revive your old stuff and camouflage imperfections with this method. Because of easy installation, you can enjoy a new custom finish in a jiffy. You also don't have to deal with the mess of breaking old concrete. Say no to jackhammers, dust, and debris. Resurfacing your property with this method is cleaner, faster, safer, and cheaper. What's not to love?
Proffers Durability and Longevity
Whether you use indoor or outdoor, a decorative concrete floor is worth it because it is super durable. You can get a sturdy floor that can weather all kinds of conditions. The durable and sealed finishing will resist moisture efficiently. As such, you don't have to deal with chips, stains, fades, or peels. Because concrete that's been treated and coloured rely on superior technology, it does not trap moulds, mildew, allergens, and bacteria. This means you provide your loved ones with a safer home environment. Best of all, decorative concrete is very low maintenance so you can just sweep and do an occasional wet mopping. The material will look like new so it will remain visually appealing for a very long time.
Final Wrap Up
This is not an exhaustive list, but as you can see, there are many advantages in using this type of concrete. You can use this material to transform your home's walkaway, driveways, decks, porches, and interior floors. You can use it for your commercial establishments too. The indubitable beauty and benefits of decorative concrete make it an attractive choice. With this investment, you can redesign your ordinary space and metamorphose it into something extraordinary.