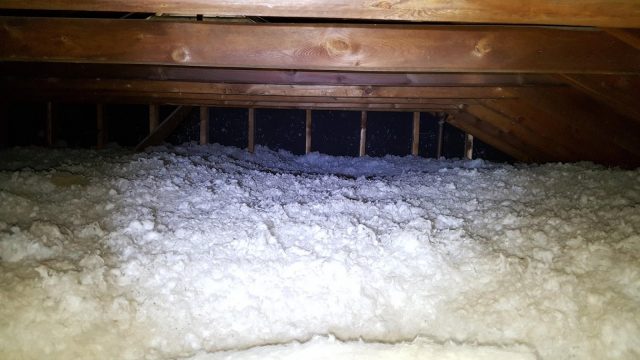 Home is a personal space for any human, where we get the required rest to get going on life. It is one of the basic needs of humans. Home is one of the biggest investments in our life. To make it comfortable we have to maintain indoor temperature year-round. It is possible with anything when you are the richest. We can use a heater during winter and air conditioner during summer, but it will give us a huge chunk of electricity bill. This cost is avoidable to the extent if we just opt for an insulating home. Installing insulation in the home can last longer depending on the insulation material, we may have to fill the gap over original insulation. Proper insulation installation can decrease electricity costs drastically. Insulation saves energy with no energy.
Meaning
Insulation is a material used in different spaces in our house. This insulation material works as a barrier to outdoor temperature and maintains indoor temperature significantly. Insulation Material reduces heat gain or heat loss occurs due to changes in outdoor weather condition.
Types of Insulation Materials
Fiberglass Insulation:- Fiberglass is made from a group of products made from glasses mixed into a certain form. FIberglass is available in forms of Batts, Blankets, Blown-In, and Boards. Fiberglass can be installed by DIY. Since it comes in Batts or Blankets, it needs to be cut preciously as much as required to cover the insulation area.
Cellulose Insulation:- Cellulose is made of recycled newspaper and cardboards by adding chemicals such as Boric Acid. Cellulose is available only available in form of loose fills. Cellulose Insulation can be done only by specialists since it comes in loose fills, which requires a vacuum machine to blown in.
Spray Foam:- Spray foam is made from chemical substances. There is equipment available to install spray foam, but spray foam consists of chemical which needs to be handled with care. It is recommended to let this handled by professionals.
R-Value
The quality of insulation is measured with R-value, Insulation materials shouldn't be excess or low. It should be precious in order to make insulation energy efficient. Different materials for different spaces and it's R-value are under:-
| | | | |
| --- | --- | --- | --- |
| Insulation Materials | Form | Space | R-value per inch |
| Cellulose | Blown | Attic | 3.21 |
| Cellulose | Blown | Wall | 3.70 |
| Fiberglass | Batt | Attic/Wall | 3.14 |
| Fiberglass | Blown | Attic | 2.20 |
| Fiberglass | Blown | Wall | 3.20 |
| Open Cell Spray Foam | – | Any | 3.60 |
| Closed Cell Spray Foam | – | Any | 6.50 |
Comparison
So which material is best for insulation? Here are some comparisons I made. Fiberglass is available at the most affordable cost compared to other insulation materials, but it won't last long like cellulose. Fiberglass is available in batts which is easier to install. Fiberglass can be done by Do It Yourself too or any contractor having HVAC can finish the job quickly. On the other hand, Cellulose is the most commonly used material for insulation like fiberglass. Cellulose is only available in loose fills, which have to blow in. The installation of cellulose is a bit complicated than fiberglass. Cellulose Insulation can be done only by professionals. It requires a special vacuum machine to blown in. The cost of Cellulose is a bit higher than Fiberglass. But the life of cellulose is longer than fiberglass. Cellulose Insulation is more energy-efficient than fiberglass. Regardless of its cost and opting for professionals, Cellulose Insulation best for the long run. Foam Insulation can be the best choice for those who are looking for the best insulation but not allergic to chemicals.
How to Install Insulation?
Installing fiberglass is easier and quickest. You can install it by yourself or any insulation contractor, while for cellulose insulation specialist required. Also, Cellulose Insulation requires an especially designed vacuum machine to blown in. The same goes for spray foam insulation too. Removing old insulation is recommended if there is one. Old insulation can contaminate air because it contains various contaminants that can pollute the air. Installing new insulation over old insulation may result in damage to new insulation too like mold, lack of soundproofing, bad air quality, etc.
In What places insulation can be done?
Attic Insulation:- The attic is one of the biggest areas of your home. Warm and cold air can easily escape from the attic. This can cost you double the price and unnecessary energy.
Wall Insulation:- Wall insulation recommended doing while constructing the new wall, otherwise installing insulation in the old wall can be a hard task. 
Basement Insulation:- To maintain Basement temperature and floor temperature, Basement insulation is a must.
Conclusion
Insulation is required for good air quality and to maintain the desired indoor temperature. This is a one-time investment for houses. Properly and good quality insulation installed can long 20-80 years. Till then insulation will work as an energy saver with no cost. It is recommended to install insulation with a specialist. Since it is a time investment for the long term, spending extra money on insulation installation shouldn't be a problem. Specialists can install it in a way that insulation can last long without any creating any problem itself.