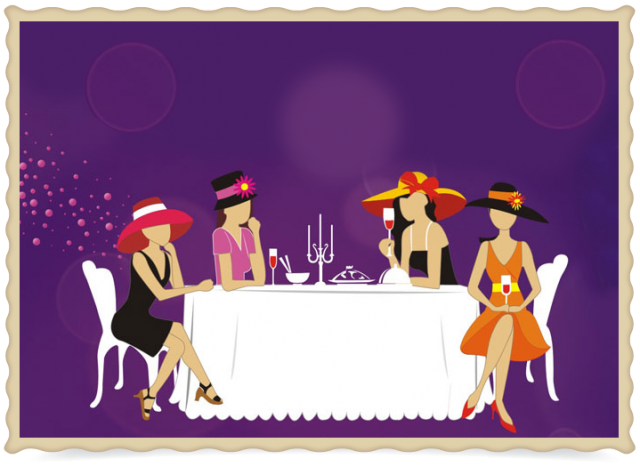 The trend of kitty parties is on an ever rising slope.
Every other society now has a proper club where all the ladies catch up with each other regularly. There is food, there is wine and some cool games for ladies that brightens up their moods.
But it all comes down to the fact if a party is entertaining or not, right? I mean, what's the use of going in a kitty party which is boring? So, it's all about how the host is taking the party ahead.
Fortunately, if you are blessed with a humorous host, chances are that you will soon become a regular member of their future gatherings.
The games can be hilarious
If you are a lady and have been a part of any kitty group, you must be familiar with the kind of kitty party games that were played a few years back. And you must be aware that with time, even the types of games ladies used to play have changed drastically.
Earlier, there used to be those once in a blue moon kinky activities and games that mostly ended up becoming true funny stories that ladies used to giggle on for the entire month. Thankfully, the curtain of grace and shyness has been lifted and ladies are more outspoken now.
The new kind of games that are played now
Now, there are games that require you to be bold, funny and also sometimes witty. But it's all worth. For e.g. – there is a very common game that requires ladies to hold a balloon with their bosoms (obviously in a pair) and walk a specific distance without dropping it.
The view is amazing as two ladies press their breasts against each other while the balloon is squeezed in middle.
As they try to walk without losing the balloon, it ends up either falling on the floor with the ladies bumping into each other, or in few cases it bursts as a result of the pin in the blouse (just kidding) or the immense heat projected by the bosom of the ladies.
Either way it creates funny stories that goes on to be told in the following parties. And who wouldn't want to be a part of such fun activity, right?
The new kitty games are witty
The games don't just stop at balloons and bosoms, it goes onto much detailed and naughty games. Sometime, there are truth and dare games that asks ladies to disclose a dirty secret about their sex life.
Now, that must be something which can turn out to be the biggest gossip, right? After all, ladies love to gossip and nothing could be spicier than the secrets of someone's sex life.
Though, I can't point out what those secrets are, I can assure you that some will be naughty, some gross and some straight up bizarre. But all in all, if you play such games in a kitty party, you will have funny stories to talk about later on, as you will have a lot of secrets to make fun of.
In Conclusion:
Just keep in mind that kitty parties are social gatherings where you should go with the motive of having fun. Spoiling your mood over funny games isn't going to help you feel better. So, the next time you go for a kitty, just try and include wicked and naughty games so that you pump up the event and be the star. Thank me later.