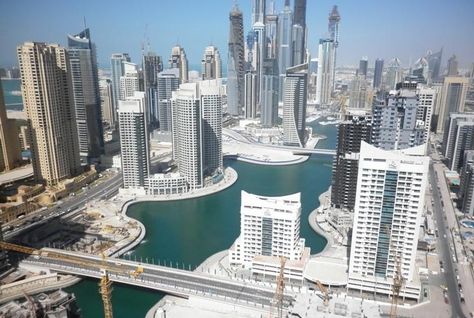 Over the years, the United Arab Emirates property market has attracted a lot of buyers and sellers from different income brackets and various countries all over the world. Thanks to the increasing number of options and various government initiatives, the country's real estate market have shifted for the better.
There has also been an increase in data available that allows people to make informed decisions when it comes to buying or selling properties. This means you'll have a lot to go on when buying real estate in the country, especially in the populous city of Dubai.
Tedious as it may seem, gaining access to more information can help you make an investment choice that you won't regret later. If you're ready to look around, here are the six essential tips you must know before closing a property sale in Dubai:
1. Set your purpose and budget
Two of the vital things you should think about before deciding to buy a property are the purpose of the purchase and your allotted budget.
Property purchases can have two objectives: personal use or investment. You'll have to identify which one is your priority and make your choice accordingly. Your requirements can also differ depending on the goal you've set for the venture.
After deciding on a purpose, you should be able to create a set of criteria for the property selection process. This can include the location and accessibility, the number of bedrooms, and the available services in the vicinity.
As for the budget, you should base it on how much you are willing to spend on real estate. Think about your financial situation and plans for the future.
Many people say that their budget is open, but the truth is, there's no such thing. Make sure that you define your financial boundaries – or how much you can or are willing to spend – for the purchase. This will not only make it easier to decide on which specific property to buy but also help you make wise financial decisions in the future.
2. Time it right
Like everything else, there's always a perfect time to buy a property. Should it be done during a market slowdown or when the market is picking up? Several real estate experts believe it is best to invest in real estate when people are selling.
Generally, prices are much lower during a market slowdown. This is also the time when developers are providing good services and better payment plans, so you'll be able to get the most from your money.
Alternatively, people who are planning to sell should do so when people are buying. Apply the law of supply and demand, and you should be able to determine the right timing for your real estate transactions.
3. Pick the right location
Another crucial factor you should think about when buying a property is the location.
When in Dubai, you have to select an area that suits your requirements. Does it need to be close to your child's school? Or should it be near your place of work?
At this point, you must look back to the goal you have set for the purchase. Then list down your requirements (e.g., access to roads, available amenities in the vicinity, etc.) before looking around developed areas, new property projects, and affordable locations.
4. Consider the property's condition
Many countries around the world require real estate sellers to provide a report detailing the condition of the property to the buyer. This inspection or snag report allows the new owner to understand the actual condition of the property.
However, this is not a common practice in Dubai. If the buyer wants to have an inspection, he must have it done at his own expense.
Still, buying a property without knowing the structure's actual condition is not the smartest way to go. For this reason, it is best if you have a snagging inspection before making a property purchase decision.
Remember that a detailed property condition report gives you a good grasp of any existing defects in the property, not to mention it can be very useful during price negotiations.
5. Know what the process entails
The process of buying real estate in Dubai is quite straightforward. After the buyer and seller, both agree with the terms, they sign a memorandum of understanding (MOU). From there, a deposit of about 10 percent of the selling price is paid.
On average, the entire property transaction takes about 30 days to accomplish from the date the Agreement for Sale is finalised and signed. However, there's more to the process than that.
You should also be aware of the legalities of the process and how much you'll have to pay for in fees and charges.
Legalities
Basically, any person – regardless of nationality and home base – can purchase a property in Dubai's freehold property market (the designated areas authorised by the Ruler of Dubai). This means you are not required to be a resident or acquire any similar permit to be able to buy property within the area.
Fees
Aside from the actual selling price of the real estate property, several fees need to be paid during the sale and purchase a property in Dubai, as follows:
NOC fees – These are payable to the developer by the seller and can range between AED 500 and AED 5,000. Some developers charge a refundable deposit to the buyer, which can only be refunded when the new title deed is presented at the developer's office, and the records have been updated.
Real estate agent's commission – This is usually 2% of the property purchase price.
Transfer fees – These fees are paid to the Dubai Land Department, set at 4% of the purchase price plus admin fees – but no higher than AED 5,000.
Mortgage registration fees (if applicable) – These fees are also paid to the Dubai Land Department but only apply to purchases made with a loan. Mortgage registration fees are set at a rate of 0.25% of the registered loan amount.
Developer annual service charges – These are usually paid in advance, so buyers should account for their pro-rata share upfront.
6. Seek counsel
After gathering all the information you need, you should also consider seeking counsel from people who have tried buying a property in the area recently. Talk to them about your thoughts and ask for any advice they can give regarding real property purchases.
Speak to people you know well. Consider the process as something like buying a car. Friends or acquaintances will have recommendations, so always hear them out first before you make a decision.
The takeaway
Buying a property in Dubai – or anywhere for that matter – requires thorough research and a lot of thought. Make sure you don't regret your decision later by considering these essential tips on real estate purchases in the UAE.