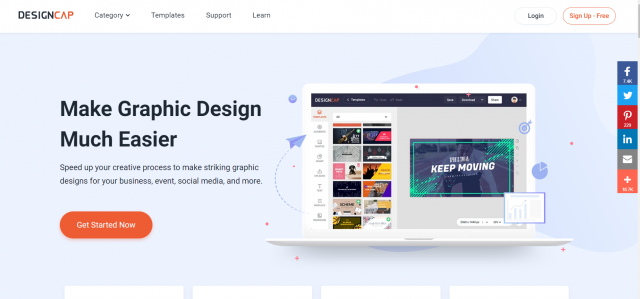 Could poster making be more simple with DesignCap?
Poster making is an art, and not everyone could design the best and most suitable posters. It requires a lot of effort and practice to make the apt poster. Oh, wait!! This is what everyone usually says when we start to design something new, right? How de-motivating that would feel!! Worry no more as you are here at the right place. DesignCap makes your poster designing experience very simple and be it a beginner or advanced designer, DesignCap software presents to you with compatible and user-friendly features. Get to know more about DesignCap, the best graphic design software for poster making here in this DesignCap review. You would see about DesignCap, the product/services provided to you in DesignCap, technologies used, pricing of the software, and some of the DesignCap alternatives in this DesignCap review.
About the DesignCap:
After having achieved massive success in launching the FotoJet product that is a bigtime hit in the photo editor market, Pearlmountain has launched the exclusive DesignCap software for graphic designing. Graphic designs for infographics, posters, flyers, and many more could be done with this DesignCap software. This graphic design software has been considered to be the best in providing simple yet extraordinary, and most creative professional designs for the users.
Services/Products:
One of the best things in DesignCap is that it provides users with a variety of designs for various purposes and needs. Moving on in this DesignCap review, let us look at some of the products/categories of designs that are available in this graphic design software for the users.
Product/designs based for marketing purposes:
The designs presented in DesignCap for marketing purposes are – infographics based, brochure based, flyers based, posters based, presentation based, report based, menu-card based designs, and many more. All you would have to do is choose the aptest and favorable design, enter the data, and bam!! You have what you want.

Products/designs based for social media graphics:
DesignCap presents you with certain templates and products you could use for social media platforms like – Instagram posts, Facebook cover, Youtube channels, Youtube thumbnail, Pinterest, Tumblr, Twitter, and many more social media-based graphics

Product/designs based for events:
In DesignCap, you could also get to make various invitation based and card-based designs with this graphic design software for your personal and professional events.
So, this is all about the products and various categories of designs available for the users in DesignCap. Going ahead in this DesignCap review, let us look at some of the technical aspects of DesignCap.
Technologies:
Being an online platform where the users get to make a variety of designs and save it to their devices, DesignCap makes use of SaaS, Cloud, and Web for deployment, thus making it available for users across the world. This graphic design software is also designed in such a way that you get to use certain in-built icons inside the software for customizing the designs based on your needs and requirements.
Pricing:
In this DesignCap review, let us take a look at the amazing feature that gives an exclusive competitive advantage over other similar products in the market – Price.
You could get access to limited content and designs, upload up to 5 images, and save up to 5 designs, free of cost in DesignCap. Apart from this free plan, there are two other plans – Basic and Plus. With the basic plan in DesignCap, you get to have unlimited templates, upload, and save up to 100 designs and images by paying $8.99/month if you choose the monthly package and $4.99/month if you choose the yearly package. With the plus plan in DesignCap, you get to have unlimited templates, unlimited modules, and up to 1000 image uploads and saving of designs by paying $12.99/month on the monthly package and $5.99/month on the yearly package. Visit here for DesignCap pricing.
On that note, let us go ahead and look at some of the DesignCap alternatives.
DesignCap alternatives:
In this DesignCap review, not only do we review the DesignCap product, but also provide you with certain other DesignCap alternatives that provide the users with a similar experience. Here are some of the DesignCap alternatives –
Graphicmaker
Among the DesignCap alternatives, firstly, Graphicmaker is an SVG editing tool that is available online, providing the user with almost 1000+ exclusive designs for creating amazing illustrations. It is a product of the Designs.ai suite and is best suitable for freelancers, designers, and SME's.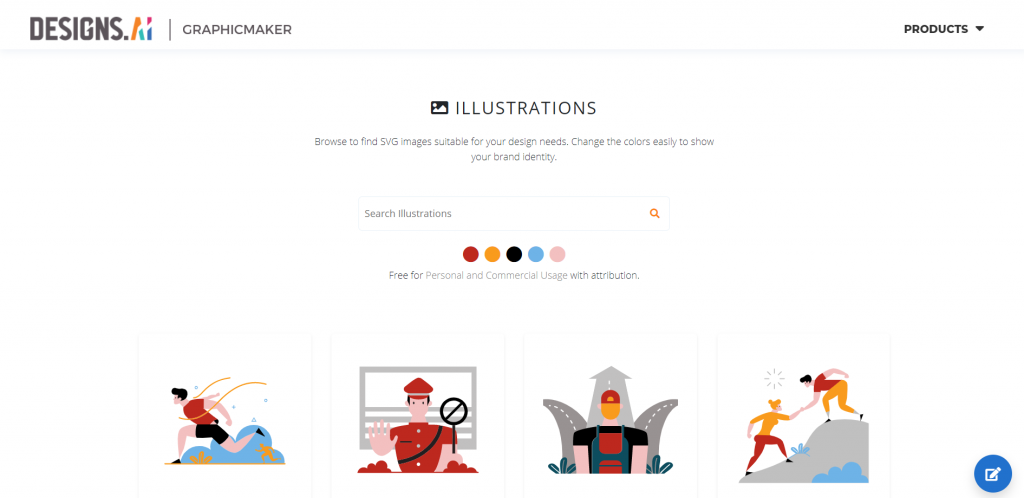 Easil:
Easil is most suited for any type of business that requires graphic support in terms of designing their flyers, social media posts, etc. In this DesignCap alternatives section, of all other alternatives, this is the graphic design solution for businesses tending to expand the business market with more customers.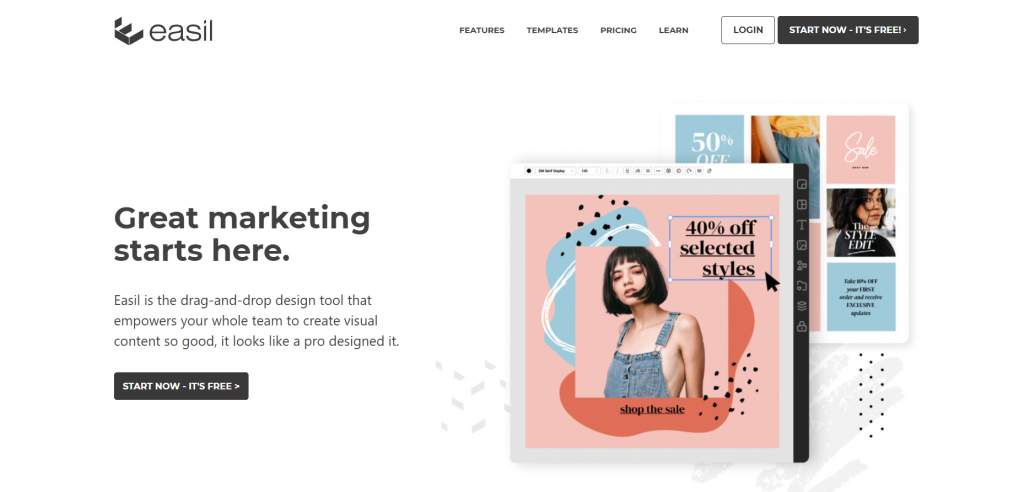 SVGator
Up next in the best DesignCap alternatives would be SVGator. For people interested in Animation designing on the web, SVGator is most suitable. It does not require any coding skills for the user and is best known in the market for it simple to use the feature. It is completely online-based.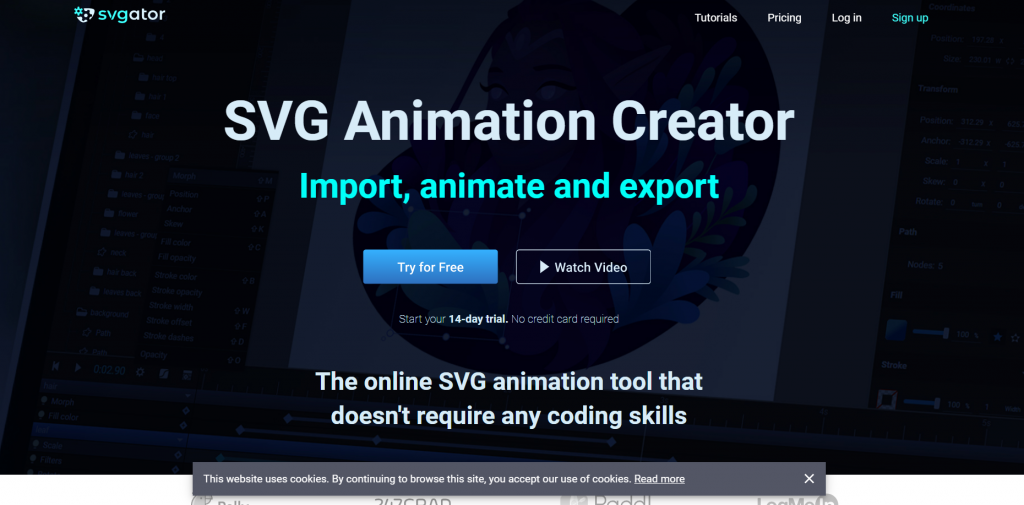 Pixlr X:
Last, of all the DesignCap alternatives, Pixlr X is the online photo editor that is very similar to DesignCap, providing the same features. In Pixlr X, a unique feature would be that you would add layers to your photos.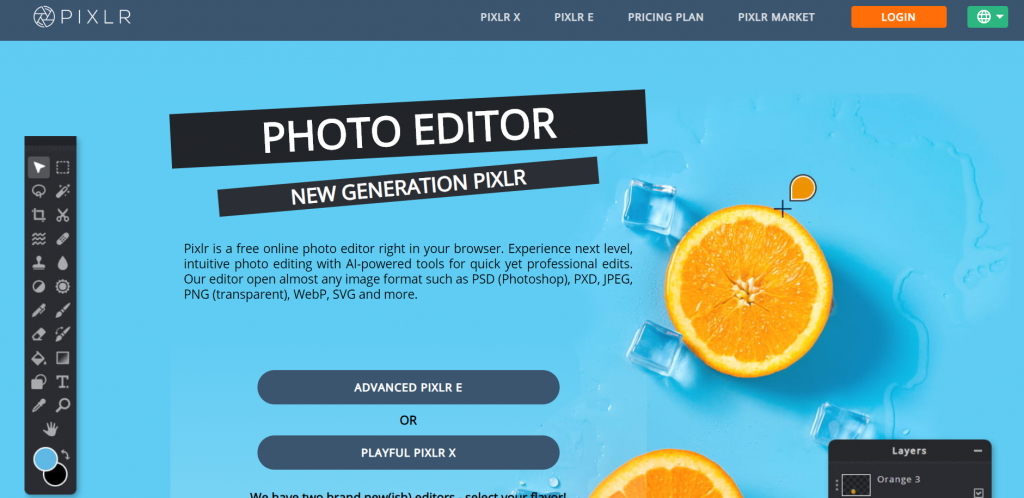 On that note, these are some of the best DesignCap alternatives.
Final thoughts with Sign Up or Start Free:
So, this is all for today, on this DesignCap review about one of the best products by Pearlmountain, giving you an incredible graphic designing experience. You could Sign Up for free on DesignCap and get to access the limited designs and start designing in DesignCap. Not just that, you get a 30% discount on the prices of the products in DesignCap here with the coupon code "DAILYSCRAWL".