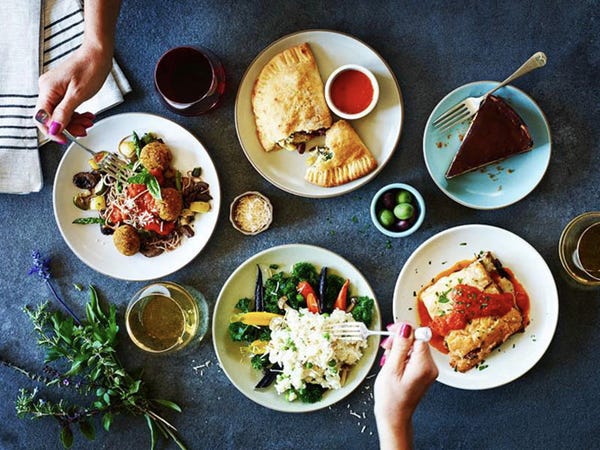 5 Benefits of a Plant-Based Meal Delivery Service
With the advent of the current pandemic, new normal practices are coming out of the woodwork. Food preparation is one of the processes changing. Most people try to juggle their time between work and family. Mealtime sometimes suffers, and when the hunger pangs come out, you and your housemates regret it the most. You can always call for delivery, but is fast-food the solution? A plant-based meal is the healthiest, and fortunately, there are still some services like Flave who deliver what you (and your diet) need.
There are a lot of recipes to cook, but not all are geared towards a healthier lifestyle. And with no time to cook, you opt for easy-to-do dishes. But if you are not at all sure if it is nutritious enough for you and your family, then it may be best to go for meal delivery services like Flave to get you started on the right track. There are five main reasons why having pre-ordered meals are better.
Develop healthy eating habits
Knowing what to eat is one of the most difficult things in maintaining your health. Researching and looking for the right food can be tedious and time-consuming. Incorporating it into your diet is another thing. If you are busy the whole week with no time for anything else other than sleeping and cleaning your home, then having a healthy meal delivered at home increases your chances of improving your health. Starting with a plant-based diet is one way to develop good eating habits.
Convenient
Time is a crucial element in the life of every person. The older you are, the tighter your schedule becomes. Having your meals prepared for you and delivered at home (or wherever you are) is easier since you do not need to allocate a portion of your time to prepare them. No need to go out to do both the grocery shopping and cooking. And also, you get to control the meals that you order and when you want them delivered to you.
No food waste
The menu of fast-food restaurants usually has really big servings of food. If you are a light eater (or at least trying not to eat as much), you may not always get to finish your meal. Most of the time, leftovers are thrown out, and the food is wasted. But when you order from a plant-based meal delivery service, you get to control your food intake and your portion sizes. So there is no reason for you not to finish your spread, and you get all the nutrients you need during mealtime.
Economical
Many people think that food deliveries are impractical and a waste of money. That misconception is not true. Consider your shopping time at the grocery. You tend to pick up and buy more than you have to. Sometimes, you even end up with junk food and other stuff you do not need. Also, meal delivery services prepare the freshest food for you. They buy from high-quality and locally sourced ingredients at reasonably low prices. So when you compute your meals, it is more affordable if you order your plant-based meals.
A safe delivery system
Due to the COVID-19 scare, people are discouraged from going out unless necessary. The virus has plagued almost all countries across the globe, and there is no cure or vaccine as of the moment. Having your meals delivered to you means you have less contact with the outside world. Most services are already contactless, so there is a lesser risk of contracting the illness.
When your time and health priorities do not meet eye-to-eye, it is your responsibility to find solutions. Going for plant-based meal service is the best way to ensure a healthier and more productive you.