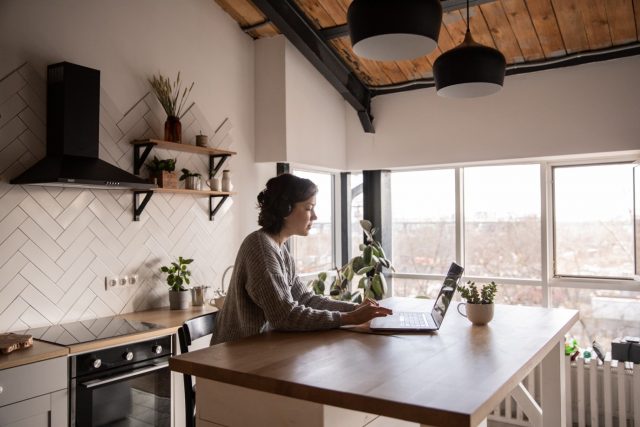 Modern businesses run on technology and choosing the right technology for your business can be a big decision. A lot depends on the nature of the work done by your employees. Laptops and desktop computers are key to your business operations and must be chosen carefully, keeping all the parameters in mind.
Laptop computers give your employees the flexibility to work from anywhere, at any time. On the other hand, desktop computers offer better performance and responsiveness for the same price. You also need to consider hardware best practices, logistics, and budgetary constraints. To help you with this dilemma, we have put together a step by step buying guide – so you can make the best choice of laptops for your small business.
Step 1: Budgeting & Buying Strategy
Always set a tech spending budget before shopping. This prevents you from overspending or underspending. Keep the amortization period of the gadgets you buy in mind, as that affects your overall expenditure. One of the best ways to do this is to have different tiers of machines for different nature of jobs. It also helps to stick to one manufacturer for all the laptops in your company. This simplifies maintenance and device management in the long run. Here's a look at some of the laptops we recommend and the price range they fall in –
1. Laptops Under Rs. 30000 – In this range, you will find low-end Chromebooks or Windows laptops. In this price range, you will find that the available laptops are low on build-quality and performance. For business use, it is recommended not to go with this price range.
2. Laptops Under Rs.50000 – At this range, the available Windows laptops are mediocre at best. However, the Chromebooks in this range are quite good. This is because Chromebooks don't have a lot of storage and so, they offer a good build and quality at this price. Buy laptops in this price range only for support staff such as receptionists and assistants.
3. Laptops Under Rs.80000 – This is the recommended price range for business users. The best laptops under Rs.80000 offer powerful processors and multi-tasking abilities essential for business use. You will also find laptops with features like fingerprint scanning for security, long battery life, high-quality keyboards, etc.
4. Laptops Under Rs.100000 – This is the range wherein you can find premium laptops and desktop systems for C-level executives, developers, design teams, and others who need high-performance systems.
Step 2: Choose an Operating System
To choose the best operating system that can serve the purpose of your business laptops, take a moment to understand the three available operating systems in the market.
1. Apple OS X
Laptops that run on the Apple OS are usually very expensive. Even though Apple OS X is known for its ability to run high-octane programs and fast-paced performance. However, the price difference involved is significant and you should not opt for the Apple OS X unless necessary. Talk to your IT experts to find out which OS is best for your business.
2. Windows
Windows is the standard operating system for most computers around the world. Choosing the Windows OS opens up a wide range of choices of laptops for your purchase. Windows 10 is the latest version of the OS, it offers a high level of performance and productivity. Familiarity and ease of use are the biggest reasons why most people opt for Windows OS.
3. Chrome OS
As the newest operating system in the market, this is one that most people are unfamiliar with. Chromebooks are built with little or no storage space. This works best for people who are comfortable operating on the cloud.
Step 3: Laptop Design
Consider the nature of work for you and your team before deciding the laptop design you want to go with. Hybrid design laptops that offer 2-in-1 design and can be used as stand-alone tablets as well as laptops. This is usually good for employees who travel frequently and need compact machines that can be used on the go. Don't forget to check for simple things like a keyboard and touchpad comfort. Choose to invest in touchscreen or stylus support only if they will be used frequently.
Step 4: Compare the Specs
Before zeroing in on the perfect laptops for your business use, compare these specs to get an idea of the performance each machine can give you –
1. CPU
CPU is the core of the system you work on. The laptop's overall performance and usability are highly impacted by the kind of CPU it has. The best choice for business users is usually Intel Core i3 and i5 processors. They offer great multitasking capabilities and reliable performance.
2. Memory Storage
Long-term (hard-drive) and short-term memory (RAM) of a laptop are also essential specs to check for before purchasing. Usually, a minimum of 8GB RAM and 256GB memory is considered a good specification for business laptops.
3. Battery Life
Think about how often you will be using your laptop without battery backup. For some business users, long battery life is extremely important while for others it is not a make or breaks feature. Small business owners need to keep an eye on their budget at all times. In the times of smart technology, it is important to empower your workforce with technology and gadgets as needed. The buying guide outlined above can be applied to other technology such as printers, copiers, and business phones.
About the Author: Caleb David is a digital content strategist at BagItToday.com whose core job is to help the team in creating and executing the content strategies. When not working, Caleb prefers to go for a long drive or play video games and sip a cup of coffee.