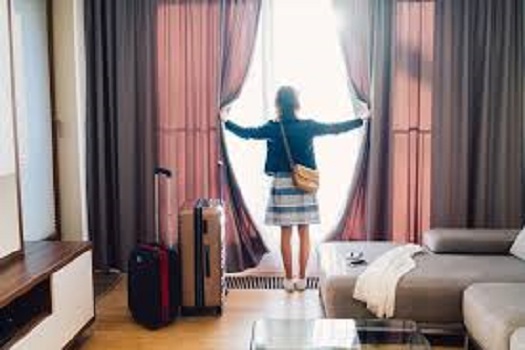 Buying a new flat or apartment for yourself is one of the most crucial decisions of your life. It is something that you have been nurturing since a very young age. However, buying an apartment is not an easy task as it might involve taking a good amount of loan, followed by monthly instalments. Therefore, it all became more important to make sure your investment is safe.
We have listed a few tips that you should consider while taking an apartment which is as follows:
Verify the price of the property: Before looking for an apartment, it is important to set a budget for yourself and look for the property in that price bracket. Once the builder quotes the price for the apartment, compare it with neighbouring areas. You can check the price of the property from various sources such as newspaper, brokers operating in that area and listings on property portals.
Location of the apartment: Another important thing that you should keep in mind is the location of your apartment or flat where you are going to be eventually residing in. You should look for a place that is conveniently located near your place of work or an educational institute that you're attending. You should also consider the amenities offered within your desired location or community such as grocery stores, restaurants or a fitness centre. Also, the flat must be in a safe and secure place.
The legal check of property: You must make serious inquiries about the plot of land, its legalities, and various other aspects to avoid any legal disputes in the future. You should also ask for documents to support the claim of the builder over the plot of land in which the apartment is situated.
Possession of your apartment: As a buyer, you should have a clear knowledge of the timeline for possession. The timeline for the delivery of project depends on several factors such as heavy monsoon, shortage of funds or shortage of supply of raw material. Therefore, most developers ask for a 3-6 month grace period for final delivery of the project. This grace period should be mentioned in your contract with them. If you don't get the possession on time, the builder will be entitled to pay you a monthly penalty.
Home loan from the bank: If you can buy an apartment on your own, it is really good. Otherwise, you can take a loan from the bank. There are several banks & NBFCs that offer home loans at cost-effective interest rates. You can compare interest rates, processing fees and prepayment charges of banks through various online aggregators and choose the one meeting all your requirements. Some contractors also provide assistance in this regard as they have legal tie-ups with various banks.
Don't go by the sample flats: A sample flat is just meant to attract customers. It is possible that the sample flat may have better features than the flat you are going to buy. So, before buying a house, inquire about each and every aspect of the property, even the type of wood that will be used for doors and windows.
Builder-buyer agreement: When you select an apartment of your choice, you can book it by giving a token amount and in return, you get an allotment letter. Then the buyer, bank and the builder sign a tripartite agreement for the rest of the amount. You should understand and read the agreement carefully before signing it.
 Conclusion: So, if you are planning to buy a new apartment, you must consider the above-mentioned factors before signing the final deal!