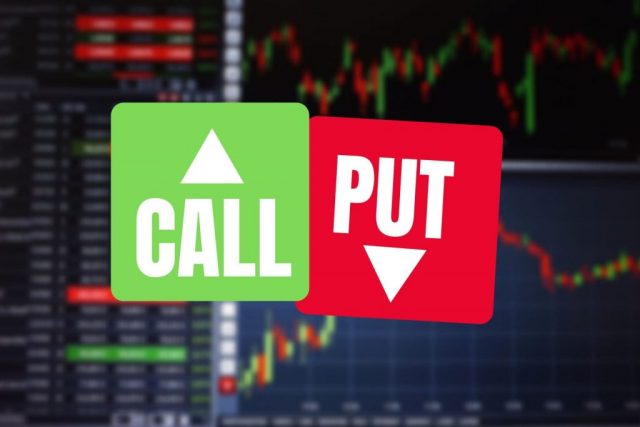 Trading activity in the global exchange-traded derivatives markets hit a record of 34.47 billion contracts in 2019, with NSE becoming the largest exchange in derivatives trading globally. Future & option (F&O) trading also known as derivative trading has surged considerably in India, as the NSE touched a traded volume of 6 billion contracts in 2019, up 58% year-on-year.
For those who are just beginning, a futures contract is one that allows traders to buy/ sell a stock or an underlying asset such as a commodity or currency at a predefined price for delivery on a future date.
An option is a contract that gives one the right but not the obligation to buy/sell the underlying asset at a certain price before or on a particular date. Generally, in F&O trading, buyers and sellers only exchange the difference in the buying/ selling price during a square of, that is, the buying or selling of stocks and its reversal.
As with other instruments, F&O trading can also be managed smoothly with algorithmic trading given that algorithmic trading platforms are super-efficient in screening data, creating and testing strategies, and executing them.
PHI 1's algo trading software covers all these aspects at a single place along with robust support. Hence, traders need not use multiple tools for F&O trading.
Here are 5 reasons why PHI 1 is great for F&O trading:
1. Premium data and future contracts data at your fingertips
Snapshot of F&O Data in PHI 1
Acquiring premium data and future contracts data manually is a tiresome process. Further, the cost of good data services is also quite high.
For instance, a Technical Analysis Software for a first-time user license may cost you as high as $279, In addition, a lot of research is required for selecting the right data sources, which provide appropriate coverage and delivery, a good amount of historicals, high reliability, and easy integrability into the overall system.
PHI 1 merges data through its proprietary ETL operations from multiple data sources including Zerodha to create a clean, validated, live updated, conflated (minute level to month level) repository of equity and derivatives data ensuring accuracy and zero lag availability.
This eliminates a major mundane task of data search for traders. Not only are traders assured of the accuracy of data but also get premium and contract related data at the click of a button.
2. Go limitless with advanced strategy creator
Snapshot of PHI 1's Strategy Creator (Form Mode)
F&O strategies can be quite complex. From covered call to married put, PHI 1's advanced strategy creator allows the creation of any strategy the trader can imagine. PHI 1 serves as a complete exploratory platform for traders who want to experiment with exotic F&O strategies. Moreover, using PHI 1's Multi-symbol Strategy Creator, traders can create, test, and analyze multiple symbols/instruments easily.
3. Reduce your trading risk with superior testing capabilities
Simulations in PHI 1
While there are many tools for backtesting linear instruments such as stocks or stock indices, testing option strategies differ from these.
This is because F&O strategies involve greater complexity considering the quantum of data one would need to process–option chains, historical implied volatility data, etc. Most tools require traders to manually enter and exit positions.
However, PHI 1 offers superior functionality for backtesting multiple instruments at the same time. Further, bulk backtesting with PHI 1 allows testing on multiple time intervals. PHI 1 even grades these strategies on different market scenarios. This reduces your F&O trading risk drastically.
4. Create arbitrage opportunities easily
Automating your trading with PHI 1 can allow you to spot minute price variations easily and place orders immediately without any manual intervention.
The Advanced Strategy Creator, as mentioned above, allows the trader to try any strategy, even if it is an arbitrary one. Further, PHI 1 comes with multi-broker integration, which gives you the freedom to select any broker of your choice from the available options.
This ensures that you get the best rates and also never miss a trade if one broker service is down.
5. One place for reporting and monitoring:
F&O data and order details can be difficult to capture, monitor, and store. Among its many features, PHI 1 also offers a super convenient platform for reporting and monitoring.
This helps traders track their performance in a structured manner. The biggest benefit of these features is that they set the trader free from the hassle of manual tracking via excel sheets.
Further, the detailed and well-presented reports are readily available on the trader's laptop or mobile.
The most significant benefit of using PHI 1 for F&O traders is that they can get all trading tools in one place. You ultimately get 'freedom' from everyday, mundane tasks as PHI 1 can take a load of all the peripherals so you can focus only on the real deal.