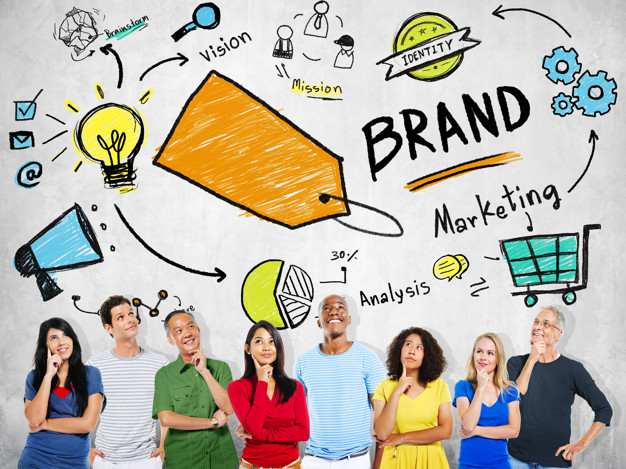 Brands are an intangible asset of a company and are often difficult to promote. Depending on the company, it is a more or less important asset:
For small businesses, this is often a low-value asset. Indeed, the value of a small business is based on other factors: the ability to find and retain customers, the quality of offers and services, the local network, and even the place of business. When a business is sold, Brand Value often merges with the prices of other elements of the business.
On the contrary, Brand Value can be a strategic asset for large companies with a long history and a significant communication budget. A strong brand is an identification tool that allows you to save on commercial means by naturally creating customer loyalty. This constitutes a guarantee to the customer that reduces uncertainty during the purchase act. A well-managed Brand Value provides the company with a stable and continuous source of income.
For some large domestic or multinational companies, the Brand Value alone represents most of the value of the company.
Let's know about the Brand Value.
What is brand value?
Brand Value is a monetary measure used to define the strength of a brand from its associated financial assets. Every business, whether booming or already integrated into a particular area, needs to pay particular attention to the perception or image of the product in the market.
Brand value vs brand equity
To the seller, Brand Value can be understood as an additional benefit that the product or service can gain to be identified by that brand. It is an important intangible asset and sometimes the most valuable asset for a company. For example, bottling a Coca-Cola drink under a different name or selling a phone that is the same as the iPhone but has an unknown name is certainly unsuccessful.
This Brand Value for sellers necessarily involves the creation of brand value for consumers. Brands are valuable to consumers because they guarantee that they will make a series of profits. In other words, a Brand Value is a set of benefits related to quality, reliability, safety, awareness, and so on.
Therefore, from the consumer's point of view, brand equity can be understood as a different effect of brand perception on the response to a product or service. In fact, this is a measurement method in commercial experiments.
The methods of evaluating a brand.
Concretely, there are different methods to measure the Brand Value of a company, among which:
Evaluation by historical costs: this method of measuring Brand Value involves the sum of marketing, communication and advertising expenses and investments over a reference period, for example, the last ten years.

Multi-criteria evaluation: this involves giving a score to each of the marketing criteria defined in a list, and taking the average.

Financial evaluation: This method calculates Brand Value using the cash flow or surplus profit method.

The comparative push-pull method: Consists of comparing the pull (brand strength, consumer perception) and the push (marketing communication investments).
But in most cases, the Brand Value is determined by the simple law of supply and demand: it will depend on the price that the buyer is willing to pay to own it, depending on its own financial projections.
How to improve the brand value of your company?
As a business owner or business owner, you may be wondering how to improve the Brand Value of your company? In this article, discover ways to improve your brand value and your company's notoriety, thanks to digital, and more precisely to inbound marketing methodologies.
Demonstrate expertise through targeted and qualitative content:
Internet is beneficial to your Brand Value as it allows you to show your know-how, convey your values, show results, and express your customer's opinions to Internet users. Moreover, persuasiveness is not the right word. Indeed, by providing qualitative and educational content on your website, Internet users will understand for themselves the current problems he faces and his true needs.
Reach out to many people to increase your notoriety
Communication on the Internet is generally much cheaper than other traditional communication media. Above all, it can reach a great many people and can enhance your Brand Value among them. To be sure, the cost of the campaign is lower than the cost of press, TV, radio campaigns, etc. However, the main advantage of the Web is that everything is measurable.

By calculating the return on investment (ROI), you can use tracking tools to measure the impact of all your digital work on Brand Value accurately. This allows you to update or not update certain communication actions and/or improve them.

Adapt your strategy to increase your notoriety
However, digital strategies need to be effective in achieving the goal of increasing Brand Value. Your website is targeted at the right users, and it's built in a way that turns prospects into customers.

You need to adapt your digital strategy according to your target marketing target. For example, if you're targeting people in their 50s, posting a post on Facebook may not be the best solution. Then you may need to prioritize others, depending on the importance of clearly defining the SMART goals you want to achieve from the beginning to set the relevant web strategy.

Has a unique visual identity
You absolutely must have a unique visual identity through your logo, slogan, your graphic charter, your website and more. Your prospects should be able to recognize you with the visuals that make you unique easily.

This visual identity must also convey your image, your vision, and of course, you must direct all of this according to your targets to meet their expectations. This will definitely enhance the Brand Value of your company.

Adopt philosophy
Your company needs to develop through a well-defined philosophy through a cultural code that includes Brand Value ​​that all the members of a company share without exception. This allows you to directly convey a powerful and attractive image, attracting customers to your activities and increasing their notoriety.

Don't hesitate to enhance your Brand Value through social networks by sharing photos of your team's highlights that convey the value of your company.

Retain customers
You need to nurture and maintain the customer experience of your existing customers. Indeed, when talking about improving a company's Brand Value, we directly think about acquiring new customers by abandoning existing ones. The latter can also improve your notoriety.

Set up an inbound marketing strategy
To increase your Brand Value, it is important to adapt to inbound marketing (long sales cycles, high average baskets, etc.) to set up an inbound marketing strategy. This approach addresses business development issues by setting up high-performance websites, related SEO campaigns, effective management of social networks, blogging according to specific editing lines, lead development, and more.