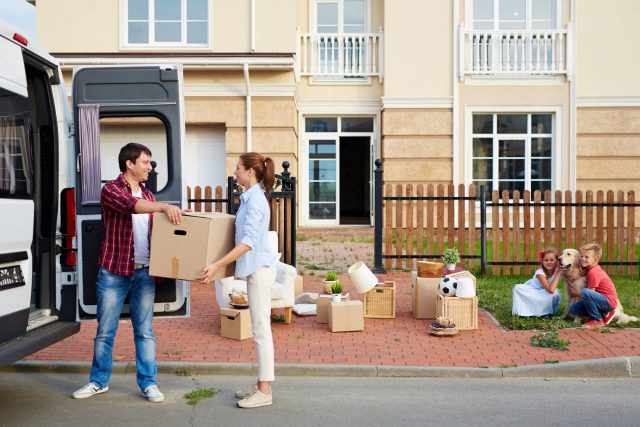 Relocating is stressful for everybody, but if organized and handled well, it will not be that stressful. There are several decisions to be made, from sorting out the vital documents to hiring furniture removalists in Sydney is a prime location that often finds new tenants. So if one is planning to move there, one needs to have a strategy.
When moving, an individual has two choices. They can either ask their family or friends to help if there are a few items. The other option is to put a professional removalist service in charge.
The hardest part about relocating is not knowing where to start. Here are a few pointers on how to go about the whole process.
Hire Removalists:
One has to decide on a reliable service that meets all the criteria. They must ensure high-quality packaging so that during transportation, there are no damages to the goods. Read through the testimonials on the website's page and do a thorough read up about the service and what they offer.
Decide if the service for the entire home relocation is required or just transportation of furniture. Furniture removalists in Sydney help their clients to transport their furniture and belongings with the utmost care safely.
Listing things out is the first and most vital step of planning. It does not just help people with poor memory but ensures that nothing gets left out in the commotion.
Make separate lists of vital documents and furniture to check for after the process of relocation is over. Go room to room if needed and note down specifics or things to note during transportation.
For example, some items like expensive glassware may require special attention or any souvenir one might treasure. Convey it to the removalists, so they do the needful.
PRO TIP: Tape the lists you took down on the boxes to save a lot of time while unpacking. There is no need to go searching for something when it is on the list. One knows where everything is.
Taking the inventory during relocation is a significant period for some essential decluttering. Throw away stuff that has not been in use for a long time. A good criterion to follow would be to dispose of things not used for over a year.
Give away or donate things that have not been used or are in good condition. It reduces the number of boxes and also reduces shifting costs.
Separate and List Important Documents:
As one does the inventory, check on documents and place them preferably in a dedicated box or folder. Inventorying helps ensure they aren't misplaced.
Pack a Box of Essentials Separately:
Pack a specific bag or box with essential items. These are things that one might require as soon as they reach their new home. It might include toothbrushes, soap, chargers, etc. One does not have to rummage through all the stuff to find what is essential.
Conclusion:
Relocation is a significant change. And any change is not readily accepted by people. It takes time and acceptance to adapt to the changing environment, and the first step to doing that is to properly pack the stuff that has to go to the new home. So, pay attention to which boxes have what and trust professionals to do the job.