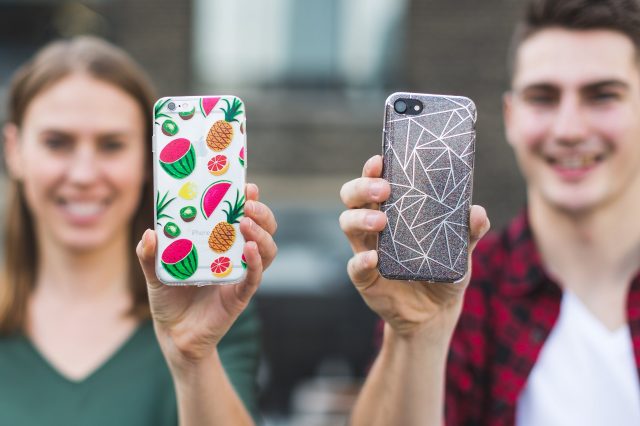 The demand for smartphones is increasing massively and beyond any imaginations. Even it is unexpected for their demand to decrease in any manner and neither the demand for these mobile phone accessories is ever going to decrease. The many smartphone brands are competing to outdo each other in the factors of being smarter, faster and the most attractive models. It is therefore expected that the mobile phone accessories market will be as vibrant as the smartphone market in 2018.
Let us look at what does 2018 has to offer in smartphone accessories:
Power banks: This accessory has become a standard requirement for a lot of busy people as they do not get enough time to charge their mobile devices. The power banks are becoming slimmer, lighter and more presentable. Even they are available in higher power capacity. In this year, the power banks offering multiple devices charging will be a strong hit and the higher capacity power boosters will continue to sell strongly.
Wireless chargers: Because of the rise in the number of travellers, the need for wireless chargers has aroused. These chargers will be making a big statement ahead in this year. A lot of smartphone makers are coming up with this feature and with such accessories so as to make charging devices easy for the people.
Smart wearables: Even last year as well, the smart wearables like smartwatches and fitness trackers saw a strong surge. And even in this year as well, these accessories will continue seeing a strong rise in the market and their latest features make them more powerful including longer distance ranges.
Protective phone cases and covers: This is all time favourite and the most common accessory for mobile phones. Every smartphone model that comes out in the market needs one of these accessories. There are many cases and covers that protect your mobile phone from shocks, falls, dust and water damage etc. this year as well, these cases and covers will continue seeing a strong demand. Checkout the cute iphone cases.
Type-C chargers: The companies like Samsung have announced the introduction of type-C chargers for all the smartphones that are to be launched in the coming future. The USB-C has a standard feature that allows for faster data transfer and charging. Thus, it is predicted that the Samsung phone accessories market will also be focusing on type-C chargers for better charging experience.
Protective screens: Also known as tempered glasses or screen protectors, ensures protecting your smartphone's screen. This is the accessory that has the highest demand in the market as each phone needs one and its demand keeps on increasing with the demand of high-end phones.
That's all from us! If you know any other trending mobile phone accessories, do let us know in the comment section below and we, at Mobile Lyme, will be glad to provide our potential customers with the high-quality accessories at not much higher prices. Do let us know which accessory is on your wish list for the year 2018?