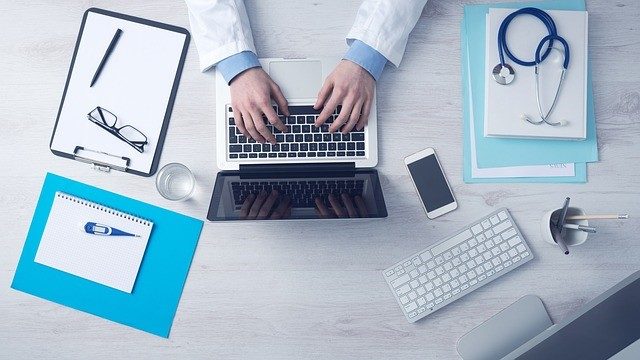 Starting a medical practice of one's own is never easy and it could take years before a doctor can build his reputation. It could take years of practice and providing the best medical treatment before people start to know about you and seek you out especially to entrust you with their treatment. Hence, it is never too early to start and the first step towards this direction is to set up a clinic for medical practice from where you can treat the patients. There are a number of banks and NBFCs like Bajaj Finserv who have customized medical practice financing options for aspiring doctors and they can always utilize the money to buy the best equipment for the clinic, to hire skilled staff and assistants or even to further one's knowledge of medical science.
Here are some popular means of gaining financing:
Crowdfunding: Crowdfunding is a good way to start looking for finance and doctors have better chances of getting financing through this channel than most other professionals. The internet has vastly helped in this department and one can approach likeminded individuals to contribute. Even with a little amount of donation individually, one can build a large corpus if one can reach out to a sufficient number of people. There is no need to return the money is most cases and one can do one's bit by helping someone else in return.
Credit Card Loans: Credit card loans are always a quick option but one should have a valid credit card to start with. Also, there is no separate doctor loan interest rate to start with, and whatever might be the purpose of the loan, the credit card interest might be as high as 28% to 35%. Missing out on the payment or just making minimum payments each month can drastically increase the outstanding amount and one might fall into a loan trap. Hence, it is only advisable to opt for this kind of financing if the requirement is small, and one is sure to pay off the loan by making regular payments.
Term loans or Doctor Loans: These loans are provided by almost all leading banks and NBFCs like Bajaj Finserv and there are very good loan options in this regard. The loan amount can be as high as Rs 30 lakhs and one can get quick access to funds. However, it is important that one thoroughly checks out the doctor loan eligibility criteria for each lender before applying for the loan to avoid rejection of the application. The doctors must have completed their medical education, should be between 25 and 55 years of age preferably and should be working at least for two to three years to be qualified for the loan. With a Bajaj Finserv Business Loan for Doctors, one can also avail Flexi Loan options which have longer tenure and flexible terms of payment. One also has to pay interest only the amount utilized from the loan account at a given point of time and not on the entire corpus of the loan amount sanctioned. There are also no prepayment charges and the loan amount can be easily utilized for funding any kind of medical practice requirement.