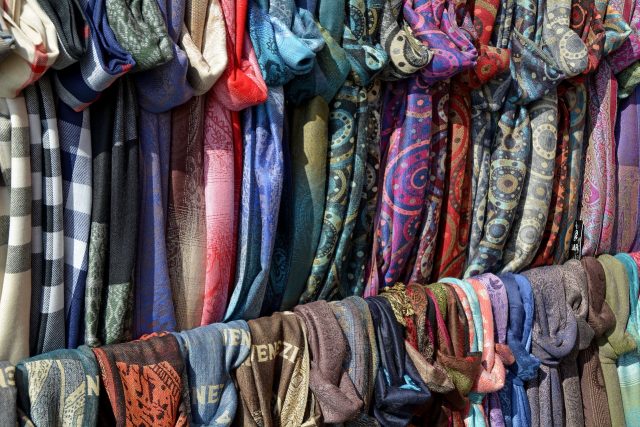 India is known for its quality textile products. We are an agriculture-based country that helps us to cultivate high-quality raw materials in huge quantity. A sufficient amount of money comes from the export of various types of fibres and garments. Knitting is one of the most loved and used techniques of creating a variety of apparel and clothing accessories. Its popularity can be seen by the huge numbers of knitted garments manufacturers in India.
The process involves interlocking yarns to produce amazing textile products. The interlocking or the interloping mechanisms can be done by either weft or warp knitting. The weft process is normally done by using hands or machines while the warp process is mostly done by using the machines. The aforementioned methods differ in many aspects from each other.
The elasticity of the textile products produced using the weft method is significantly higher than the textile items produced using the warp method. The shrinkage property is also higher in the weft fabrics than the warp fabrics. The warp knitting is preferred for producing coarse fabrics while thin fabrics are the specialty of the warp knitting. Generally, an experienced high-quality garment manufacturer employs the following stitches in the weft process:
On the other hand, these below-mentioned warp methods are normally followed in the textile industry:
Milanese
Simplex
Tricot
Raschel
Crochet
Ketten
Several knitting machines are used in the textile industry for large-scale production. They are to display remarkable accuracy in details during their manufacturing process. The advanced machines minimize the defects caused during the manufacturing cycle resulting in quality products. The use of sophisticated machines has enabled the several textile organizations to increase their output quantity.
The export sector is heavily dominated by the export numbers of Indian textile industry. The textile manufacturers thrive on the quality of their fabrics. We have a prominent place in the textile output in the world. Many neighboring countries have given us scare from time to time, however, they have failed miserably to dent the spirits of the Indian textile companies. In fact, the competition from the neighboring countries has only managed to provide the extra spark needed for the Indian companies to up their production quantity as well as quality.
The rise of the knitted garments manufacturers in India is phenomenal. They are contributing immensely to the economy of our country with their quality fabrics and garments. The road ahead does look bumpy, however, they have prepared themselves for all such obstacles in their path. They are investing heavily in research and development and finding new countries for extending their business. The textile industry is further benefited by the several policies of Indian Government.