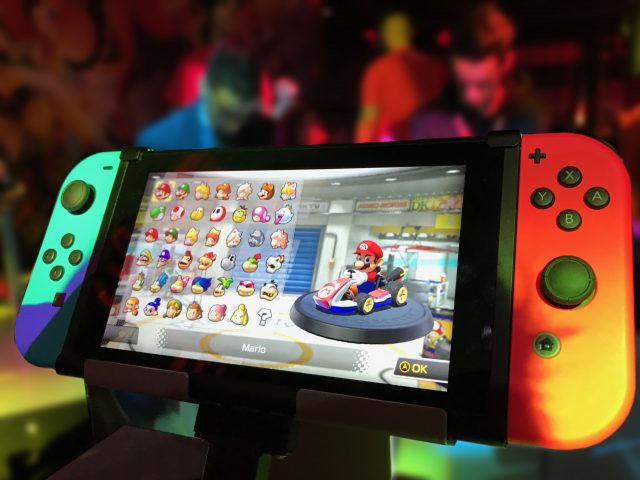 There are many great games for the PC, from classic DOS games to modern strategy and first-person shooters. But what if you want to play those great PC games on the go? Desktop PCs aren't exactly portable, and while you can carry a laptop, they aren't conducive to quick play sessions.
Well, if you have an Android phone or tablet, then you're in luck! You can play those classic PC games anytime, anyplace.
PC Games in Your Pocket
Back in the day, we could only dream of carrying around full PC games in our pockets. Hand-held games were rudimentary at best and didn't offer anything close to the complete PC experience.
Today, most of us are walking around with computers in the palm of our hands. Your average Android smartphone is more powerful than the supercomputers of the '80s and far more capable.
So can you play PC games on your Android device without a PC? Yes! There are numerous ways to play your favorite PC games on Android. Let's take a look at some now.
Look For Ports of What Android Supports
The easiest way to play your favorite PC games on Android is to find a native port of the games you want. Native Android versions of classic PC games allow the games to run their best and typically provide the best experience overall.
On your Android device, search the Google Play Store for the classic game you want. You may be surprised to find that many classic PC games already have versions for Android.
Using native Android versions, you can avoid the complicated setup and configuration that some other methods require.
Browser-based Apps Can Fill in the Gaps
If you can't find native games on the Google Play Store, all is not lost. There are plenty of games that can run directly in your browser for that classic game feel whenever you want. Classic games such as Pac-Man and Solitaire for Android can be played instantly in your browser! These games offer simple touch-screen controls, and speedy performance, even on underpowered devices.
The Secret Sauce for Games Made for DOS
If you're itching for that full classic PC game experience on your Android device, there's still a way to get your fix. Thanks to DOSBox Turbo, it is possible to run DOS games on your Android phone or tablet. Be warned: this is a bit complicated to install and setup. Even though you can download it directly from the Google Play Store, things aren't quite that simple. Besides the DOSBox Turbo app itself, you also must install the companion DOSBox Manager app.
With both apps installed, you must then configure DOSBox Turbo. The configuration process is similar to the DOSBox program for modern PCs. By default, DOSBox Turbo will try to mount your internal /sdcard/ folder as the virtual C:\ drive. The default location may not work on all Android devices, so be sure to configure an appropriate path as needed.
One of the most important options to configure is the type of control. While DOSBox Turbo supports touch-screen controls for a virtual mouse and a virtual gamepad, it's not ideal for many DOS games. For the best experience playing classic PC games on your Android device, it is recommended that you use a Bluetooth keyboard or gamepad. DOSBox Turbo can utilize Bluetooth control devices natively.
With a good Bluetooth control option, you can begin to relive those nostalgic PC games on your Android phone or tablet. Modern Android versions already have native support for most Bluetooth input devices, including keyboards, mice, and standard gamepads.
Finally, you need a way to get your classic games onto your Android device. Thanks to Android's open file-system and Bluetooth file transfer capabilities, this part is relatively straightforward. Once you copy the game files to your device, you should be good to go!
Android Can Run Some PC Gaming Fun
With a little determination, you can get your classic PC games running on Android and have old-school gaming in the palm of your hand. Your Android device can transform into a gaming treasure trove, from solitaire to Super Mario.