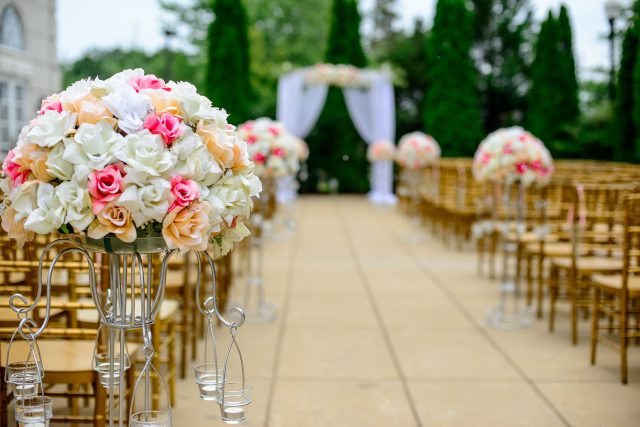 Holding hand in hand, the ring is there in your finger and the date has been finalised to celebrate your D-day. It is, therefore, high time to choose the venue where to hold the most important day of your life. Thus, choose a place that not only has great ambiance but the one that can offer you memories that can be remembered forever. Y9ou wedding day will come and go but with the help of photographs, this day will be captured forever. So, therefore, whenever and wherever you plan your reception, make sure that is one of the best wedding reception venues in Brighton.
Let Your Wedding Vision Lead The Way
Every couple needs their wedding day to be well-versed with an exotic feeling of love all around. If you want a ceremony with just close friends and relatives, you probably wouldn't choose a modern art gallery and on the other side if you are looking for the very elegant wedding day, then a private beach would also not work as a perfect reception venue.
Make a checklist of the things you dream of having on your wedding day. Jot down how you want to feel and let you and your partner speak for your dreams and desires. Here are some ideas to get creative with:
Traditional & Modern: Such type of venues speaks the sense of history and legacy and let the specialness of the D-day shine without any distractions. Venues like Church, country club or golf course works best with the traditional theme. Whereas, the modern wedding style ideas are clean, crisp and simplistic and therefore the venue should be elegant and have open spaces without any 'busy' backdrop.
Natural & Rustic:  An al fresco wedding gives your D-day a fresh organic feel that not only wraps you but also your guests into the best vibes that nature has to offer. Botanical gardens are one of the best choices to plan a wedding that offers good natural options along with a weather-proof guarantee. Whereas, for a more home-down feel, a rustic venue offers simple elegance for a wedding celebration. Think of the barn wedding venues, farms, ranches and wineries to be the best option.
Romantic & Destination: Soothing aura, twinkling lights and cascading floral to invite your friends for a fairytale wedding reception. Such venues can be historic mansions, a castle or a hotel's ballroom. Whereas, the destination wedding gives the couple and the guests, an opportunity to travel all long to enjoy a 3-day or 2-day wedding rituals away from the homely environment. For instance, a beach wedding!
There are numerous things to consider while looking for a wedding venue in Brighton, but the best tactic is to visit the venue in-person so as to ensure that the venue is a perfect match to all what you and your partner have always dreamt of. Get ready to rock and pull up your excitement for the upcoming fun, once a venue is finalised.