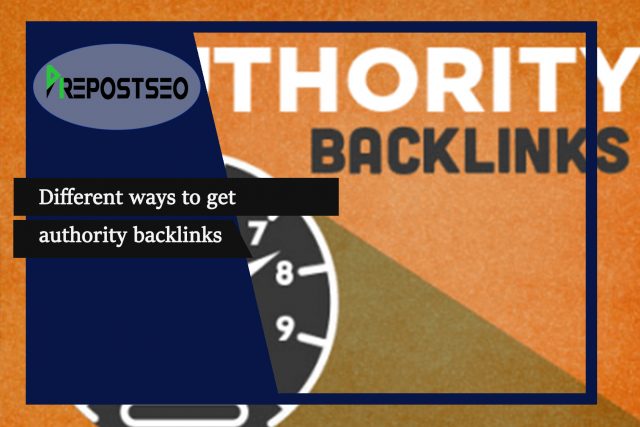 A backlink is created when an external website or blog link to your website and put trust on you. Backlinks are the gauge, search engine measures the reputation and trust of a website accordingly backlinks. If a website getting backlinks from trusted websites, without manipulating the search engines algorithm, you will start getting higher ranking in search results.
But, before start making backlinks, you should, either your website ready for backlinks or not.
What does that mean, ready for the backlinks?
Backlinks can make your trust in search results; for once you can spin the wheel to make a user to land on your website.
At the end, this is your content and website which will produce trust, if the website is not fully optimized, does not have impressive content, does not put values in user's lives, you will be back on your original position once and for all.
It does not matter how much backlinks you had created, the thing which matters, content and user experience.
Make it sure, you have no loopholes on a website, and technically sound, had added valuable content, then start making good backlinks.
Blog commenting on niche related sites:
Blog commenting can be harmful if you try to put your website link on every second website.
Blog commenting produces no-follow backlinks, and most of the bloggers do not find the no-follow links making any changes in ranking.
But, getting a good authority website no-follow backlink always work.
Do not go for irrelevant to your niche, always target niche related website, try to use proper Anchor tags, do not repeat the same word on every blog.
Niche targeted directories:
You should find some niche targeted directories, though it can be difficult having links from those directories can make your top on the Google's searches, these directories are diamond in the rough.
Use these lines to find niche related directories, and submit your website to these directories, you can have nice backlinks from this websites.
NICHE + Directory (Example: "fitness + directory")
NICHE directories
NICHE + "submit site"
Niche relevant forums:
Participating in the forums related to your business is not a bad idea. Think, I use participating, not just creating a profile and just put the link on a profile and come back.
You must driver some traffic to that forum to make that backlink worthless if a backlink does not provide you related traffic, it is just waste of time.
There are forums which allow signature backlink, the profile backlinks are valuable, as most of the time, Do-follow.
Increase your reputation in the forum; do not post your links on the forum on the first day of your joining. Make some good friends, then start a well-planned thread, try to provide suitable solution accordingly questions and problems.
The way will take time, but on the other hand, you will start getting good backlinks, and traffic as well.
Niche relevant guest post:
Guest posts are a great way to contribute; you put lots of values in the space by producing great quality content.
Keep one thing in mind, Google bans spammy guest posts, you should focus on creating valuable content guest posts, and it does not hurt if you inject backlinks on the website.
Searching a relevant niche website for guest posting requires huge research. If you find out a niche site for guest posting do check its authority with domain authority checker. If its authority is greater than your site than go ahead and post your article which contains your backlink on that website and you are good to go.
Most of the newbies when entering into digital marketing and search engine optimization, they find only do-follow backlinks is important, having no-follow backlink does not provide any value to search engines.
Do not have all the do-follow backlinks, it also can hurt your website, Google might penalty your website manipulating the algorithm by having irrelevant backlinks.