Think you need a tool for Project Management? Think again
I asked 15 Entrepreneurs and business experts a simple question
"If you want to suggest the best Project Management Tool that can help small businesses or startups to improve productivity in their organization, what tool you will suggest?"
Here are the top and best Project Management Tools recommended by the experts…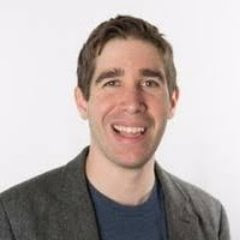 Ora gives a customization level that I didn't find in other apps and lets me make the software work for me and my workflow rather than force me to work within the app's strict parameters.
I have used a lot of different project management tools over the years, hoping that each new one would be the perfect fit. I used Trello, Asana, Basecamp, and Wrike. Finally, I came across Ora. It's extremely flexible, with customizable workspaces and layouts. So, I can have a Trello-style kanban board in one space for a particular type of project, a checklist-style board for a personal to-do space, and workflow-oriented boards for client projects.
The best product management tool that I've been using for many years now, would have to be Google Docs. What I love the most about Google Docs is that it's extremely simple to use, and they even have an app for it so that you can edit or make changes anywhere you go. Here is the process that I've also been using for many years. Before I go to bed, I write down all of the best tasks that I need to accomplish the next day. These are the types of tasks that are focused on growth when it comes to my online business, for example, creating content, creating a video, creating a bonus page, or even tweaking conversions on a current landing page. When the day begins, I keep my doc open so that I know exactly what I need to work on, and do it until it is done. After completion, I check off the task and move onto the next. By utilizing Google Docs and this simple setup, it has allowed me to be not only super productive but also be laser-like focused on the important tasks that I need to complete.
The basic and best project management tool I've used consistently is Trello (trello.com). It's a deceptively simple organization tool that allows you to create lists of cards and drag-and-drop them between lists. Each card can also include notes/details, comments, and who it's assigned to. A team can share aboard and see updates in real-time as well as what's most important because it's what's at the top.
As an example, a project manager can create three lists: "To Do," "Doing," and "Done" and a talk entitled "Finalize initial requirements." After placing this card in the "To Do" list, she can assign it to a team member, and everyone would see a badge with that person's initials on that card. That team member can then move it to the "Doing" list and begin work, adding comments and details as he moves along. At the next meeting, he can then let the project manager know he is finished, then she can move it to the "Done" list.
I've used this extensively at work as well as for personal and even family projects like home improvement. Trello integrates very nicely with other more advanced team tools – you can even attach images and files to cards as a way of sharing them with the team. I would highly recommend this tool to beginners before trying more advanced tools such as Jira – it's lightweight, has great apps for smartphones and tablets, and best of all, it's free.
My pick for the best project management software is a Notion. Three big reasons:
It's tremendously flexible. I've tried a lot of PM applications and always tend to feel boxed in. While Notion has more of a learning curve than most, it allows you to build exactly what your company needs.
It replaces many different apps. Because of the way Notion works, it effectively replaces task manager apps, Trello, Evernote, Airtable, Excel, CRMs, etc.
It's highly affordable. The pricing structure is very simple and affordable and you're able to get plenty of use out of the free version if you just want to give it a test drive.
At Cardinal Digital Marketing we often consult on process improvements for small businesses and start-up clients, including helping to improve sales cycle processes and scale their business.
Our agency is a big fan of Smartsheets. We use the platform for managing collaborative content calendars and other project flow documents with clients and internally.
Additionally, I recommend making sure you have the best project management plan in place, as you'll need to be able to effectively manage your team and the project itself. Especially for small businesses, the team may include people who aren't employees, but contractors, freelancers, and channel partners.
By and large the single best project management tool we have utilized is Airtable. Airtable is spreadsheet software that works via the cloud. However, what really makes Airtable our pick for the best project management tool is its ability to handle any content type. In addition to single line texts, attachments, and checkboxes, Airtable is able to handle different currency types and barcodes.
Airtable also allows for personalized customization, letting a user view their tables, graphs, and data in a manner that is most pleasant to them, including a Kanban and calendar view. Lastly, Airtable works nearly seamlessly on mobile devices, allowing us to be able to access our data and information from any device.
Wrike is a task/project management software and the best one I've ever used for teams. It has a really simple framework for managing any type of project, yet has endless customization capabilities. It also has several "views" that allow users to customize the platform to how they work best. You can view your projects in a list, a table, a kanban board, or a Gantt chart. Great messaging features within, and also nice integrations for Gsuite, Slack, etc. A tip for making the most of this tool is to take advantage of the customization. You can add fields specific to your industries and projects, and also create custom forms to streamline work requests within your business.
At Hosting Data UK we use Bubble Plan for our in-house project management tool. It's an end to end solution for pretty much all your project management needs and is perfect for a small online business. One of the most useful features of the Bubble Plan is that the Project Manager and their team can view the projects simultaneously, meaning everyone can keep on top of the next steps and have a clear view of how the project is progressing. This allows our project management team to work in a super collaborative way, with the benefit of granting access to specific users for more sensitive projects. The tool is really intuitive so there's minimal time wasted on trying to format each project plan, something we really struggled with when we were trying to use a simple Microsoft Excel spreadsheet prior to using Bubble Plan. It's all web-based as opposed to having to download software, which is perfect for our remote team. Ultimately, we have found the Bubble Plan to be an affordable way of streamlining our project management requirements, meaning our team can spend less time faffing with spreadsheets and admin and more time completing projects.
For us as a startup, Asana has been superb!
After playing around with spreadsheets and Trello, we settled on Asana as our primary project management tool. It is available as an app on Apple and Android phones. The app's website says that "Asana gives you everything you need to stay in sync, hit deadlines, and reach your goals." It's got a nice and clean interface from the primary calendar to the timeline look. I also secretly like it for the quirky animal (Unicorns and narwhals!) that float by when a task is completed. It gives us visibility on tasks to the entire team and helps people follow tasks that they are interested in. You can try it for free before committing. It offers Google SSO integration, and this is useful because we have GSuite. You can potentially do away with email & meetings requests if you choose to. There are some great project management templates to help any team get started. It is one of my favorite business apps as it just gets our entire team more productive!
Organizations have started adopting Project management tools to streamline their workflow. Over the past few years, it has become an integral part of every organization. Another most important reason project managers have started using Project management tools is to boost team collaboration and improve efficiency and performance.
According to Capterra, 67% of companies use project management software to communicate easily with their clients. These project management tools enhance team communication the maximum.
Project management tools assist the software development team to streamline the whole process from initiation to closure i.e. planning, executing, controlling and completing the projects.
There are so many tools available in the market like Asana, Microsoft Team, Jira, Trello, Pivotal Tracker and many more.
In our organization, we use Jira because of its advanced and best project management capabilities and features. Jira sits at the top of the pile when it comes to an all-in-one solution. It focuses on bug tracking. In addition to this, it also has some innovative features like custom filters with Jira Query Language, Developer tool integrations, Agile management and much more that makes team and stakeholder involvement easy and simple.
Some of the features which make Jira exceptionally useful are:
Project and Bug Tracking
Agile management
Reports and workload management
Highly customizable and configurable, you can add your own workflow steps, issue views, custom fields,
There are so many plugins available on the Jira marketplace which one can use to enrich Jira's experience.
Final Thoughts: Understanding the importance of project management is the key way to ensure project success. With well-defined practices and processes, the chances of project success automatically grow. Choosing the best project management tool surely depends on the project at hand. Highly complex projects are best handled with Jira because of its customization feature.
While choosing the best possible PM tool, you should know what goal you pursue with it. Yes, managing projects, but that already seems broad. For example, at Incredo we use 2 different software and for different purposes.
The first is Teamwork which we use both for recurring (daily) and one-time tasks.
The main thing we use Teamwork for is that we show how many hours we spent on a certain task. It allows us to understand what we did, whether we spent our time efficiently and also analyze how much time on average X task takes to complete.
The second is Trello which is primarily used for monthly planning and we create only our one-time tasks there.
When the next month gets closer, we start adding the tasks that need to be done during the next month. It helps us keep our schedule organized.
Plus, we have different columns there – Planned, Draft, Pending Design, and Published. Depending on which stage the task is, our team moves it to the relevant column. It helps us visualize effectively what has been done and what is left for that month.
You can't log time on Trello but can do it on Teamwork. You can't plan and visualize your tasks on Teamwork as effectively as on Trello. These two features make a difference for us to keep using both of them.
As a small, creative business, we need project management software that enables us to balance our collaborative workflow with project goals and deadlines. We chose Clickup because it's actually quite simple at its core, but has enough flexibility for you to shape it around your team's needs. It's enabled us to keep track of all the smaller tasks that make up a project, ensure they're assigned to the correct person, that deadlines are clear and that the status of each task is easy to see at a glance. It gives everyone the ability to see the overall status of a project and set our own unique tags and features. We can also set time goals and even track time, using a simple browser-based tool to automatically add time spent to a specific task or sub-task. That's incredibly helpful for billing, and to keep on top of how long we're spending on different tasks, helping us to keep work streamlined and spot problem areas quickly. Another reason we use ClickUp is that it integrates into Slack, which our team uses for communication. This means team members are alerted when changes are made in a project, so they don't need to keep checking back to see if something's outstanding or has been completed.
My first choice would be Evernote. With this app, you can glue bits and pieces of information from the web, tag them for easy searching, and change any of them by adding to it, condensing it, or embedding pictures, tables, audio, video, etc. All of that is free in the basic version. Evernote also has a business version that costs $12 per user, per month with several added features including administrator controls and unlimited space for uploads. Gusto app helps in making your company's payroll, tax and benefits process more efficient. It also handles new-hire reporting and all local, state and federal tax filings; automates deductions for benefits and workers' comp payments; and emails digital pay stubs to employees. RescueTime is for those who have a fear of wasting too much time on digital distractions and social media like Facebook, Twitter, or online shopping. This app breaks down where you spend your time by application and website and lets you set productivity goals. A premium version even lets you block certain sites, track offline activity, or set notifications.

The best project management tools for small businesses and startups are tools that actually get used. I have seen people starting a new business get caught up with a fancy project management platform that can do many things and have many features. But after a couple of months, the software stopped being used. It was just too much effort to keep up with it. In my experience, simple tools, like Gantt Charts, are much easier to use and have a higher return on effort. Gantt charts make business leaders be clear on what exactly they need to do, who is going to do what, and what the timelines are. They are a great way to know whether a project or a project task is on time, ahead of time, or is falling behind. With a quick look, a CEO, a CTO, or a Founder can see exactly what needs attention.. And at the same time, they can see exactly where they are succeeding. From there, they can celebrate their successes, and also change the plan, the resources, or the staffing for anything that is falling behind. The power is in its simplicity–with only a little work to keep up on it, a leader can know exactly where every project and every task stands. Keep it simple and get high returns for your project management effort.
Small businesses and startups — particularly in software — need to focus on being very lean at all times. By lean, we mean using the minimum amount of input to produce the maximum amount of output. This might sound obvious and easy, but it's actually quite difficult. Many software teams use an Agile methodology to deliver software which can reduce the likelihood of over-building.
There are quite a few different Agile frameworks and delivery models, such a Scrum and Kanban. These can be scaled with the business as it grows by using scaling frameworks like SAFe or Nexus.
One useful technique to help startups and small businesses prioritize their work more effectively is user story mapping. Using user story mapping to define upcoming releases creates a roadmaping that is entirely focused around businesses' end-users. This often gets lost with more traditional road mapping techniques. The Avion team has put together a nice guide on what story mapping is and their software can help teams transfer their post-it-based story maps to digital copies which can be very useful for remote teams.

Thank you All,
That's Wrapup