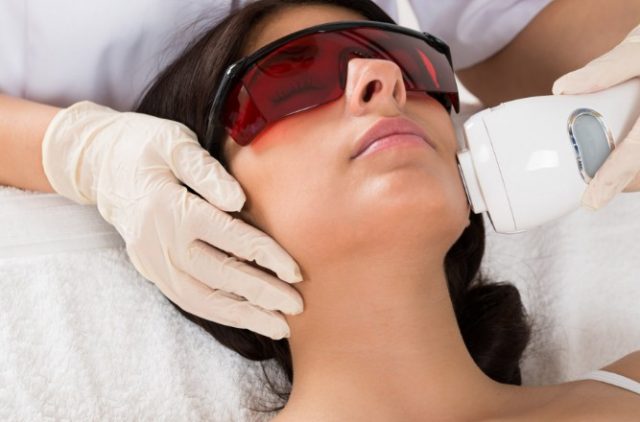 Although traditional methods such as waxing, tweezers, and shaving are effective at removing hair, they do not provide long-term hair removal solutions – do not mind all the bumps, nicks and ingrown hair! More than a decade ago, advances in technology led to the creation of a hair removal system that not only eliminated these annoying problems but also provided a long-term hair reduction solution: laser hair removal. Laser hair removal is one of the fastest ways to eliminate unwanted hair. The attractiveness of laser hair removal comes from its effectiveness, efficiency, and convenience. It can be done almost anywhere in the body, where you can experience unwanted hair growth. Another reason for its popularity is that laser hair removal can lead to permanent hair loss. However, it is important for consumers to clarify the permanent means of hair reduction in the laser hair removal industry. This does not mean a 100% reduction for the rest of your life, but a reduction of 50% to 95%. New hair may appear over time, but in most cases, it will be better and easier to manage the hair. Of course, targeted therapy can always be done later to remove these fine hairs. There is no need to pay the highest price when looking for a clinic, but it is important to find a clinic with high-quality equipment and an experienced laser technician.
The Top 5 Benefits of Laser Hair Removal
1.      Treatment is fast. Best Laser hair removal treatment is faster than you expect. For example, it takes only 20 minutes to treat in the armpits and in the Brazilian region.
2.      In the long run, you will save money. With the permanent reduction of hair, you no longer need to buy endless razors, shaving creams, hair removal creams, and you no longer need to wax every month. The cost of laser hair removal decreases with increasing waxing costs. The result is far better than waxing, and the cost is much lower over time.
3.      You can eliminate and prevent ingrowth of hair. Laser hair removal is just the best choice and the only solution to prevent and eliminate ingrown hair. This is also a good option for those with sensitive skin and experiencing shaving and waxing skin irritations.
4.      You will save time. Laser hair removal eliminates the need for daily shaving. Plus a lifetime, just think about how many weeks you spend with your razor!
5.      No long hair between treatments. Unlike waxing, you can shave between treatments. bye to having to grow hair days; with laser hair removal, you can shave as many intervals as possible. The benefits of lasers with other forms of hair removal are very clear. As treatment costs decrease, we no longer need to consider the pros and cons of this solution.
Ruba Bar Laser & Skincare provides laser hair removal and skin rejuvenation services in Vancouver, BC. Located in the heart of downtown, our clinic offers state-of-the-art medical grade technology in laser treatment. We do not want to be just another laser clinic; instead, we strive for the best possible result using the latest laser solution. Our laser technicians are some of the best and most experienced in the industry. They will put you at ease the moment you walk in for your treatment.