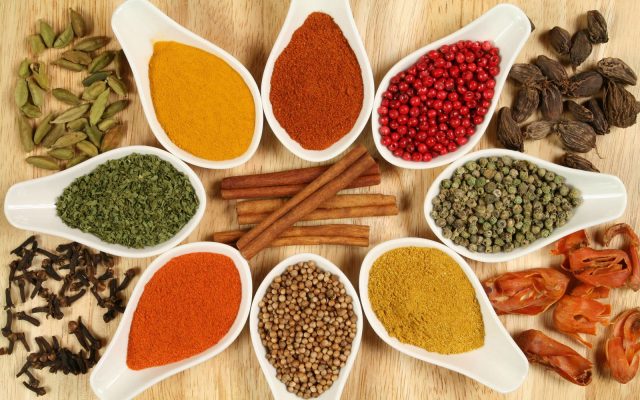 An ayurvedic proverb reads "When diet is wrong, medicine is of no use. When diet is correct, medicine is no need". Ayurveda follows a holistic approach to medicine. This ancient system of medicine believes in one thing. The diet we consume plays a major role in contributing to illnesses.
Irrespective of whether you look for eye health or overall health, you should follow the right diet. For instance, to prevent issues with your eyes, you should consume fruits and vegetables. They should be rich in Vitamin A. Ayurveda also recommends that certain herbs are effective in improving eye vision. Let us gather some details in this regard:
Ayurvedic methods:
In fact, there are different methods in this alternative medicine that will help you with improving eyesight. In case, proper care is not taken for improving the vision, it might result in different conditions. The conditions include cataracts and age-related macular degeneration. These are the leading causes of blindness from around the world. Ayurveda calls defective eyesight as "Drishti Dosha".
The system of medicine also believes that Alochaka Pitta is responsible for maintaining a healthy vision. However, it weakens with age. Appropriate care for the eyes is one of the best things to do to prevent issues with this organ in the future.
What causes defective eyesight?
Ayurveda strongly believes that certain factors contribute towards defective eyesight. It includes:
Nervous debility
Constipation for a longer period
Common cold
Diabetes
Stress
Excessive smoking
Alcohol and caffeine consumption
Ayurvedic diet for improving vision:
Ayurveda strongly believes in treating patients by bringing some changes to their diet. So, the system suggests that the following foods are to be generously included in the diet for improving vision:
Apples and grapes
Blueberry juice
Carrots
Cardamom seeds with a tablespoon of honey
Cucumber juice
Almonds – 1-2 times a day with sweet orange juice of warm milk
Spinach is an ideal food as it purifies the blood and increased the hemoglobin to improve eyesight.
Dates, oranges, green peas, soya beans, cabbage, lettuce, tomatoes, butter and choose, fresh milk and turnip are good sources of vitamin A.
Ayurveda recommends inclusive of these foods in larger quantities in the diet to improve vision.
Herbs to improve vision:
Are you for ways to improve vision safely and naturally? You can rely on the following ayurvedic herbs as suggested by Ayurveda. They are the ideal food choices for improving eye vision:
Triphala – This is identified as an important medicine for eyes. Particularly, it is known to prevent the development of cataracts. It will also help with correcting blurred vision.
Liquorice – Take about half to one teaspoon of liquorice powder with cow's milk for two times a day. As against cow's milk, you can also use honey or ghee.
Rose petals – Freshly extracted juice from cleaned rose petals will help with improving vision both internally and externally.
Garlic – You can regain lost eyesight, by consuming garlic juice on a regular basis.
Ghee – You can improve your eye vision by simply applying some ghee on the soles of your feet.
Black pepper – To improve eyesight, you can regularly consume black pepper powder mixed with honey.
Bhringraj – Bhringraj is an effective herb for improving vision.
Amla – To improve vision, you can extract the juice of fresh amla and can drink the same for two times a day.
Triphala for eyes:
Ayurvedic system rightly identifies Triphala as the effective remedy to improve vision. The reason is that Triphala strengthens the muscles in the eyes, thereby improving vision. It is also effective in relieving different issues related to eyes. The issues include conjunctivitis, progressive myopia, glaucoma, and cataract. Even, you can use Triphala powder for washing the eyes to bring down redness.
In addition to these remedies, Ayurveda identified rose water as an effective remedy for eye issues. This is because it contains antibacterial and antiseptic properties. Rose water can be used as eye drops for improving vision.