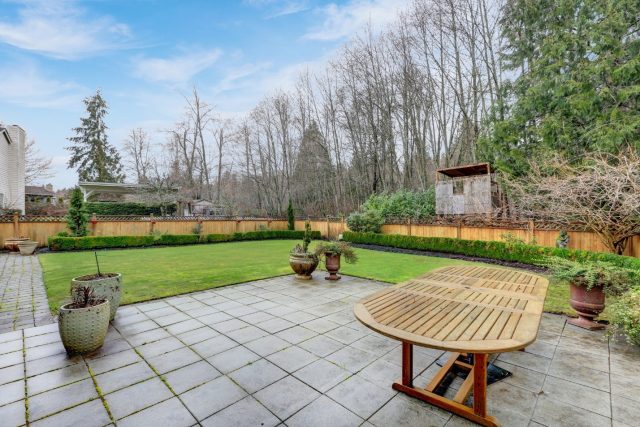 The home Backyard is becoming the safest place to spend time with kids, friends & neighbors.
Every homeowner needs a backyard in their home, a backyard creating in a small space could be difficult but it is possible. With the help of the right type of furnishing, one can turn a simple space into a stylish outdoor backyard, whether is of wooden, cemented or any other.
With little effort and right planning, your ordinary backyard space can be transformed into a beautiful & charming hideaway that you & your family will enjoy for many years. So, if you are planning to sell your house in future then the light design will turn a negative selling into an appreciating asset.
Give Function to your space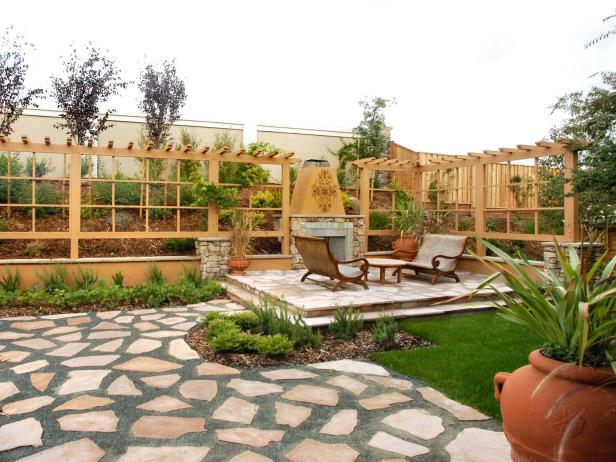 The way to make your space look cohesive is by defining its function. Think in the way by which you ideally want to use your exterior space design. By putting a large dining table in the space is the key for relaxing and having lunch or dinner in all summer dining.
You would prefer a sitting area to relax in the area like a small garden where one can even use a fire pit. By seeing the available space, you can consider to have one main function or having your backyard into many distinct areas.
Make Focal Points with Pathways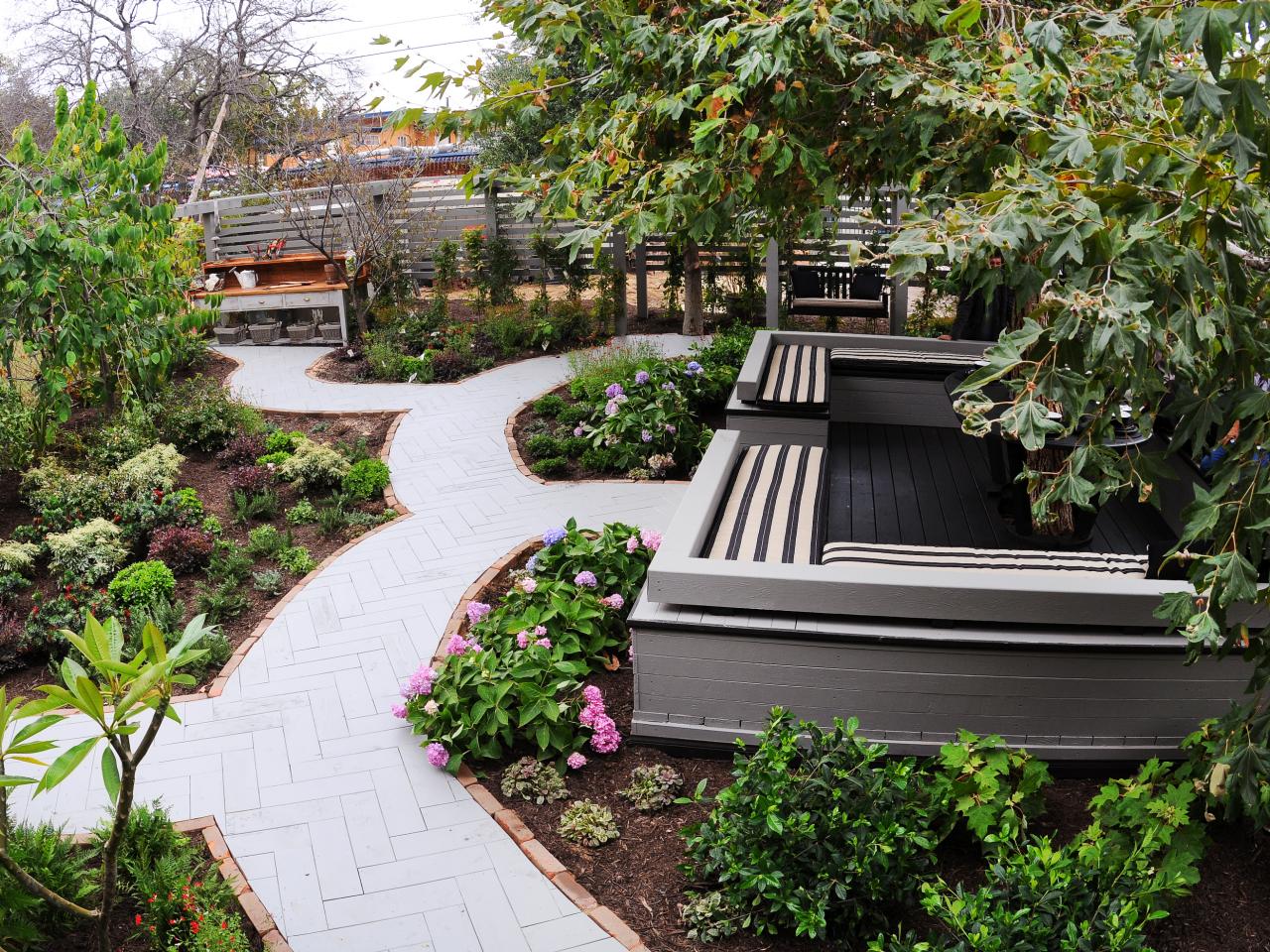 When the guest or some people arrive at your place at first glance they will tend to scan the whole area, which is the quickest way to realize the square foot of the available space. You can give the amazing view to eyes by the strong focal point on the yard
By making a pathway in your backyard it will define a clear movement throughout the area. You will always love to see the pathway in the backyard, whether it is of stone or marble or any other item.
Every one need to make a pathway in their backyard area.
Increase backyard space with vertical Landscaping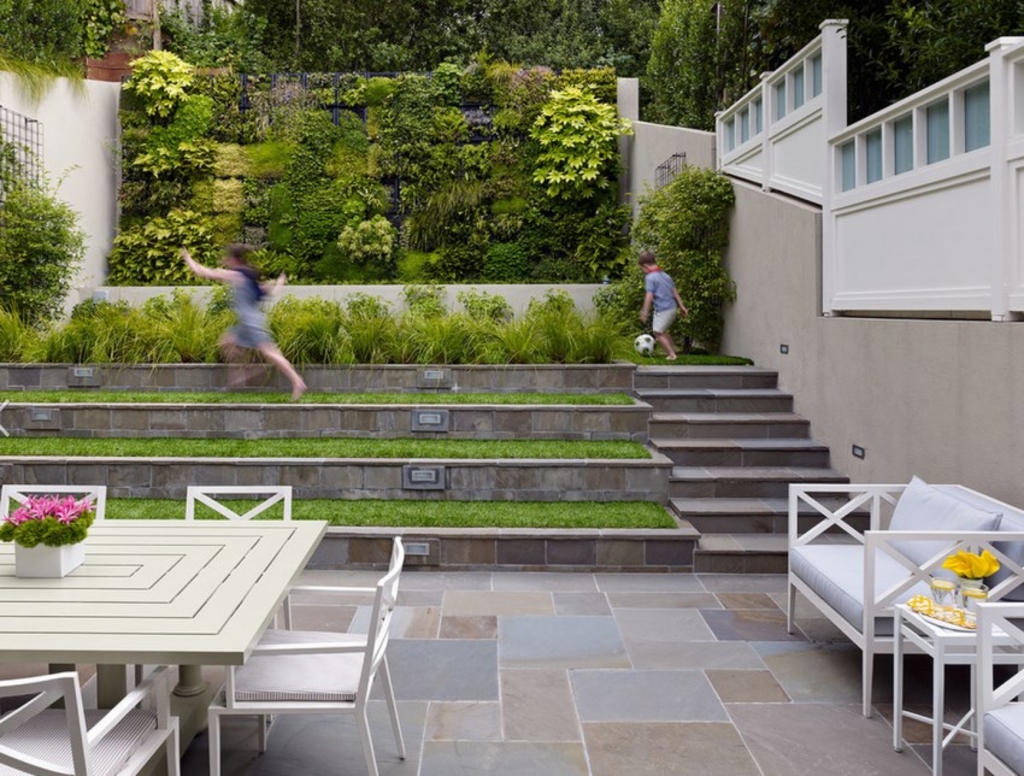 As your backyard is not that much spacious & you can't increase the width of the backyard to make backyard spacious but you can create more space by creating an illusion of having more space is to go upward. Vertically increase the space will create an illusion in everyone eyes & make your backyard look more spacious
Try to use a variety of plants at varying heights to increase the amount of visual interest you're bringing to the space. Don't forget to include tall plants That give a nice natural view to your backyard, not only tall plants, you can also set up with shorter plants into the mix by stacking them up in graduated planters or flower beds.
Add Bold Colors to Your Small Backyard make it look beautiful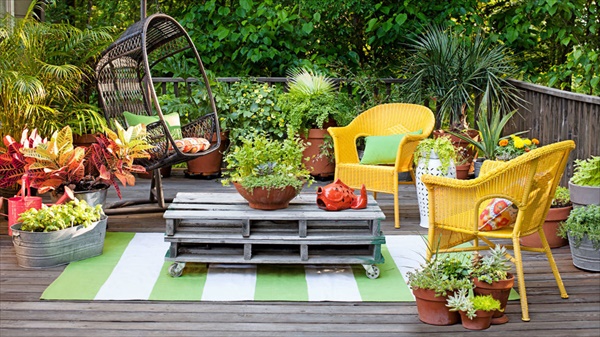 Small space backyard offer less opportunities to add some different pops for visual interest than their more spacious part, but adding different bold color to the space is the easiest way to make count everything in the backyard.
Same like you have done with your home interior Design, you can bring the same fabulous look to exterior space by adding different color cushion & pillows & keep them at the sitting area & you can also put different style small table & chairs, they will give a different look to your backyard. Don't forget to seek inspiration from the nature as well.
Different color Flowers in bloom are an excellent way to add a strong pop of different color to any outdoor space. To give truly pulled together look to your backyard, focus on sticking to different 2-3 colors and designing your entire yard with that cohesive color scheme.
Keep your backyard design very simple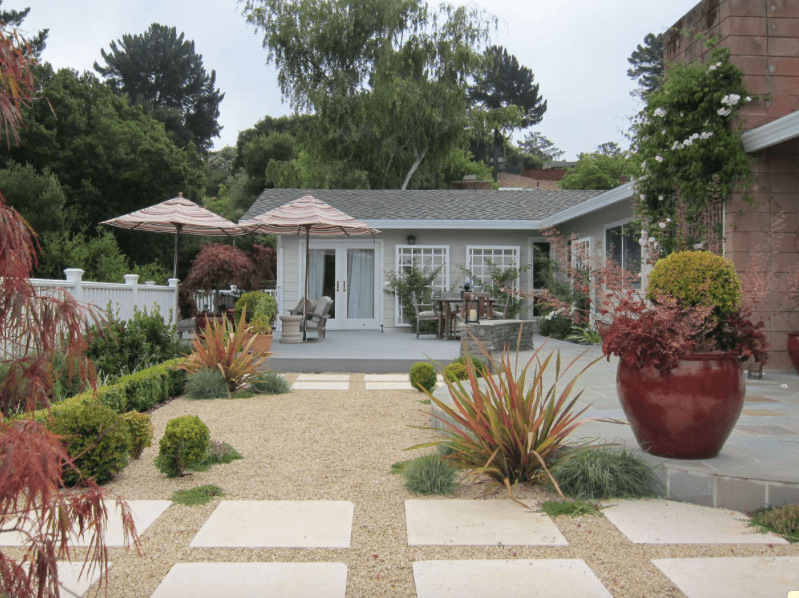 When the space of your backyard is small, it become very easier for the eyes to get noticed everything & your yard appear cluttered. Keep your décor items at very minimal side. Keep in mind that your yard stays well maintained with regular plantation & regular cutting.