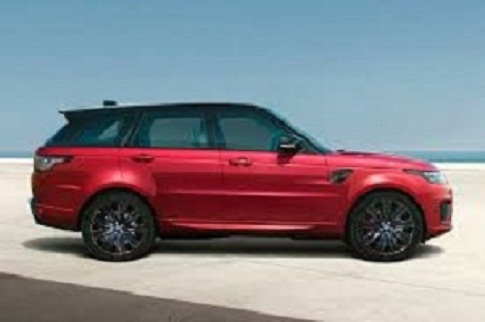 Range Rover one of the most popular and durable luxury brands in the automobile industry. It was mainly built to be functional not stylish and most important, it was designed for agricultural use. The very first models of Range Rover were designed in 1947, and its company wasn't even established until 1978.
In 1994, the company was acquired by BMW. It was then sold to the Ford Motor Company in 2000. Ford afterward sold both, Jaguar and Range Rover, to Tata Motors in 2008. Nowadays, these two brands operate under the Jaguar-Land Rover car manufacturing division.
Land Rover is extremely popular among celebrities, leaders and the elites of this world. There are many notable people have owned one or more land Rovers that include, Sean Connery, Beyoncé, Paul McCartney, Tom Brady, Oprah, Robin Williams George Clooney, Ralph Lauren, Jim Carey and on and on. The fame of this swanky-durable beast doesn't seem to fade as the Land Rover has nearly tripled their sales from 2009-2018. Here're 5 things you didn't know about Land Rover. So let's dive in:
Range Rover Designer Hated
Range Rover Designer hated that this vehicle became luxury. Charlie King was brought over to the Rover Company from Rolls Royce in 1945. His very 1st project was to design the Range Rover. He designed the car, not as a luxury model but utility vehicle that could tackle the off-road situations. He was irritated when found that his design crossed-over to the luxurious side of automobiles.
Without being hesitant for sharing his opinions, he said using the range rover for a school run or even in cities and towns at all is completely stupid. Moreover, he expressed that he hated the fact that his car had become an acceptable alternative to Mercedes or BMW.
British Royal Family Association
Since 1948, The British Royal family has been associated with Land Rover. One of the earliest Land Rover prototypes was delivered to Buckingham Palace in 1948 and was used by King George (the 6th) in place of his horse. Afterwards, it was replaced in 1950 with a production model, and three other land Rovers were delivered along with it.
Ever since then, Land Rover has been a significant part of the British royal fleet. Jaguar Land Rover even specially built an open-topped range rover that the queen used to tour the streets of Windsor as part of her 90th birthday celebration.
Steering Wheel in the Center
Did you know that the very first models of the Land Rovers were built with the steering wheel mounted in the center? When the first prototype for the Land Rover was built in 1947, it had the steering wheel a centrally mounted with seats on either side of it.
It was meant to be a vehicle used by farmers so the steering wheel was situated as it would be on a tractor. It also saved money for the company because two different models didn't have to be built to suit right and left-handed driving countries.
If you have this amazing vehicle and want to look for its maintenance, just pay a visit to Range Rover Service Dubai.
Summary
Do you want to learn more about 3 things people don't know about land rover? Just check out the article now