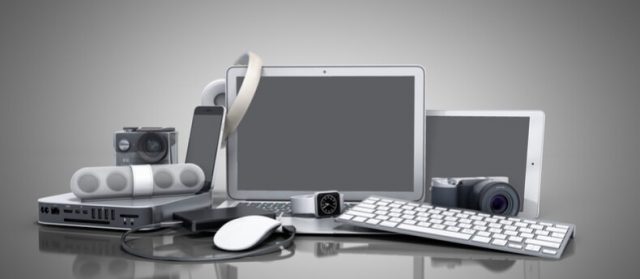 There are more than 60 major festivals in India, and each one deserves to be captured permanently. Some of these festivals are around the corner for which your smartphone or DSLR can be the best accessory. Capture moments of joy and cherish the memories later.
If you don't have the necessary cash in hand to invest in such electronics now, you can get mobiles or cameras on EMI easily on EMI Network. Not only smartphones and DSLRs, but you can also buy a host of other electronics on the Bajaj Finserv EMI Network to enjoy multiple benefits.
Electronics that You Can Purchase on EMI:
Laptops
If you're planning to gift something special to your dear ones in the upcoming festive season, you can get a laptop on flexible EMI.
The Dell Inspiron 15 5000 is a mid-range laptop that comes with Intel Core i5 7th generation processor. It equips 8 GB DDR4 RAM and 1 TB hard disk drive. The laptop has a 15.6-inch LED-backlit display with a resolution of 1920×1080 pixels.
The HP 15Q-BU006TU model is another laptop that comes with Intel Core i3 6th generation processor. It integrates either 4 GB or 8 GB DDR4 RAM, and 1 TB hard drive. Its 15.6-inch LED-backlit display comes with a resolution of 1366×768 pixels.
Smartphones
Capturing the perfect moments requires a smartphone with a superb back camera. Not only that, but you also need a front camera that will make selfies and groupies more fun. Besides, there are many other features catering to your lifestyle requirements.
For example – The Vivo V9 is one upper-range smartphone that comes with a complete package. It equips 4 GB RAM and 64 GB internal storage. V9 comes with a 16 MP back camera and a 24 MP front camera.
In the mid-range, the Xiaomi Redmi Note 5 Pro is one ideal choice for mobile with its 5.99-inch display and a resolution of 1080×2160 pixels. It has dual 12 MP + 5 MP back camera and 20 MP front camera.
Cameras
DSLRs have made a huge breakthrough in the recent years owing to companies offering those at affordable prices. However, you can also opt for cameras on EMI to make your purchase even more affordable.
The Nikon D5600 and the Canon EOS 200D are two of the superb devices that you can bring home on EMIs. Both of these are 24.2 MP cameras with CMOS sensors. These cameras have an ISO range of 100 to 25,600 and a minimum shutter speed of 1/4000.
You can also opt for a point-and-shoot camera if you find DSLRs too complicated. The Sony DSC-H300 is one such camera under this category.
Another camera that's worth mentioning is the DSC-H300. It is a 20 MP camera with 35x optical zoom and 70x digital zoom. Its ISO ranges from 80 to 3200 and has a max shutter speed of 30 seconds.
Television
The pre-festive season is a great time to purchase TV sets for your home as many retailers and even manufacturers offer exciting discounts on their products. You can also buy a television on flexible EMI if you are running short of cash.
One good choice of television is the Sony KLV-40R252F IN5 which is a 40-inch full-HD LED TV coming at a price range of Rs. 38,000 to Rs. 40,000. The Panasonic TH-28D400DX is another pick for you. It is a 28-inch LED TV that has a much lower price tag. Again, you can also check out the LG 32LJ542D which is a 32-inch LED TV.
You can find a wide range of gadgets and electronics on EMI on the Bajaj Finserv EMI Network.
Use your Bajaj Finserv EMI Network Card to take advantage of the hyperlocal shopping facility which enables you to shop from 60,000+ partner stores across 1,300 cities. You can also get the order delivered at your doorstep within 24 hours. You can pay the EMIs easily with tenures ranging from 3 to 24 months. Furthermore, you can also get the products with minimal to zero down payment and processing fees.
The EMI Network Card, moreover, comes with pre-approved offers that make the process of availing finance less complicated and hassle-free.
Besides, Bajaj Finserv provides pre-approved offers on home loans, personal loans, business loans, EMI financing on products, and other financial services. You can check out your pre-approved offer by providing a few necessary details.