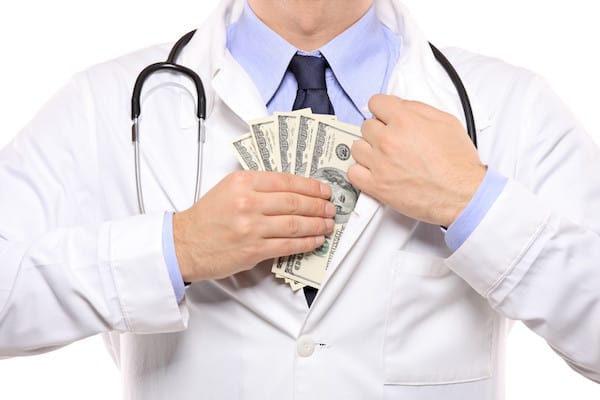 India's medical sector's growth is accredited to several factors, including the advancement in medical technology and the quality of service provided by the doctors. Also, the ease of availing funds to cater to changing medical trends has emerged as another vital factor allowing medical professionals to bolster this growth.
Notably, availing any financial product requires a lot of consideration on the borrower's part. Medical professionals who intend to avail a loan for doctors should find out about all its aspects in detail. For this, they should make it a point and ask specific questions to learn more about the loan option. Doing so, they will be able to make an informed decision and plan their repayment accordingly.
Top 6 questions to ask lenders about loans for doctor
These pointers help gain an idea about the type of questions medical professionals should ask before availing a loan for doctors –
Question 1- How can I utilise the loan amount?
Lending institutions extend a high loan amount to creditworthy applicants. Borrowers can use the sanctioned loan amount to meet multiple business-related requirements. For instance, they may use the amount to –
Procure high-end diagnostic tools and software.
Renovate a clinic.
Open a new clinic.
Purchase latest telehealth equipment.
Invest in an electronic health record system.
Upgrade billing software system.
Question 2 – What requirements will I have to meet to avail this loan?
Professionals need to meet certain criteria to be deemed eligible for a loan for doctors. For instance,
Applicants should be Super-specialist doctors with MS, MD or DM degrees.
Graduate Doctors should have at least 2 years of experience after qualification.
Dentists with BDS or MDS degrees should have at least 5 years of experience to avail a loan for dental clinic in India.
Question 3 – What is considered to be an ideal credit score?
A credit score reflects applicants' repayment capability and helps borrowers determine the risk of lending money to them. Ideally, a CIBIL score above 750 is considered a good score and deems a borrower creditworthy.
Note that the higher this score, the better is one's chance of securing loan approval quickly and at better terms of repayment. Also, having a high credit score increases applicants' scope to secure a high loan amount at a lower rate of interest. So, borrowers should look for ways to increase their CIBIL score in every possible manner like repaying the existing debt on time.
Question 4 – Will I be able to make part prepayments on loan for doctors?
Most financial institutions allow borrowers to foreclose their loan and make part-payments. However, there may be specific terms that borrowers have to meet to avail such facility. For instance, some lending institutions may require borrowers to prepay an amount equivalent to at least 3 times their EMI to avail this option.
Question 5 – What are the charges levied on loans for doctors?
Interest rate, processing charges, statement charges and loan penalty make up an essential part of a loan that helps borrowers decide the overall borrowing cost in advance. This is why they should make it a point to find out about such charges in advance to gauge their repayment capability. Individuals should find out about these charges beforehand –
Processing fee.
Penalty interest.
Bounce charges.
Loan balance transfer.
Foreclosure charges.
It is always recommended to choose a lending institution that levies minimal fees and charges on doctor loan and extends credit at a competitive rate of interest. While entities can secure a low-interest rate by improving their creditworthiness, they may still look for a financial institution which is transparent about the additional charges.
Leading NBFC Bajaj Finserv does not levy any hidden charges on the borrowed sum which makes the repayment easier for consumers. It also extends pre-approved offers that make the process of availing a loan product much simpler. Generally, such offers accompany financial products like personal loans and business loans. Check your pre-approved offer now with the help of name and contact details.
Question 6 – Can I apply for this loan online?
Most financial institutions allow individuals to apply for this loan both online and offline. The online process is relatively easy and is completed readily. All one needs to do is visit the lending institution's official page, navigate to the loan page, click on 'Apply Now' button and proceed to fill up the application form available online with the required details.
These are among the most pertinent questions that one should consider asking before availing a loan for doctors. Subsequently, they should also find out whether the repayment tenor is flexible or not.